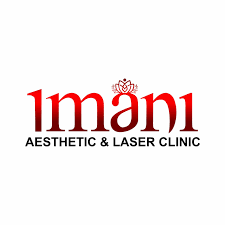 Imani Aesthetic & Laser Clinic is one of Nigeria's leading medical spas and clinic, renowned for cutting edge, innovative face and body treatment, ranging from non-invasive and minimally invasive technologies right through, advance laser treatments, cosmetics dental care, dermatology & luxury day spa. Our brand is known for its professionalism, treatment solutions to getting desired skin results. Our mission is to help men and women maintain a youthful appearance by combining the best medical techniques with traditional therapies through world standard, evidence based dermatology, aesthetic/anti-aging procedures, and luxury day spa services.
We are recruiting to fill the position below:

Job Title: Dental Nurse

Location: Abuja (FCT)
Employment Type: Full-time
Duties and Responsibilities
The role of a Dental Nurse covers both health and clinical promotion responsibilities.
Her main duties and responsibilities include:
Providing oral health education to patients
Using a variety of dental instruments to scale, polish and clean teeth
Removing plaque and applying treatments to remove or reduce decay
Performing tooth whitening procedure
Ensuring that dental tools and instruments are sterilised appropriately
Taking radiographs and impressions of teeth and giving local anaesthetic under the Dentist's supervision
Applying temporary sealants and coatings to protect teeth
Collecting dental and medical histories and maintaining health records of patients
Working to a professional code of ethics and keeping up to date with recent developments within the industry
Remuneration
N60,000 – N70,000 Monthly.
Application Closing Date
19th June, 2023.
Method of Application
Interested and qualified candidates should send their CV to: imaniclinics@gmail.com using the Job Title as the subject of the mail.