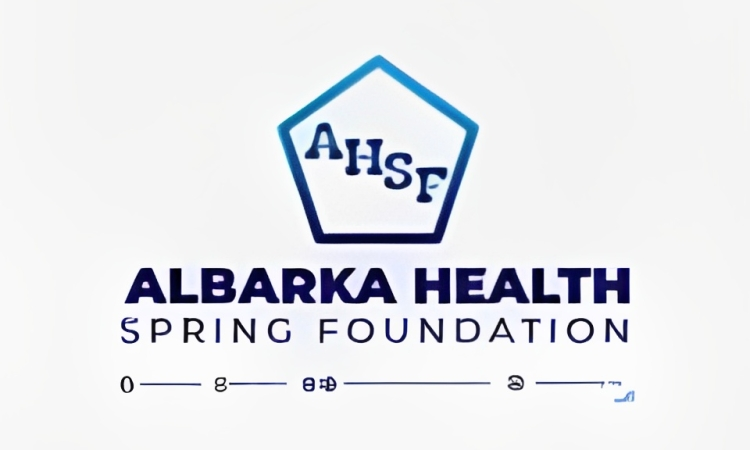 Albarka Health Spring Foundation (AHSF) is a non-governmental organization dully registered with the Nigerian government through Corporate Affairs Commission (CAC/IT NO: 91613). Existing since October 2016, AHSF focuses on improving the quality of life of vulnerable populations across communities in North East Nigeria. AHSF operates both in emergency and developmental contexts and has its program principally rooted in identifying gaps that affect or increase population vulnerability and bridging those gaps through resource base planning and implementation.
We are recruiting to fill the position below:
Job Title: Cleaner
Location: Zamfara
Employment Type: Contract
Contract Duration: 3 Months
Expected Start Date: ASAP
Job Description
Office and Guest house
Work with the Admin Assistant to ensure coffee and tea items are available for use in the meeting room as required.
Clean the office premises daily; ensure office spaces and restrooms remain clean throughout the day; mop the floors and, clear waste bins at least twice daily (and when required).
Ensure kitchen area is clean always during office hours; wash dishes, mugs and glass cups used up
Promptly notify Admin/Logistics Associate Coordinator of office maintenance issues, e.g. changing light bulbs, replenishing supplies in all bathrooms and other duties as assigned
Responsible for ensuring the supply of water within the restrooms as may be required.
Assist with office errands.
Ensure cleanliness of the guest houses within the office premises
Cleaning of the Guest house premises by (dusting, sweeping, mopping, cleaning ceiling vents, restroom cleaning and disinfecting etc.) daily
Removing rubbish and recyclable material, and emptying containers, bins and trays
Dust of furniture, window sill, tables, chair legs and clean mirror and glass
Perform and document routine inspection and maintenance activities
Notify management of occurring deficiencies or needs for repairs
Replenish restroom paper products and soap
Keep the generator house clean at all times
Wash dishes, mugs and glass cups used for meetings
Manage weed control around the premises
Preserve and maintain cleaning tools
Provide logistical support for meetings in the office ensuring that the conference room is ready before the meeting.
Support the Admin and Logistics officer to oversee the repairs of office equipment
Support the office with scanning and copying of documents.
Support the Admin and Logistics officer with the filing of documents.
Qualifications
A minimum of SSCE with a good knowledge of proper cleaning techniques
Previous experience as an office Cleaner or similar experience
Highly organized and systematic with excellent attention to detail.
Excellent interpersonal and communication skills, both written and oral.
Excellent cross-cultural communication and working skills, enjoys a multicultural work environment;
Success Indicators
Ability to perform minor administrative tasks.
Ability to accomplish tasks with minimal supervision.
Ability to perform daily routine to ensure detailed cleaning of building interior and exterior areas assigned.
Ability to perform general duties including vacuuming, sweeping, mopping, dusting, trash removal and related duties using department-determined cleaning methods.
Ability to stock and label housekeeping products and supplies, including but not limited to cleaning solutions, toilet tissue, and paper towels to ensure ample supply to carry out duties.
Provide at least 5 key objectives for this position (Success indicators are performance goals that this position needs to accomplish.
Application Closing Date
4th July, 2023.
How to Apply
Interested and qualified candidates should:
Important Information and Notice
AHSFfully observe the details as follows:
AHSF has the right to close the application before the due date if the desired candidate has been identified.
Contact details (name, position, official email address and tel. no.) of 3 professional references must be provided, whereas 1 must be for the latest employer including that of the HR/Admin person. Please do not attach any written recommendations.
Only motivated applicants who can perform the stipulated duties and meet the required qualifications will be considered. CVs – only applications will not be considered. Please note: The position title and location must be written in the subject line of the Cover Letter.
CVs will be reviewed on rolling bases
Due to the large number of expected applicants, only short-listed candidates will be contacted and invited for an interview.
AHSF considers all applicants based on merit without regard to race, sex, colour, religion, sexual orientation, age, marital status, or disability.
Women are strongly encouraged to Apply
Note
AHSF is an Equal Opportunity Employer AHSF considers all applicants based on merit without regard to race, sex, colour, national origin, religion, sexual orientation, age, marital status, veteran status or disability.
The AHSF and AHSF workers must adhere to the values and principles outlined in AHSF – Standards for Professional Conduct. These are Transparency, Accountability, Partnership, Integrity, and Teamwork (TAPIT). By these values, the AHSF operates and enforces policies on Beneficiary Protection from Exploitation and Abuse PSEA, Child Safeguarding, Anti Monetary Laundering Policy, Anti-Fraud, Core Humanitarian Sphere Principles, Anti Workplace Harassment, Fiscal Integrity, and Anti-Retaliation.
Inclusivity Statement
Albarka Health Spring Foundation is an equal opportunity programme that welcomes applications from qualified professionals. We are committed to achieving diversity in terms of gender, AHSF protected characteristics. As part of their adherence to the values of AHSF, all AHSF Intern and Volunteers commit themselves to combat any form of discrimination, and to promoting respect for human rights and individual dignity, without distinction of a person's race, sex, gender identity, religion, nationality, ethnic origin, sexual orientation, disability, pregnancy, age, language, social origin or another state.