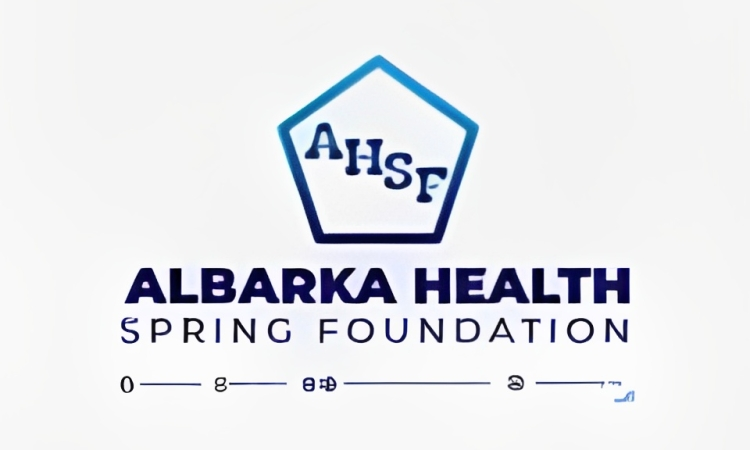 Albarka Health Spring Foundation (AHSF) is a non-governmental organization dully registered with the Nigerian government through Corporate Affairs Commission (CAC/IT NO: 91613). Existing since October 2016, AHSF focuses on improving the quality of life of vulnerable populations across communities in North East Nigeria. AHSF operates both in emergency and developmental contexts and has its program principally rooted in identifying gaps that affect or increase population vulnerability and bridging those gaps through resource base planning and implementation.
We are recruiting to fill the position below:
Job Title: Administrative Assistant
Location: Zamfara
Employment Type: Contract
Contract Duration: 3 Months
Expected Start Date: ASAP
Job Summary
Admin Assistant will ensure compliance with local and global AHSF policies and the deployment of global HR initiatives and assist in day-to-day office operations.
This position will ensure the day-to-day office management and administrative activities and will support the program team, including human resources administration, and reporting.
Main Duties & Responsibilities
Administration:
Maintain up-to-date assets/inventory register and an efficient record/storage of all office supplies and fixed assets.
Manage filing and archiving of all financial and administrative documents.
Manage rental agreements for offices and housing.
Assure that all facilities are well functioning, including housekeeping, office supplies, electricity, maintenance and repair, internet and other communications functions in the field office.
Assure proper use and functionality of office equipment; liaise with landlords on rented properties.
Support field logistics including staff and consultant travels, training/workshop logistics, hotel reservations, and airport and hotel pick-ups.
Organize business meetings and workshops as necessary, including engaging speakers, making room arrangements, arranging refreshments, sending invitations, collecting meeting materials, and taking minutes as directed.
Record and circulate minutes of staff meetings.
Perform any other duties as assigned.
Manage the day-to-day administrative running of the office/Guest house and supervise the cook/cleaner.
Management and reconciliations of all payments related to accommodation/travel bookings including petty cash liquidations.
Liaise with the Supply Chain and support settlement of administrative costs and office utility bills (electricity, water supply, Gas, vehicle hire, consumables etc.) by raising non-POs as at when due.
Provide any other relevant support to payment processes as may be required by Supply Chain or Finance (PRs, supporting documents etc.).
Ensure that all facilities are functioning well, including office supplies, electricity, maintenance and repair, internet and other communications functions and flag any concern/request to Supply Chain. This includes daily routine checks of lights out and switching off of appliances after the close of business.
Manage lease agreement in close coordination with Admin Manager
Keep proper records of documents in hard copy and relevant Box (online) folders.
Be an ambassador of AHSF's way as a standard for professional conduct.
Coordination & Representation: He/she will represent the department in meetings and serves as the focal point for the department in Zamfara.
Archiving:
Prepare all document files for audit and spot check internally and externally.
Ensure all documentation relating to filling is complete and ready for request.
Ensure the filling and archiving process safety of both hard copies and soft copies of documents.
Ensure all HR documents are archived in confidentiality.
Treat beneficiaries with dignity and apply the AHSF Code of Ethics and Conduct, the UN Convention for the Elimination of Discrimination Against Women (CEDAW) and the UN Convention on the Rights of the Child (UNCRC) in the field, including sensitizing Field Staff and vendors/agents on such principles.
Educational Requirements
Educational Qualification:
University Degree or HND in Management, Human Resources, Administration, or related fields.
Work Experience: Approximately 2-3 years of professional experience in HR, Administration/Office Management.
Position Requirements:
The HR and Admin Officer wILL be based in Zamfara.
Have a sound understanding of Nigerian labour law and be able to confidently apply HR management practices for the benefit of staff and management.
Must be confident and fully conversant in business English, both written and verbal, and it would be advantageous for you to be proficient in local languages.
In addition to the above, you should be educated to Bachelor's degree level in Human Resources, Industrial and Organisational Psychology, and Business Administration and/or experience in a relevant field to an equivalent level.
Must demonstrate a good understanding of contemporary management best practices
Must have excellent research and facilitation skills
Excellent people skills.
Demonstrate a high level of initiative and diplomacy.
Excellent knowledge of computer software – MS Office and Excel especially.
Must be flexible and be able to work independently and as part of a team.
Be committed to AHSF's mission, values, and policies.
Application Closing Date
4th July, 2023.
How to Apply
Interested and qualified candidates should:
Important Information and Notice
AHSF fully observe the details as follows:
AHSF has the right to close the application before the due date if the desired candidate has been identified.
Contact details (name, position, official email address and tel. no.) of 3 professional references must be provided, whereas 1 must be for the latest employer including that of the HR/Admin person. Please do not attach any written recommendations.
Only motivated applicants who can perform the stipulated duties and meet the required qualifications will be considered. CVs – only applications will not be considered. Please note: The position title and location must be written in the subject line of the Cover Letter.
CVs will be reviewed on rolling bases
Due to the large number of expected applicants, only short-listed candidates will be contacted and invited for an interview.
AHSF considers all applicants based on merit without regard to race, sex, colour, religion, sexual orientation, age, marital status, or disability.
Women are strongly encouraged to Apply
Note
AHSF is an Equal Opportunity Employer AHSF considers all applicants based on merit without regard to race, sex, colour, national origin, religion, sexual orientation, age, marital status, veteran status or disability.
The AHSF and AHSF workers must adhere to the values and principles outlined in AHSF – Standards for Professional Conduct. These are Transparency, Accountability, Partnership, Integrity, and Teamwork (TAPIT). By these values, the AHSF operates and enforces policies on Beneficiary Protection from Exploitation and Abuse PSEA, Child Safeguarding, Anti Monetary Laundering Policy, Anti-Fraud, Core Humanitarian Sphere Principles, Anti Workplace Harassment, Fiscal Integrity, and Anti-Retaliation.
Inclusivity Statement
Albarka Health Spring Foundation is an equal opportunity programme that welcomes applications from qualified professionals. We are committed to achieving diversity in terms of gender, AHSF protected characteristics. As part of their adherence to the values of AHSF, all AHSF Intern and Volunteers commit themselves to combat any form of discrimination, and to promoting respect for human rights and individual dignity, without distinction of a person's race, sex, gender identity, religion, nationality, ethnic origin, sexual orientation, disability, pregnancy, age, language, social origin or another state.