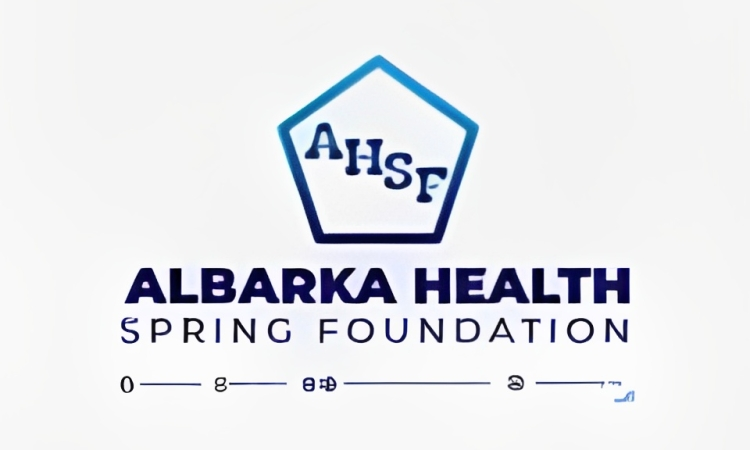 Albarka Health Spring Foundation (AHSF) is a non-governmental organization dully registered with the Nigerian government through Corporate Affairs Commission (CAC/IT NO: 91613). Existing since October 2016, AHSF focuses on improving the quality of life of vulnerable populations across communities in North East Nigeria. AHSF operates both in emergency and developmental contexts and has its program principally rooted in identifying gaps that affect or increase population vulnerability and bridging those gaps through resource base planning and implementation.
We are recruiting to fill the position below:
Job Title: Program Officer
Location: Zamfara
Employment Type: Contract
Contract Duration: 3 Months
Expected Start Date: ASAP
Job Description
The Program Officer reporting to the Program Coordinator in Sokoto state, is responsible for monitoring and supporting district, community-, and project start-up activities planning and implementation, facilitating networking and collaboration among stakeholders, and reporting on and documenting program activities, achievements, and areas for improvement.
The Programme Officerr is an experienced individual with sound project management, technical assistance and capacity development background with an affinity for education and the environment. S/he is responsible for the coordination, overall planning, implementation, monitoring and reporting of results/activities Specific responsibilities include, but are not limited to:
Essential Responsibilities
Work with LGA and community/area-based officials (representatives)
Follow up on plans for program mainstreaming and integration by different community-level structures, e.g., community representatives, and CBOs.
Follow up on action plansand other community-level stakeholders and where necessary provide technical support to the communities for the sustainability of the advocacy.
Working with other government officials, taking a leading role in the organization of AHSF awareness days, donor visits, and other field visits.
Attend district and ward meetings with relevant stakeholders, when possible, to inform them of important activities for their buy-in and support of the project's goals.
Document success stories for the program and contribute towards the writing of country update reports, quarterly reports, and annual reports.
Work with the program staff to collect/verify and enter data from AHSF groups,and submit it to the Program Manager monthly.
Compile monthly field reports on programmatic achievements and concerns.
Complete other tasks as assigned AHSF.
To coordinate and assist in the timely implementation of the project, including the preparation of reports and documents as per the donor's requirements.
To hold delegated responsibility for planning, monitoring and evaluation (PM&E) for the programme (in close consultation with the PM&E focal person, Programme Manager (PM) and other team members);
To hold delegated responsibility for budget management, procurement, administration and logistics for the programme (in close cooperation with PM and Accounting);
To develop, implement and follow up financial, technical and institutional capacity development strategies and methods (in close collaboration with PM, team and partners);
To build and maintain sustainable partnerships with partners and relevant stakeholders
To ensure effective and efficient use of resources.
To take up the role of capacity development focal person for the programme
Qualifications and Background
Successful candidates will have solid experience facilitating, monitoring, and reporting on programs in complex rural environments with a wide variety of stakeholders.
Specific experience and specialization in at least one of the following are required: child labour prevention/eradication, agricultural training/education, youth development, community mobilization, and/or economic empowerment.
Qualifications and Experience
A Diploma in Community Development, Education, Social And Development Studies, Social Welfare, Agriculture, or other relevant field.
An Advanced University Degree (Master's or equivalent) preferably in Management, Education, Social Sciences or another relevant field.
At least five years experience in the implementation of community-centred redand-driven projects
A strong understanding of community development and group dynamics and project start-ups
Experience in capacity building, especially community training, is desired.
Strong skills in interpersonal relations, communication, and collaboration with the donor and key stakeholders.
Experience with participatory community-based Monitoring and Evaluation (M&E)
Ability to work independently and adhere to the highest ethical standards required.
Competencies:
Background in environmental issues is a definite advantage.
Demonstrated working experience in a similar position
Demonstrated experience in project management or coordination preferably within (international) development cooperation (preferably at least 5 years)
Preferably experience with change management, capacity development of government agencies and/or public sector staff, preferably in the education sector (including universities)
Strong organisational and interpersonal skills
Self-starter, willing to work additional hours when required and travel for short periods
Good reporting skills, ICT proficiency (Word, Excel and PowerPoint), fluent written and oral command of English.
Result-oriented, cooperative, continuous learning and improving, 360° empathy, strong communication skills (listening, speaking and writing), creativity, reliability, development-oriented coaching, analytical thinking and conceptual thinking.
Brief Conditions
AHSF reserves the right to transfer positions as per need/project demand at any time during the project.
Travelling from home to the duty station will be the staff's responsibility but facilitation could be provided as per the situation;
AHSF reserves the right to close the application before the deadline if the required number of candidates is attained Rolling basis review of applications.
Candidates will be responsible for his/her travel, accommodation and feeding during the recruitment process;
Other Terms &Conditions will be part of the Job Contract;
Important Information and Notice.
Application Closing Date
4th July, 2023.
How to Apply
Interested and qualified candidates should:


Important Information and Notice
AHSFfully observe the details as follow:
Cover Letter and a CV should be submitted.
AHSF has the right to close the application before the due date if the desired candidate has been identified.
Contact details (name, position, official email address and tel. no.) of 3 professional references must be provided, whereas 1 must be for the latest employer including that of the HR/Admin person. Please do not attach any written recommendations.
Only motivated applicants who can perform the stipulated duties and meet the required qualifications will be considered. CVs – only applications will not be considered. Please note: The position title and location must be written in the subject line of the Cover Letter.
CVs will be reviewed on rolling bases
Due to the large number of expected applicants, only short-listed candidates will be contacted and invited for an interview.
AHSF considers all applicants based on merit without regard to race, sex, colour, religion, sexual orientation, age, marital status, or disability.
Note
AHSF is an Equal Opportunity Employer AHSF considers all applicants based on merit without regard to race, sex, colour, national origin, religion, sexual orientation, age, marital status, veteran status or disability.
The AHSF and AHSF workers must adhere to the values and principles outlined in AHSF – Standards for Professional Conduct. These are Transparency, Accountability, Partnership, Integrity, and Teamwork (TAPIT). By these values, the AHSF operates and enforces policies on Beneficiary Protection from Exploitation and Abuse, Child Safeguarding, Anti Workplace Harassment, Fiscal Integrity, and Anti-Retaliation.
Inclusivity Statement
Albarka Health Spring Foundation is an equal opportunity programme that welcomes applications from qualified professionals. We are committed to achieving diversity in terms of gender, AHSF protected characteristics. As part of their adherence to the values of AHSF, all AHSF Intern and Volunteers commit themselves to combat any form of discrimination, and to promoting respect for human rights and individual dignity, without distinction of a person's race, sex, gender identity, religion, nationality, ethnic origin, sexual orientation, disability, pregnancy, age, language, social origin or another state.