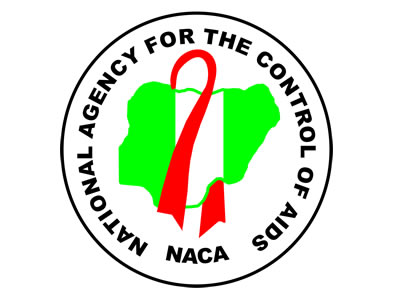 The National Agency for the Control of AIDS (NACA) (formerly National Action Committee on AIDS) was established in February 2000 to coordinate the various activities of HIV/AIDS in the country.
We are recruiting to fill the position below:
Job Title: C19RM Coordination Officer
Location: Nigeria
Reports to: Oversight Officer
Job Purpose
To monitor implementation of CCM C19 RM 2.0 priorities, coordination and management of the activities in liaison with all Principal Recipients / Implementers and ensure routine sharing of information and reporting on grant performance to the CCM Oversight Officer / CCM Executive Secretary.
Key Duties and Responsibilities
Acts as liaison with the Principal Recipients for timely production of periodic and quarterly reports.
Reviews PR grant performance monitoring tool for completeness and validity.
Ensures dissemination of Principal Recipient and Implementers grant agreements and implementation plans; disseminates Principal Recipient programme updates and disbursement requests, quarterly reports, and any oversight tool reports to Oversight Officer and Executive Secretary.
Supports the coordination of and participates in Oversight meetings, site visits and site visit reports.
Provides administrative and logistical support for stakeholders involved in the grant implementation and ensures that all grant reports from the different implementers are archived and made available to CCM Oversight Officer.
Assists the Oversight Officer/Committee in the investigation of problems, issues, and bottlenecks of the implementation of the Global Fund projects by:

Collecting relevant technical and financial data.
Reviewing dashboards for internal consistency and consistency with reports of Principal Recipients to the Global Fund.
Supporting the Oversight Officer in tracking the status of implementation of decisions taken by the CCM based on dashboard information.

Prepares summary reports of Global Fund grant implementation, as required.
Assists in preparation and implementation of annual grant review meetings for CCM members. Support the tracking of Work Plan to enable us meet deadline for each deliverable. This includes working with Oversight Officer in collection, collation and synthesize inputs from the Principal Recipients, Programs and Partners as at when due.
Support the work on the CCM communication strategy.
Provide technical input and supervision for data collection. This may include reviewing PR specific roadmap and activities for the completion of the detailed costed work plan and budget, List of Health Products, Performance Framework, Procurement Plan, Monitoring and Evaluation Plan, PIP and Implementation arrangement with map
Prepare activities log for the operation of PR/Implementers and provide ongoing technical guidance to partner organizations.
Deliver presentations to a wide range of audiences, including at technical meetings, workshops and roundtables with Principal Recipients.
Support the development of Gantt Chart for monitoring of the Grant making roadmap implementation.
Support the performance of any other task assigned.
Key Outputs
Quarterly Principal Recipient programmatic and financial grant performance and monitoring reports are produced and submitted in a timely manner.
Periodic evaluation of the progress of the grant performance conducted.
Monitoring and evaluation reports prepared and submitted to CCM Oversight Officer.
Technical support and guidance provided to PR and Implementers to implement the Oversight Framework.
Monitoring and evaluation plans and reports of the response to C19 response updated.
Periodic operational plans for monitoring the grant performance formulated and updated as may be required.
Implementation of activities and attainment of targets specified in the quarterly priority plans monitored.
Joint reviews and sector reviews of the progress of the national C19 response supported.
Input provided into the CCM performance monitoring tool for the grant(s), from the data obtained through the monitoring exercise.
Qualifications
A First Degree in Science or another related field
Experience:
Minimum of three years of experience in working with multi/bilateral organizations, national and/or international NGOs
Application Closing Date
13th June, 2023.
Mode Of Application
Interested and qualified candidates should send their expression of interest together with a full CV (MS word format), Cover Letter and supporting documents, highlighting their experience and skills, to: hr@ccmnigeria.org using the job title as the subject of the mail.
Note: Only electronic applications will be accepted.