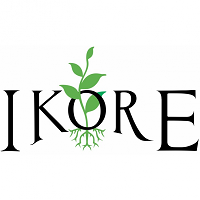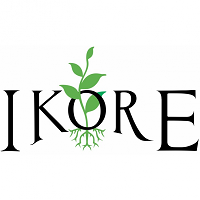 Ikore, meaning "harvest" in Yoruba language, is an international development organization, proffering innovative solutions to drive sustainable social and enterprise development. Our vision is to contribute to a prosperous world that creates opportunity for a better life for all, especially the poor and vulnerable. Our Mission is to facilitate market inclusion for improved productivity and a bumper harvest through capacity building, business model/strategy advisory, market linkages, social enterprises and research. Ikore's view of the world is one of a complex system with inter-dependencies. And as such, we work with the private, public sector and other non-state actors to address barriers to access, achieving scale, efficiency and innovation to agribusiness and other sectors. Whatever we do, we always aim to create a win-win situation for all actors, extending the access frontiers at every opportunity
Job Type: Full Time
Qualification: BA/BSc/HND
Experience: 3 years
Location: Abuja
Job Field: Product Management
Project Overview and Role:
At Ikore, we offer innovative products that meet the needs and wants of our partners across the trade tech, mechanization, livestock, food delivery, and social enterprise industries. We are seeking an experienced Product Manager as a consultant. The consultant will lead our cross-functional teams to fill the gaps in consumer product offerings following a well-developed roadmap for the various products from conception through release.
Primary Duties and Responsibilities:
The consultant, with experience in a FINTECH environment, will be such with a relentless pursuit of exceptional customer experience and strategic use of technology.
Responsibilities
Identify target user groups;
Conduct user research to help articulate user needs and gaps;
Own the development of the product strategy for the team;
Develop a product roadmap supporting the existing customer base and future market growth, including recommending product enhancements to support business objectives;
Communicate requirements cross-functionally and manage a small team of developers and designers, ensuring new features are being designed and implemented in a timely manner;
Oversee planning, prioritization, and management of the product features and requirements from conceptual stages through product life cycles to optimize revenue and meet operational, financial, and corporate objectives;
Establish and maintain relationships with brands and media houses that we can collaborate with in the future;
Collaborate with key stakeholders to prepare release objectives, and internal and external launch and calculate business and customer benefits;
Track the performance of our products, adoption rates, retention, quality, and other key metrics in other to analyze product enhancement and development opportunities
Stay on top of industry trends and best practices to continuously improve what we do and ensure a great customer experience
Appraise new product ideas and strategize appropriate go to-market-plans;
Other responsibilities/duties as they may be assigned from time to time.
Qualifications
Bachelor's Degree in Business Management, Technology, Computer Science, Financial technology or related field;
3+ years of professional experience as a Product Manager or Product Marketing Manager, ideally in a FINTECH business,
Startup experience – we need someone willing to wear many hats. We have a lot to do and a range of industries to explore,
Experience communicating creative challenges to technical people,
You intuitively know what makes a good product and are able to back that up with data,
Demonstrated success defining and launching excellent products,
Excellent written, verbal communication, presentation, and teamwork skills,
Demonstrable knowledge in SEM, SEO, and online advertising;
Previous software and web development experience is a plus.
Method of Application
Interested and qualified candidates should forward their CV to: trainltd@gmail.com using the position as subject of email.