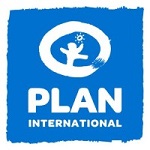 Save the Children invests in childhood – every day, in times of crisis and for our future. In the United States and around the world, we give children a healthy start, the opportunity to learn and protection from harm. By transforming children's lives now, we change the course of their future and ours. Please give monthly and support our mission. Save the Children is working to strengthen health systems and support maternal and child health in four northern states. Much work needs to be done for Nigeria to deliver its promises on Millennium Development Goals 4 and 5 (which aim to reduce child mortality and improve maternal health) before 2015. Facts About Nigeria More than 173 Million people live there The average girl stays in school only until she's 9 123 out of 1000 children die before their 5th birthday A parent earns an average of just $4 a day Our Work Save the Children has been working in Nigeria since 2001. We're helping to improve health systems in northern Nigeria to delivery maternal, newborn, and child health services, including the revival of routine immunization.
Job Type: Full Time
Qualification: BA/BSc/HND , MBA/MSc/MA
Location: Abuja
Job Field: NGO/Non-Profit , Sales / Marketing / Retail / Business Development
ROLE PURPOSE:
The Business Development Coordinator will support the Head of BD and BD Manager to grow Save the Children funding and partnerships at country level in order to resource the Country Strategic Plan.
To achieve the country's programme ambitions in line with SC's Global Breakthroughs, the BD Coordinator will be responsible for managing the proposal development process and ensuring the final product is responsive, competitive, and timely. S/he will be responsible for working with the PDQ, TE, Awards and Supply Chain/Operations team to coordinate the proposal design process and collaborating with the Finance team to integrate the proposal budget into the final submission to the donor. The Country Office BD Coordinator will be responsible for inputting into the capture planning and continuous learning processes where applicable.
In the event of a major humanitarian emergency, the role holder will be expected to work outside the normal role profile and be able to vary working hours accordingly.
KEY AREAS OF ACCOUNTABILITY:
Proposal Management – 60%
Coordinates the proposal development process for all funding opportunities with PDQ Technical Specialists including MEAL, Operations (for field team inputs, logistics requirements, costings, etc.), Security, Awards Management, Finance, and HR (for staffing requirements).
Produce proposal development schedules and track timelines, ensuring and facilitating coordination amongst teams (i.e., PDQ/TE, Operations, Finance, Supply Chain, HR, and Security).
In collaboration with Head of BD / BD Manager, Members, and Regional Office, broker technical assistance, compliance information/guidance, and other resources to support proposal development needs.
Support the Finance team, PDQ and TE, Operations, Supply Chain, and other necessary stakeholders to develop proposal budget.
Draft key sections of the proposals that are standard inputs – such as capability statements, country context, and programme experience, while drawing on the expertise of technical specialists, MEAL, Operations, Finance, HR and Security.
Strengthen CO capabilities to facilitate effective in-person and COVID-adapted online proposal design workshops and undertake design workshop facilitation when called on to do so, including developing work plans and lessons learned.
Represent Save the Children as a generalist, alongside PDQ and TEs, in proposal development meetings and discussions.
Capture Planning and Opportunity Preparation – 20%
Work with Head of BD / BD Manager, PDQ/TE, and Operations to gather and assess donor, partner, and internal information relevant to upcoming major opportunities.
Support Head of BD / BD Manager to strengthen country office capabilities on long-term capture planning for major forthcoming funding opportunities.
Proactively address challenges that may hinder the proposal development process.
Continuous Learning & Knowledge Management – 10%
Ensure that all appropriate donor and Save the Children resources, templates, and tools are available to relevant staff, as well as a clear understanding of donor requirements.
Maintains strong knowledge management systems (OneNet, Workplace, Teams, etc.) to support intra-country office communication and continuous learning.
Ensure all proposals and related documents are saved and circulated and work with Awards and Operations teams to share programme results and lessons learned.
Humanitarian Response – 10%
Support effective and joined-up strategic resource mobilisation for Category 1&2 Emergencies within the country.
When possible, deploy immediately to support funding coordination in the first phase of major regional responses as required.
BEHAVIOURS (Values in Practice):
Accountability:
Holds self-accountable for making decisions, managing resources efficiently, achieving and role modelling Save the Children values.
Holds the team and partners accountable to deliver on their responsibilities – giving them the freedom to deliver in the best way they see fit, providing the necessary development to improve performance and applying appropriate consequences when results are not achieved.
Ambition:
Sets ambitious and challenging goals for themselves and their team, takes responsibility for their own personal development and encourages their team to do the same.
Widely shares their personal vision for Save the Children, engages and motivates others.
Future orientated, thinks strategically and on a global scale.
Collaboration:
Builds and maintains effective relationships, with their team, colleagues, Members and external partners and supporters.
Values diversity, sees it as a source of competitive strength.
Approachable, good listener, easy to talk to.
Creativity:
Develops and encourages new and innovative solutions
Willing to take disciplined risks.
Integrity:
Honest, encourages openness and transparency; demonstrates highest levels of integrity.
QUALIFICATIONS:
Master's degree qualification preferable.
Background in business and proposal development and coordination required.
EXPERIENCE AND SKILLS:
Required.
Demonstrated experience in coordinating and facilitating the development of major proposals to institutional donors, multilateral agencies, corporate donors, and/or foundations.
Demonstrated ability to solve complex issues through critical thinking, analysis, definition of a clear way forward and ensuring buy in.
A high degree of attention to detail and the ability to lead key tasks (eg. proposal development) to on-time completion under significant pressure.
Highly developed networking skills and ability to form productive working relationships with a wide range of internal colleagues and stakeholders (eg. programme, technical, awards, compliance, finance, program operations).
Good personal organisational skills, including time management, and ability to meet deadlines and work under pressure.
Well-developed interpersonal and communication skills including communicating with impact, influencing, negotiation, and coaching.
A high degree of flexibility and adaptability in order to respond to changing needs. Ability and willingness to change work practices and hours in the event of major emergencies including travelling at short notice and for extended periods of time.
Experience in project and change management related to organisational development projects and international, cross-functional teams with a proven history of delivering results.
Fluency in English Required.
INGO, NGO, or nonprofit experience and an excellent grasp of operational issues.
Proven ability to write persuasive, competitive, and compliant narrative proposals for institutional donors.
Experience in developing project or proposal budgets.
Familiarity with local context and funding landscape.
A detailed understanding on funding mechanisms for development work such as Save the Children's.
Method of Application