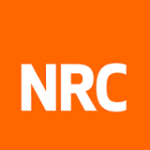 The Norwegian Refugee Council (NRC) is a non-governmental, humanitarian organization with 60 years of experience in helping to create a safer and more dignified life for refugees and internally displaced people. NRC advocates for the rights of displaced populations and offers assistance within the shelter, emergency food security, and water, sanitation and hygiene sectors.
We are recruiting to fill the position below:
Job Title: Livelihoods and Food Security Project Manager
Job Identification: 10941
Location: Yola, Adamawa
Job Category: Project Management
Job Schedule Full time
Our Organization and the Context in Nigeria
NRC has been present in Nigeria since 2015 and has been working to help displacement affected communities meet their basic needs, improve their livelihoods, access essential services, and enhance their resilience to future shocks through our six Core Competencies (CCs): Water, Sanitation and Hygiene (WASH), Shelter, Education, Information-Counselling and Legal Assistance (ICLA), Livelihoods and Food Security (LFS), Camp Management and Camp Coordination (CCCM), and Protection from Violence.
NRC provides immediate assistance during the onset of emergencies through the rapid response mechanism (RRM). With a workforce of 370 staff and presence in key locations such as Maiduguri (in Borno State), Yola (in Adamawa state) and Jos (in Plateau state), NRC is able to respond to the needs of those affected by the conflict across North-East, and North Central Nigeria.
Role and Responsibilities
The Livelihood and Food Security Project Manager is responsible for effectively implementing the NRC LFS portfolio at the area level and representing NRC at coordination forums, as delegated by the Area Manager.
This position is a key member of the Area Management Group.
Main Areas of Responsibilities
Programme Development
Project Management
Capacity Building
Representation, Coordination, and Advocacy
More specifically, the new Project Manager will:
Manage the Area Office LFS CC project team
Ensure compliance with NRC policies, guidance, and procedures
Contribute to the development of LFS CC strategies for the country and area; participate in project development
Coordinate and manage LFS project implementation, including activities, budget, spending plans, workplans, reports, and project documentation, in accordance with proposals, strategies, and donor requirements
Implement technical direction and ensure high technical quality of projects
Provide regular progress reports to the Area Manager and CC Specialist
Ensure that projects target program participants who are most in need of protection; explore and assess new and better ways to assist
Develop and manage the project budget (in cooperation with the LFS CC Specialist) and coordinate across CCs
Ensure recruitment and capacity building of project staff and transfer key skills
Liaise and collaborate with relevant local authorities and other key stakeholders
Promote the rights of IDPs (Internally Displaced Persons) and returnees in line with the advocacy strategy
Requirements
We look for someone that has the following:
Bachelor's Degree in Social Sciences, Development Studies, Rural Development, Agriculture, Livelihoods, Economics, or other related disciplines
Minimum of 3 years of experience working as a Project Manager in a humanitarian and/or recovery context and managing livelihoods and food security interventions
Proven experience in working with agriculture, livestock, aquaculture, income generation, financial inclusion, and value chain development, with strong experience in using Cash and Voucher Assistance (CVA) as a modality
Experience in food security and livelihood assessments, including field data collection and analysis
Previous experience working in complex and volatile contexts
Traceable experience in working with local CSOs (Civil Society Organizations) in areas of identification supervision, sub-granting, and capacity building
Good experience in managing multiple projects in a challenging environment
Strong ability to work with diverse groups/individuals, ranging from local partners, local authorities, humanitarian community, and to the private sector. Proven ability in staff, donor contract, and budget management
Knowledge of own leadership skills/profile
Fluency in English, both written and verbal, as well as excellent report writing skills
Preferably you also have:
Knowledge of the context in Adamawa State is an advantage
Team leadership, including performance management of direct reports
Experience with community mobilization and engagement
Experience in establishing relationships and coordinating with government and traditional leaders
Sound written and oral presentation skills
Ability to work effectively as a member of a team and establish collegial relations
Willingness to travel and work in hard-to-reach areas under strenuous conditions
Good cultural awareness and sensitivity
Experience with start-up or expansion of new programmes
Experience with cash and markets in programme design and implementation
Knowledge of NGOs operations and humanitarian sector dynamics in Adamawa State is a plus
Behavioural competencies necessary for this role are:
Handling insecure environments
Strategic thinking
Empowering and building trust
Influencing
Initiate action and change
Analytic thinking.
What We Offer
Female candidates are strongly encouraged to join our work culture that empowers every employee to share ideas and take responsibility: At NRC we think outside the box. We encourage ideas and give responsibility to all employees at all levels, to help solve the complex issues that we face. You will have many opportunities to be heard and take the initiative.
12 months contract-possible renewal
Grade 8 on NRC salary scale
An opportunity to match your career to a compelling cause
A chance to meet and work with people who are the best in their fields.
Application Closing Date
5th July, 2023.
Method of Application
Interested and qualified candidates should:
Note: This position is open only to nationals of Nigeria.