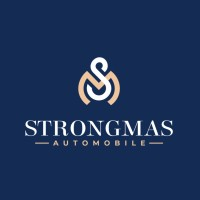 StrongMas Auto Limited was established in 2015 as a company limited by share for auto dealership. Since its operations begun, the company has enjoyed continued success due to its reliable and stable reputation amongst clients.
We are recruiting to fill the position below:
Job Title: Automobile Electrical Technician
Location: Ajah / Sangotedo, Lagos
Employment Type: Full-time
Job Description
Review work orders and discuss work with supervisor.
Inspect vehicles in operation, and test automotive systems and components using computerized diagnostic and other testing devices to diagnose and isolate faults.
Adjust, repair, or replace parts and components of automotive systems.
Test and adjust repaired systems to manufacturer's performance specifications.
Advise Workshop Manager on work performed, vehicle condition and future repair requirements.
Inspect and diagnose automotive system to locate faults and malfunctions.
Diagnose faults or malfunctions and confirm findings with Workshop Manager to determine whether to repair or replace unit.
Test and adjust units to specificationsforproper performance
Complete reports to record problems and work performed.
Schedule future maintenance sessions and advise motorists on good vehicle use
Repair or replace broken or dysfunctional parts and fix issues
Keep logs on work and issues
Maintain equipment and tools in good condition
Other tasks as assigned by Workshop Manager and Management.
Job Requirements
Candidates should possess a Bachelor's Degree qualification.
5 – 10 years work experience.
Salary
N100,000 – N150,000 monthly
Application Closing Date
30th June, 2023.
Method of Application
Interested and qualified candidates should send their CV to: hrsmar009@gmail.com using the Job Title as the subject of the mail.