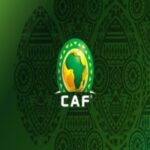 The Confederation of African Football (CAF) was founded in 1957 by four nations: Egypt, Sudan, Ethiopia and South Africa. As the administrative body of the region, CAF manages competitions, offers technical and administrative training courses while actively fostering the promotion and practice of football. The Confederation organizes championships such as the Africa Cup of Nations (CAN or AFCON), the most popular competition. It maintains very close links with FIFA in coordinating tournaments for different events such as the World Cup, Youth and Women competitions and the Olympic Games Football Tournaments.
The Union Nord Africaine de Football (UNAF) is recruiting to fill the position below:
Job Title: Women's Development Manager (UNAF)
Location: Union Nord Africaine de Football member country (UNAF)
Contract Duration: Unlimited
Key Responsibilities
In close collaboration with the Executive Director, develop and implement women's football projects in line with the Strategic Plan of the Zonal Union
Under the supervision of the Executive Director, manage, support and implement a women's football development strategy;
Under the supervision of the Executive Director, prepares the Department's annual plan and budget submission;
Manage and develop women's football activities in line with strategic objectives (budgeting, implementation and reporting);
Ensure coordination with other Departments of the Zonal Union to ensure the implementation of the necessary measures related to projects and programs, such as travel arrangements, transportation, accommodation, payments, communication and others;
Manage the follow-up process with Member Associations on implemented projects (pilot programmes and development programmes) in line with the Zonal Union strategy for women's football;
Provide support to the Zonal Union in the implementation of youth projects and at the local level for the benefit of girls
Ensure that all development activities are carried out on time, in accordance with the timetable set by the Executive Director and in accordance with the annual plan of the Area Union;
Responsible for the compilation of the reports (internal and/or reference) of the Zonal Unions;
Monitor and document in an organized manner all activities developed by the Zonal Union and the related costs;
Collaborate with other departments of the Zonal Union in the implementation of women's football development programs;
Coordinate with other Zonal Union departments to ensure the implementation of necessary measures related to the Department's activities, such as expenditures, organization of services, requests, travel arrangements, transportation, accommodation, payments and others
Monitor the production of promotional materials, articles and publications to enhance the image of women's football;
Design and implement programmes to increase the participation of women and girls in football, both on and off the field;
Follow up on surveys and studies on the development of women's football and disseminate this information to relevant bodies;
Monitor CSR-related activities and work with international NGOs to identify common goals for the empowerment of girls and women in society, with the aim of using football as a means to achieve these goals;
Collaborate with other technical development divisions to develop and produce manuals and guidelines for coaches and officials involved in women's football
Performs other duties and responsibilities as requested by the Executive Director.
Profile
Education
University Degree in Sports Management and Administration, or equivalent;
Additional studies in the field of football (e.g. FIFA Masters, etc.).
Professional Experience:
Have at least 5 years of experience in the field of sport, preferably in women's football
Business know-how and IT skills:
In-depth knowledge of women's football in general and experience as a footballer at a high level are assets;
Experience in the administration and successful implementation of women's football development projects/programmes;
Proper use of MS products (Word, Excel, PPT, Visio),
Work experience in a football-related environment (club, league, federation for example);
Knowledge of the African football industry and environment
Experiences in successful budget management and reporting
Competencies and Characterstics:
Autonomous and able to manage own workload;
Able to quickly establish trust and a good working relationship with key people inside and outside the Zonal Union;
Intercultural competences;
Organized and methodical with strong project management capabilities
Long-term planning and coordination skills;
Applied in the work and determined to overcome obstacles to succeed
Driven by a sense of service and able to understand the needs of the organization;
Shows commitment to quality and results
Good communicator and able to explain the Department's point of view
Resistant to stress;
Competent in networking and relational matters, allowing regular contact with CAF management and staff;
Feels comfortable operating in a dynamic environment
Adapts to situations with a willingness to meet challenges and achieve results.
Language skills: English, French, others.
Other requirements: Experience in women's football and project management is required
Benefits
An interesting and varied job in an exciting and innovative international organization;
Attractive employment conditions;
The opportunity to be part of a highly committed international team.
Application Closing Date
30th June 2023.
Method of Application
Interested and qualified candidates should send their Applications in French and / or English (Cover Letter, CV and Diplomas) to: mahmoud.hammami@cafonline.com using the Job Title as the subject of the email.
Note: Only direct applications that meet all the required criteria will be considered.