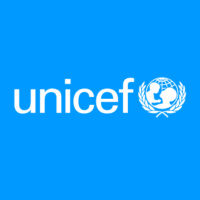 UNICEF contributes to the achievement of the Millennium Development Goals in Nigeria with a mandate to advocate for the protection of children's rights, to help meet their basic needs and to expand their opportunities to reach their full potential. UNICEF's Nigeria country programme: Aims to accelerate the realization of the rights of all children and women to survival, development, protection and participation. Promotes efforts to reduce infant, child and maternal mortality; expand access to quality basic education; and strengthen social and child protection systems. Uses a rights-based and gender-sensitive approach Plays a catalytic role in supporting federal, state and local governments in identifying key bottlenecks that hinder realization of the rights of disadvantaged children, supported by equity-focused, inclusive advocacy, planning, action and monitoring at all levels. Supports adolescent development.
Job Type: Full Time
Qualification: BA/BSc/HND , MBA/MSc/MA
Experience: 2 years
Location: Enugu
Job Field: NGO/Non-Profit
How can you make a difference?
To consolidate the gains already achieved in evidence generation, the WASH specialist will support the institutionalization and scale-up of M & M&E, evidence generation, and data management in the sector. S/he will ensure that monitoring and reporting mechanisms are in place to track progress in achieving targets in the WASH programme. S/he will also ensure that adequate support and advisory services are rendered to the Federal Ministry of Water Resources (FMWR) and state-line ministries in the roll-out of systems and strategies for effective monitoring, reporting, evidence generation, and data management at the sub-national level. Transfer requisite skill and capacity for data and information management to the various actors at the local level. The Specialist will manage systems for periodic data updates and ensure that measures are in place to facilitate the use of data and evidence generated for policy formulation, planning, and budgeting at all levels. Ultimately, this will enhance sector governance, accountability, value for money, and overall programme sustainability
Summary of key functions/accountabilities:
ADVERTISEMENT
Programme development and planning
Programme management, monitoring, evaluation, and delivery of results
Technical and operational support for programme implementation
Humanitarian WASH preparedness and response
Networking and partnership building
UNICEF and Government Accountability
Innovation, knowledge management, and capacity building
Evidence Generation, Data, and Information Management
Evidence-based advocacy to leverage state human and financial resources
Emergency response coordination
To qualify as an advocate for every child you will have
An advanced university degree in one of the following fields is required: public health, social sciences, civil engineering, mechanical engineering, water or sanitary engineering, or any other relevant technical field.
A minimum of five years of professional experience in WASH-related programmes for developing countries is required including emergency WASH response.
A minimum of two years of progressively responsible professional work experience in M&E plus reporting of community-based demand-driven WASH projects, including in the use of participatory methodologies.
Analytical skills and report writing ability are essential together with IT skills, including advanced experience in MS Excel or data analysis and infographic software (pivot tables and functions).
Experience in networking amongst government agencies, NGOs, the private sector, and development partners is essential.
Experience in leveraging state resources for sustainable access to WASH facilities for women and children.
Fluency in English. Knowledge of another official UN language or the local language of the duty station is an asset.
Expert knowledge of three components and basic knowledge of two components
Rural and small-town water supply and sanitation for low- and middle-income countries – including M&E and management of water supply projects, water safety, sustainability, CLTS
WASH in Schools and Health Centers
National government WASH policies, plans, and strategies
Analysis of national budgets and expenditures for basic WASH and related advocacy
WASH Information Management System for Nigeria
Emergency WASH response and coordination
Method of Application