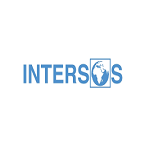 INTERSOS is an independent humanitarian organization that assists the victims of natural disasters, armed conflicts and exclusion. Its activities are based on the principles of solidarity, justice, human dignity, equality of rights and opportunities, respect for diversity and coexistence, paying special attention to the most vulnerable people.
We are recruiting to fill the position below:
Job Title: WASH Officer
Location: Borno
Job Purpose
The position is responsible for the Production of BoQs, WASH infrastructures Designs, and supervision of all construction and rehabilitation activities in INTERSOS – including water supply systems, sanitation facilities, and other related infrastructures.
Responsibilities
Under general guidance from the WASH Supervisor, the officer will undertake the following duties.
Ensure the development of accurate Bill of Quantities ( BoQs) and detailed technical drawings for all the WASH interventions in liaison with relevant technical staff from the government authorities and implementing partners
Supervise and be responsible for all the technical aspects for project implementation, make sure that contractors complete project work in a timely, efficient and accurate manner with respect to standard engineering
Ensure community involvement at all phases of the project and the development of community ownership of the project.
Guarantee the respect of construction standards as well as the security practices at the project site.
Provide feedback to the monitoring and evaluation system in order to assess the effectiveness and the impact of the projects and propose recommendations for improvement!
Contribute to the development of constructive solutions to challenges identified by the community and contractors
Facilitate and maintain a good professional relationship between INTERSOS, communities, and contractors.
Provide regular written and verbal reports to the WASH supervisor on the infrastructure's development activities.
With the help of the WASH supervisor and the contractor, develop and maintain weekly, and monthly plans and written comprehensive records of engineering/WASH work undertaken in the project including site visits and reporting of work progress
Position Requirements
A Degree in Water Engineering, Civil Engineering or another related discipline.
At least 3 years of experience in similar position/related.
Professional experience in community WASH programs in displaced populations
Excellent program implementation skills.
Good communication skills.
Fluency in spoken and written English.
Ability to use and analyze civil and water resources applications (EPANET, AutoCAD etc).
Application Closing Date
12th June, 2023 at 4:00 PM.
Method of Application
Interested and qualified candidates should:
Click here to apply online
Note
Interested candidates should complete the above form and attach their CV with Cover Letter following this format "Surname_ Position you applied for".
Only applicants whose competencies meet the requirements of the position will be contacted.