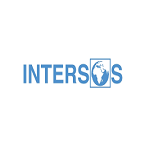 INTERSOS is an independent humanitarian organization that assists the victims of natural disasters, armed conflicts and exclusion. Its activities are based on the principles of solidarity, justice, human dignity, equality of rights and opportunities, respect for diversity and coexistence, paying special attention to the most vulnerable people.
We are recruiting to fill the position below:
Job Title: OHP Officer (Roving)
Location: Borno
Job Purpose
Under the guidance of the WASH Supervisor, the role ensures the effective implementation of WASH activities within IDPs and host communities through good gender balance, community participation, and ownership.
Responsibilities
Supports in conducting needs assessment and gathering information and reporting to the WASH supervisor.
Mobilizes, trains and follows up on communities/WASH committees formed and/or trained by INTERSOS in all activities concerning WASH, ensuring good community participation, gender balance, and ownership by the community.
Facilitates the implementation of WASH activities within IDP and Host Communities, ensuring good community participation, gender balance, and ownership of programs by the community.
Under the direction of the WASH Supervisor, plans field activities in communities that reduce WASH-related health risks by training and supervising Community Mobilizers.
Conducts public Hygiene Promotion sessions in each neighborhood or village.
Conducts periodic focus group discussions, and awareness campaign, plan child-to-child hygiene sessions and organize events with children to raise hygiene and health awareness.
Carries out mobilization of key community stakeholders including the protection committee, youths, women, men, and host communities to participate in community awareness events/meetings.
Ensures constant communication with INTERSOS WASH staff to identify potential problems, formulate recommendations and solutions, and report.
Conducts regular monitoring visits to the field, to follow up on INTERSOS activities and ensure community participation.
Ensures that consideration is given with a focus on gender, protection, and HIV/AIDS in water and sanitation activities.
Provide detailed, accurate and timely weekly reports to the supervisor on activities, challenges and areas in need of improvement.
Position Requirements
A minimum of Diploma in Environmental Health Studies, Social Sciences or other relevant fields.
Relevant experience and training in Hygiene Promotion
A minimum of three (3) years experience in WASH, preferably with a humanitarian organization.
Strong humanitarian commitment.
Quality: dynamic, autonomous, Proactive, flexible, take initiative.
Availability to work in targeted LGAs, Borno State.
Personal Requirements:
Fluency in English.
Fluency in Kanuri and Hausa will be considered a plus.
Application Closing Date
12th June, 2023 at 4:00 PM.
Method of Application
Interested and qualified candidates should:
Click here to apply online
Note
Interested candidates should complete the above form and attach their CV with Cover Letter following this format "Surname_ Position you applied for".
Only applicants whose competencies meet the requirements of the position will be contacted.