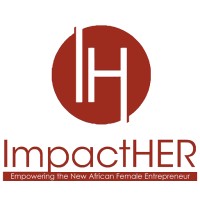 ImpactHER is an impact driven nonprofit organization that seeks to empower African female entrepreneurs by bridging the gender business financing gap so as to help African female entrepreneurs realize their full economic potential.
We are recruiting to fill the position below:
Job Title: Trade Finance Specialist (Bilingual)
Location: Lagos
Job Description
We are seeking a highly skilled Bilingual Trade Finance Specialist to join our team.
The ideal candidate will facilitate trade activities, ensure compliance with regulations, and maximize export opportunities. Fluency in English and French is required.
Responsibilities
Develop and execute strategic plans for international trade and export growth.
Identify potential markets and evaluate business opportunities.
Streamline export processes and ensure compliance with trade regulations.
Conduct market research and develop tailored export strategies.
Negotiate contracts with international clients, suppliers, and distributors.
Guide trade practices and documentation requirements.
Monitor international trade policies and economic factors.
Manage relationships with government agencies and trade associations.
Qualifications
Bachelor's Degree in International Business, Economics or a related field.
Fluency in English and French.
Proven experience in international trade and export operations.
Strong understanding of global trade regulations, customs procedures, and documentation requirements.
Excellent communication and negotiation skills.
Detail-oriented with strong organizational abilities.
Proficient in trade management software and MS Office.
Familiarity with trade finance and logistics is a plus.
Adaptability to a fast-paced work environment.
Application Closing Date
Not Specified.
Method of Application
Interested and qualified candidates should send their Resume to: hrintern.impacther@gmail.com using the Job Title as the subject of the email.