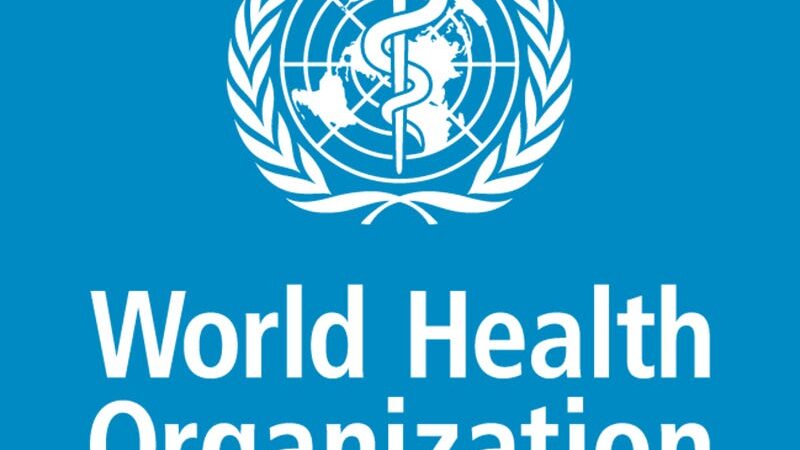 World Health Organization (WHO) is the directing and coordinating authority for health within the United Nations system. It is responsible for providing leadership on global health matters, shaping the health research agenda, setting norms and standards, articulating evidence-based policy options, providing technical support to countries and monitoring and assessing health trends.
We are recruiting to fill the position below:
Job Title: Technical Consultant to the Country Coordinating Mechanism (CCM) Nigeria
Ref No: 2305864
Location: Abuja
Job Schedule: Full-time
Organization: AF_NGA Nigeria
Contractual Arrangement: External consultant
Contract Duration (Years, Months, Days): 12 Months
Reports to: Resource Mobilization Committee – CCM & WR – Nigeria
Job Purpose
Provide technical and coordination support to the CCM Resource Mobilization Committee to successfully implement the RMC terms of reference.
Responsible for:
Supporting the CCM Resource Mobilization Committee to coordinate the development of Nigeria's Funding Requests, Grant Making for NFM 4 and related activities of CCM Nigeria including reprogramming and selection of Principal Recipients/Sub-recipients etc.
Specific Responsibilities and Tasks
He/ She will support the Chair of Resource Mobilization Committee of the CCM, the Secretariat, the PRs and will perform the specific responsibilities and tasks as outlined below.
Carrying out programmatic and financial gap analysis for HIV/AIDS, TB, Malaria, COVID19 disease programs and the building of resilient and sustainable systems for health, in collaboration with relevant stakeholders in form of mobilizing resources
Identify the need and support the process for reprogramming of grants and support the CCM Nigeria & conduct fund raising for CCM operations
Lead the CCM process of identifying and selecting the Principal Recipients (PRs), including development of guidelines for selecting PRs and Sub- Recipients (SRs) for implementing the approved Global Fund grants
Oversee the national Global Fund grants absorption and utilization to inform/support resource mobilization initiatives and activities
Harmonization of CCM/Global Fund-financed projects with other programs in the National response for the three diseases and resilient and sustainable system for health
Support the CCM Nigeria in mobilizing resources for Global Fund programme activities for HIV/AIDS, TB, Malaria, COVID19 and the building of resilient and sustainable systems for health in alignment with Global Fund Sustainability, Transition and Co-financing (STC) policy and guidance
Facilitate the development and coordination of the national resource mobilization concept notes, including the design of protocols and procedures for the inclusive engagement of relevant stakeholders in these processes, for approval by the CCM Nigeria
Provide active management support for the development and implementation of CCM Funding Requests roadmap to the Global Fund and grant making processes
Provide facilitation support to Funding Request committees in developing roadmap towards completion of essential components of the Funding Request development process.
Ensure circulation of Global Fund guidelines and other relevant documentation related to preparation of Funding Requests to the Proposal Development Core Teams, Consultants and CCM members
Ensure provision of necessary coordination support to relevant proposal development committees and technical working groups constituted for the NFM4 Funding Request development.
Ensure that all scheduled meetings of the proposal development core teams and consultants are held on schedule and supported to achieve set objectives and targets.
Develop an activities tracker for the NFM4 Roadmap, update it and share periodic progress update with the CCM Executive Secretary & RMC committee.
Proactively identify bottlenecks and threats to the success of the NFM4 Funding Request development process and flag same for the attention of the CCM Executive Secretary
Follow-up with the proposal development core teams and consultants on all agreed actions and report back to the CCM Executive Secretary
Ensure that all required documents to be submitted with the Funding Request as annexes are sourced from appropriate sources and collated in standard format for submission to the Global Fund.
Support the distribution of the draft Funding Requests to CCM members, facilitate CCM signature of members for final Funding Request submission.
Facilitate timely submission of major modifications in the Funding Requests as approved by the CCM, including responses to requests for clarification made by the Global Secretariat.
Support and assist in direct management and active supervision of the CCM Secretariat activities and operations, consistent with Global Fund guidelines and requirements for CCMs, and the policies and procedures of the CCM Nigeria Constitution, Governance Manual, Conflict of Interest Policy, and Oversight Plan.
Facilitate effective operational activities of the CCM, its Standing and Ad Hoc Committees, and the Secretariat.
Support the development of CCM Work Plans and Budget and support the resource mobilization, coordination for its implementation
Key Outputs
CCM Committees and core teams to develop funding requests, nominate PRs, and mobilise resources to implement the NFM Funding Request Roadmap receive effective administrative, financial, and logistical support from Secretariat staff.
CCM members, CCM Committees and core teams to develop funding requests receive adequate notification of CCM meetings (by email, fax, or letter), including documentation for review in good time to allow for sufficient engagement and contributions to discussions.
CCM Executive Secretary receives complete and clearly written reports for all NFM4 related activities and meeting minutes within two days following each meeting.
The CCM Nigeria submits the NFM4 Funding Request with all required and relevant annexes on or before the 20th of March 2022 i.e., 1st window.
Personal Specifications
Qualifications:
Essential:
Bachelor's Degree in Public Health, Public Administration, International Development from a recognized University.
Desirable:
Master's Degree in Public Health, Public Administration, International Development from a recognized Institution.
Experience:
Essential:
Minimum of 5 years of demonstrated experience in successfully managing projects in the development sector and/or HIV/AIDS, Malaria, and TB activities in Nigeria or overseas.
Desirable:
Experience in coordinating multiple activities/tasks and facilitating meetings
Experience in working with government and non-government organisations
Knowledge and understanding of Global Fund guidelines and processes an advantage
Track record of commitment to sharing knowledge, documenting experience, and supporting creative initiatives
Competences:
Teamwork
Respecting and promoting individual and cultural differences
Communication
Building & promoting partnerships across WHO & beyond
Promoting WHO's position in health and leadership
Functional Skills and Knowledge:
Sound knowledge of public/private partnership
Demonstrated skills in planning, organizing, and managing the work of teams, committees, and ad hoc work groups
Ability to prioritize task assignments and use resources effectively and efficiently
Data Analysis, information compilation and report writing.
Strong facilitation, relationship-building, negotiating, and influencing skills especially within a complex public, private, donor, and implementing partner environments
Self-starter with competence to assess priorities, manage a variety of complex activities in a time-sensitive/emergency environment, and meet competing deadlines and ability to work with minimum direct supervision
Solid computer skills to include proficiency using email, word processing and spread sheet applications, preferably Microsoft Office applications
Communication skills both oral and written
Understanding of and ability to advance efforts of Resource Mobilization Committee in raising additional funds for CCM budget augmentation.
Proven ability to set project objectives, work on multiple tasks at once, anticipate problems and evaluate results.
Application Closing Date
8th July, 2023 (10:59:00 PM).
Method of Application
Interested and qualified candidates should: