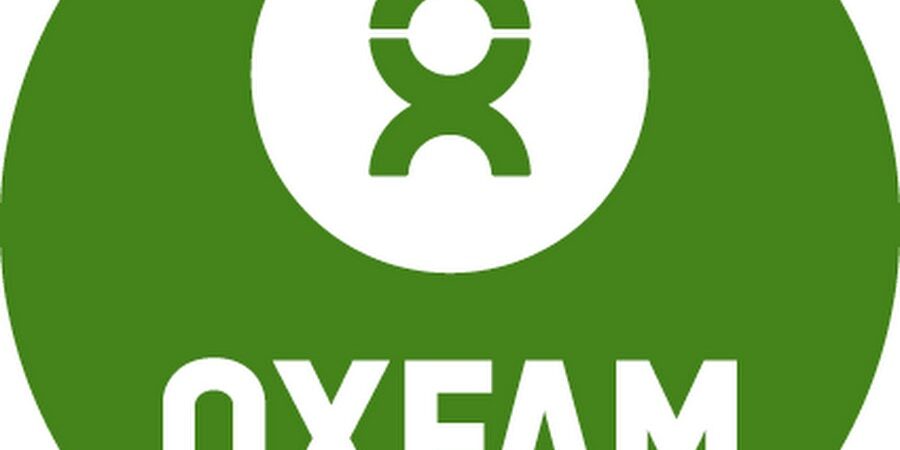 Senior National Influencing & Active Citizenship Advisor (1722)
Location: Open to locations where Oxfam GB is registered within Africa. Applications received from Zambia, Zimbabwe, Malawi, Kenya, Ethiopia, Ghana and Senegal will be considered on a case-by-case basis.
Hours: 36
Salary: The salary and grade will be based on the national pay ranges of the Oxfam country office of work
Job Type: Open ended
Closing Date: 17 July 2023
Oxfam is a global movement of people working together to end the injustice of poverty.
Do you have significant and recent experience of leading the design and implementation of influencing, campaigning and advocacy programmes?
Do you have excellent communication skills?
Do you have training design and facilitation skills?
If the answer is yes, then we would like to hear from you.
The Role:
As a senior national influencing & active citisenship advisor, you will support influencing, advocacy and campaigns at a country level and ensure this collectively led work generates knowledge, evidence and learning.
You will role support contextual understanding and analysis of how change happens and informs programme design and implementation with a strong focus on feminist leadership and gender justice.
What we are looking for:
We're looking for a candidate who cares about Oxfam's mission to end poverty and is personally aligned to our feminist principles and values of empowerment, accountability and inclusion in all you do.
An ideal candidate for the role will also be / have:
Self-Awareness – able to develop a high degree of self-awareness around our own strengths and weaknesses and our impact on others. Self-awareness enables us to moderate and self-regulate our behaviours to control and channel our impulses for good purposes. We self-moderate appropriately to different context thereby optimizing our ability to achieve goals.
Agility, Complexity, and Ambiguity – We scan the environment, anticipate changes, are comfortable with lack of clarity and deal with a large number of elements interacting in diverse and unpredictable ways. We develop strategies to maximise adaptability and agility, encourage forward thinking, new ideas and learning from experience.
Enabling – work to effectively empower and enable others to deliver the organisations goals through creating conditions of success. We passionately invest in others by developing their careers, not only their skills for the job. We give more freedom and demonstrate belief and trust, underpinned with appropriate support.
In addition:
Significant and recent experience of leading the design and implementation of influencing, campaigning and advocacy programmes or initiatives, in more than one country in the Global South
Excellent communication skills and confidence to articulate knowledge and ideas, influence, and advocate clearly and convincingly.
Demonstrable training design and facilitation skills (both online and face to face)
Strong ability to motivate, inspire and support others in learning and adopting new approaches and ways of working
Good understanding and commitment to continuous learning in order to embed a decolonial, safe, anti-racist, intersectional feminist and partner-led approach in your work
Experience of integrating a focus on women's rights and gender justice, and support to feminist and youth movements into programme and influencing strategies
We offer:
We offer a competitive salary and a range of additional benefits to staff including flexible working options, generous pension scheme, annual leave, additional leave allowances, company sick pay, life assurance and a range of other benefits.
ADVERTISEMENT
From the day you join Oxfam we invite you to stretch and learn in your role. Our wide range of Learning & Development opportunities includes in-house courses, e-learning modules, on-the job learning opportunities, coaching and mentoring, and much more.
You can read more about all Oxfam has to offer here.
Flexfam:
We believe flexible working is key to building the Oxfam of the future, so we're open to talking through the type of flexible arrangements which might work for you.
How to apply:
As part of your online application, please upload your up to date CV and Cover Letter explaining your suitability against the essential criteria in the job profile.
Our values and commitment to safeguarding
Oxfam is committed to preventing any type of unwanted behaviour at work including sexual harassment, exploitation and abuse, lack of integrity and financial misconduct; and committed to promoting the welfare of children, young people, adults and beneficiaries with whom Oxfam GB engages. Oxfam expects all staff and volunteers to share this commitment through our code of conduct. We place a high priority on ensuring that only those who share and demonstrate our values are recruited to work for us.
The post holder will undertake the appropriate level of training and is responsible for ensuring that they understand and work within the safeguarding policies of the organisation.
All offers of employment will be subject to satisfactory references and appropriate screening checks, which can include criminal records and terrorism finance checks. Oxfam GB also participates in the Inter Agency Misconduct Disclosure Scheme. In line with this Scheme, we will request information from job applicants' previous employers about any findings of sexual exploitation, sexual abuse and/or sexual harassment during employment, or incidents under investigation when the applicant left employment. By submitting an application, the job applicant confirms his/her understanding of these recruitment procedures.
We are committed to ensuring diversity and gender equality within our organisation and encourage applicants from diverse backgrounds to apply.
About us
Oxfam is a global community who believe poverty isn't inevitable. It's an injustice that can be overcome. We are shop volunteers, women's right activists, marathon runners, aid workers, coffee farmers, street fundraisers, goat herders, policy experts, campaigners, water engineers and more. And we won't stop until everyone can live life without poverty for good.
Oxfam GB is a member of international confederation of 21 organisations working together with partners and local communities in the areas of humanitarian, development and campaigning, in more than 90 countries.
A thriving diverse Oxfam:
It's people power that brings about change. To play our part as a global organisation working to overcome poverty and inequality, we need equality, diversity and inclusion across our community of staff, partners and volunteers. Together, we're committed to becoming a more diverse workforce, better able to tackle the global challenges that face our world today.
To do that:
We need to dismantle the unequal power structures that exist everywhere, this including Oxfam and the wider development and charity sectors.
We need an inclusive Oxfam where everyone can bring who they are to our work and feels celebrated for the differences they bring.
We want and need everyone, and that means we need you.
As part of your online application, please upload your up to date CV and Cover Letter explaining your suitability against the essential criteria in the job profile.