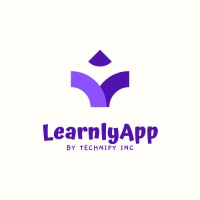 LearnlyApp is an Educational technology (EdTech) app designed to help users test their knowledge, learn and improve their knowledge of technology. We allow learners to explore different fields through quizzes and courses available on the app, aiming to have an interactive platform that allows continuous user engagement as well as encourages active learning.
We are recruiting to fill the position below:

Job Title: Tech Executive Assistant

Location: Lagos (Remote)
Employment Type: Full-time
Description
We are seeking a highly organized and detail-oriented individual to join our team as a Tech Executive Assistant.
As a Tech Executive Assistant, you will provide comprehensive administrative and operational support to our technology executives.
You will play a critical role in managing schedules, coordinating meetings, and facilitating effective communication both internally and externally.
The ideal candidate will have excellent communication skills, a strong technical background, and the ability to thrive in a fast-paced and dynamic work environment.
Responsibilities
Manage and maintain complex calendars for our startup, including scheduling meetings, appointments, and other learning arrangements.
Coordinate and prioritize incoming requests, emails, and messages, ensuring timely responses and appropriate follow-up actions.
Act as the primary point of contact for internal and external stakeholders, effectively representing the technology executives and maintaining professional relationships.
Prepare and organize documents, presentations, and reports for meetings, conferences, and other events.
Conduct research, gather information, and compile data to support decision-making and strategic planning.
Assist with budget management, expense tracking, and reimbursement processes.
Collaborate with cross-functional teams to facilitate the execution of projects, initiatives, and tasks.
Proactively identify opportunities to improve operational efficiency and streamline administrative processes.
Handle confidential and sensitive information with discretion and maintain a high level of professionalism at all times.
Stay updated on industry trends, emerging technologies, and best practices to provide valuable insights and suggestions to the technology executives.
Qualifications
Bachelor's Degree in Business Administration, Computer Science, or a related field is preferred.
1 – 3 years work experience.
Proven experience as an executive assistant or in a similar role, preferably within the technology industry.
Strong technical aptitude and familiarity with technology concepts, trends, and terminology.
Excellent organizational and time management skills with the ability to multitask and prioritize effectively.
Exceptional written and verbal communication skills, including the ability to draft professional correspondence and create impactful presentations.
Proficiency in using productivity tools and software such as Microsoft Office Suite, project management tools, and communication platforms.
Ability to work independently with minimal supervision while also collaborating effectively in a team environment.
Strong problem-solving skills and the ability to adapt to rapidly changing priorities.
High level of professionalism, discretion, and confidentiality.
Flexibility to work outside of regular business hours when necessary.
Application Closing Date
20th June, 2023.
Method of Application
Interested and qualified candidates should send their CV and Cover Letter to: technifyincubator@gmail.com using "Executive Assistant" as the subject of the mail.