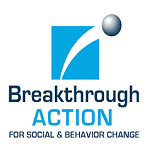 Breakthrough ACTION Nigeria (BA-N) is a USAID-funded Social Behaviour Change (SBC) and Risk Communication Project with the goal of increasing practices of priority individual and household level health behaviours in target states on MNCH+N, FP, Malaria, Tuberculosis, priority zoonotic diseases and the COVID-19 response. Firmly grounded in proven practices, Breakthrough ACTION works in partnership with governments, civil society, and communities around the world to implement creative and sustainable SBC programming, nurture SBC champions, mainstream new techniques and technologies, and advocate strategic and sustained investment in SBC.
We are recruiting to fill the position below:
Job Title: TB Consultant – Trainer
Locations: Bauchi, Cross River, Kano and Plateau
Employment Type: Contract
Summary
We are looking for qualified consultants to serve as trainers at the state level. The trainers will support planning and coordination of training and facilitate training after a national training of trainers.
Scope of Work
Coordinate and implement the Breakthrough ACTION Nigeria Building Trust and Empathy program:
Participate in National Training-of-Trainers (TOT) in Abuja.
Engage the assigned state LGA leadership on planned capacity building activities for health care workers at state levels.
In partnership with the state and service delivery implementing partners, conduct state training for Medical Officers of Health/PHC Coordinators.
Coordinate with the MOHs and supervice the step-down trainings at LGAs in the state.
Support the state MOH/PHC Coordinators to track selected indicators to monitor immediate impact of training
Conduct advocacy as necessary within the assign state.
Partner Coordination:
Engage with relevant partners and BA-N PBC Officers to facilitate the inclusion of BTE and other TB focus (Tuberculosis Preventive Therapy and Childhood TB) in professional association meetings in the state and document attendance.
Education and Experience
A Degree in Medicine, Nursing, Public Health or related field.
10 – 15 years of professional experience in training health care workers.
Proven experience in implementing public health programs or projects in selected state with good knowledge of the Nigerian public health sector.
Knowledge of participatory learning approaches with proven experience in training and building capacity for community health organizations or structures.
Must have an understanding of one Nigerian local language.
Strong analytical, communication, computer and problem-solving skills.
Excellent technical writing and oral presentation skills highly desired.
A proven ability to work as part of a team and to be self-managing.
Ability to travel if required.
Deliverables
Training report: Training reports for every state/facility level training facilitated during the week on Building Trust and Empathy (BTE) and IPC.
This will include pre and post tests, success stories, quotes from participants and photographs.
Application Closing Date
16th June, 2023.
Method of Application
Interested and qualified candidates should send their CV in PDF to: hiring@ba-nigeria.org using the Job Title and Location (of choice) as the subject of the mail. e.g "TB Consultant – Trainer, Bauchi".
Note: Qualified female applicants are strongly encouraged to apply.