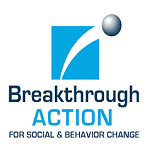 Breakthrough Action Nigeria (BA-N) is a USAID funded Social Behaviour Change (SBC) and Risk Communication Project with the goal of increasing practice of priority individual and household level health behaviors in target states on MNCH+N, FP, Malaria, Tuberculosis, priority zoonotic diseases; and the COVID-19 response. Firmly grounded in proven practices, Breakthrough ACTION Nigeria works in partnership with governments, civil society, and communities around the world to implement creative and sustainable SBC programming, nurture SBC champions, mainstream new techniques and technologies, and advocate strategic and sustained investment in SBC.
We are recruiting to fill the position below:
Job Title: TB Consultant – FBO and Campus Activities
Location: Benue
Employment Type: Contract
Job Description
The TB Consultant- Campus activity will work with the BA-N country and Benue state offices to provide required technical and strategic level coordination for engagement of religious organizations and campuses in Benue State in TB SBC interventions and demand creation for TB testing services.
Specifically, the consultant will:
Map out religious organizations in Benue State to engage for partnership in TB communication and TB screening and testing services.
Jointly agreed with BA-N on number of implementing facilities from the already mapped out higher institutions in Benue State.
Conduct high level advocacy to the identified religious organizations and management of identified higher institutions.
Developed a plan of engagement with each religious organization and higher institution.
Develop clear joint implementation plans in collaboration with the religious organization and authorities of the higher institutions.
Provide technical support to strengthen coordination of all campus TB SBC activities with the relevant stakeholders including BA-N Benue office and TB service delivery partner
Conduct targeted Campus outreach to create awareness about TB using special events or general classes like general studies courses.
TB Screening using symptom or X-ray.
Prompt notification of positive tests, Prompt referral of positive TB cases for treatment Prompt referral of eligible contacts for enrolment on TB preventive treatment.
Work with the STBLCP to establish a DOT center in the campus where there is none
Documentation of lessons learned, Best Practices, Success Stories, Challenges, Recommendations
Represent BA-N at stakeholder meetings and similar partner forums as required.
Other duties as identified and assigned by supervisor and/or Abuja country office program leads.
Represent BA-N at stakeholder meetings and similar partner forums as required.
Other duties as identified and assigned by supervisor and/or Abuja country office program leads.
Minimum Qualifications & Skills
Minimum of Bachelor's Degree in Social / Health Sciences, or related discipline with 7 – 10 years previous experience in TB and in carrying out related task with donor-funded project is desirable.
Previous experience working in TB/HIV or COVID 19 implementation including design, implementation, monitoring and evaluation is required.
Knowledge of key stakeholders with the educational sector at tertiary level including public and private institutions in Nigeria is required.
Previous work experience on community mobilization for any health area is desired.
Experience in developing and coordinating data collection, processing, and analysis systems from multiple sources or program areas will be added advantage.
Ability to work collaboratively and proactively with diverse stakeholders including ministries, departments and agencies in the public health sector is required.
Excellent organizational, problem-solving skills and attention to details are essential.
Ability to work independently and proactively and track multiple activities and deadlines.
Strong communication skills (written & spoken) in the English language and one or more Nigerian language(s) is required.
Ability to travel within Nigeria and work successfully within a cross-cultural, multi-sectoral, multi-project team-based environment.
Expected Outcomes
Regular TB communication and TB screening in religious leaders high level and very populous meetings
Increased TB awareness in higher institutions and in religious settings
Increased notification of TB cases from higher institution
Strengthened campus health service providers/clinics in TB case detection, notification and treatment
Increased TPT uptake generally
Reduced stigma and discrimination
Deliverables
Periodic update by email
Activity reports
Final Consultancy report including the after-action-review report with clear recommendations to inform next steps.
Application Closing Date
16th June, 2023.
Method of Application
Interested and qualified candidates should send their CV in PDF to: hiring@ba-nigeria.org using the Job Title and Location (of choice) as the subject of the mail. e.g "TB Consultant – FBO and Campus Activities".
Note: Qualified female applicants are strongly encouraged to apply.