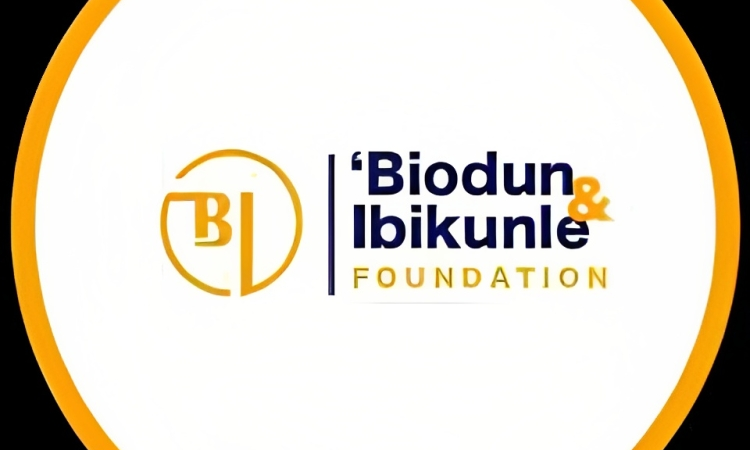 The International Rescue Committee (IRC) responds to the world's worst humanitarian crises and helps people to survive and rebuild their lives. Founded in 1933 at the request of Albert Einstein, the IRC offers lifesaving care and life-changing assistance to refugees forced to flee from war or disaster. At work today in over 40 countries and 22 U.S. cities, we restore safety, dignity and hope to millions who are uprooted and struggling to endure. The IRC leads the way from harm to home.
We are recruiting to fill the position below:
Job Title: Social Behavior Change Communication (SBCC) Technical Advisor
Requisition ID:req41158
Location: Abuja
Employment Type: Full-Time
Employment Category: Regulare
Sector: Health
Open to Expatriates: No
Specific Responsibilities
The SBCC Technical Advisor (TA) will spend at least 80% of their time delivering technical assistance in-person and remotely to country EH program colleagues in selected priority countries (4-5) across the West Africa and Great Lakes Regions. This is a primarily field facing position with the central responsibility focused on program quality and building capacity of field teams. Priority country support will be determined in conjunction with the STA and country leadership, based on scale of programming, ambition, introduction of new approaches and existing field capacity and will be reviewed biannually. The remaining 20% of their time is spent in support of other EH TAs and Health & Nutrition Teams in developing policy, supporting research and influencing best practice in delivery of Social Behaviour Change Communication (SBCC) programming across our global health programming. This also includes contributing to business development for strategic, technical unit-led opportunities across Health. The SBCC Technical Advisor (West Africa/Great Lakes) will work closely and collaboratively with the SBCC TA (East Africa/Asia/MENA) in supporting SBCC capacity building efforts across the Health Unit.
The SBCC Technical Advisor's Specific Responsibilities are as follows:
In coordination with the country specific EH TA (80% LoE):
Guiding program design.
Support country program staff to design sanitation and hygiene behaviour change elements of programs and projects, ensuring that they are:
Aligned with the IRC's strategy, which includes supporting country program staff with contextualizing outcomes and the theories of change, and selecting interventions based on the best available evidence and the local context.
Responsive to client needs and preferences.
Based on sound context and gender analysis
Help define approach to teaming / partnering with other organizations.
Support selection of indicators for country programs
Engaging in business development.
Review technical quality of sanitation and hygiene components of proposals, including review of technical activities and ensuring alignment to IRC's outcomes.
Input into go / no-go decisions on proposals.
Provide input on Budgets required for Project Delivery:
Building technical capacity of country program staff to ensure ongoing program quality and innovation:
Work with country program colleagues to help analyze data that inform periodic review and course correction as-needed.
Support documentation of best practices and lessons learnt and facilitate cross-context learning with country program staff across the regions.
Conduct technical training and ongoing technical coaching and mentorship for country program staff, including on IRC outcomes, theories of change, evidence and indicators.
Support senior country program staff recruitment and onboarding of sanitation and hygiene staff.
In Coordination with SBCC TA (East Africa/Asia/MENA) (20% LoE):
Influence the IRC, peer agencies and donors to use proven interventions and generate new evidence
Promote coordinated strategy and delivery of SBCC across health (sub)sectors and ensure approaches are aligned with current best practices.
Support capacity building of Health Unit colleagues in proven SBCC approaches
Review and share tools / resources / curricula and work with select EH team colleagues and other Health Unit Technical Advisors, to contextualize, adapt and roll-out global and country-specific materials.
Represent the Health Unit for SBCC-related IRC global workstreams and initiatives.
Engage with and influence the EH team research agenda and present any research findings across contexts and relevant conferences.
Job Qualifications
Education:
University Degree in the Social / Behavioral Sciences (Sociology, Anthropology, Psychology, Health Education), with emphasis on participatory communication, communication planning, social mobilization, participatory research, training and impact evaluation of behaviour change interventions, preferably at Masters' level, or equivalent combination of education and experience is required.
Work Experience:
5 to 8 years in implementing and/or managing SBCC/Sanitation and Hygiene Promotion programs in humanitarian or international development settings. Solid understanding of the principles and key elements of social & behaviour change communication across health, nutrition and Environmental Health programming.
Experience in technical tools and materials development and research in relation to sanitation and hygiene behaviour change is highly desired.
Experience in strategy development and working across sectors or disciplines is highly desired.
Demonstrated expertise in transforming harmful gender norms through SBCC approaches and commitment to achieving gender equality.
Application Closing Date
Not Specified.
Method of Application
Interested and qualified candidates should:
Click here to apply online