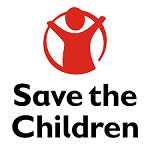 The International Rescue Committee (IRC) is a global humanitarian aid, relief and development nongovernmental organization. Founded in 1933 at the request of Albert Einstein, the IRC offers emergency aid and long-term assistance to refugees and those displaced by war, persecution or natural disaster. The IRC is currently working in over 40 countries and 22 U.S. cities where it resettles refugees and helps them become self-sufficient. Composed of first responders, humanitarian relief workers, international development experts, health care providers, and educators, the IRC has assisted millions of people around the world since its founding in 1933.
Job Type: Full Time
Qualification: BA/BSc/HND
Location: Yobe
Job Field: Media / Advertising / Branding , NGO/Non-Profit
Position Summary
The Community Engagement, Protection and Service mapping Officer will be responsible for community engagement and entry, identification of protection concerns, identification of service providers and drawing up of a service/ stakeholders map. S/he would also be responsible for referrals of case for service provision based on need and responding to clients' information needs.
Additionally, S/he will write or co-write reports on SignPost content.
The Community Engagement, Protection and Service mapping Officer will be line-managed by the SignPost Senior Editorial Officer and work closely with the entire SignPost editorial team as well as the Senior Advocacy manager.
Essential Responsibilities
Identify service providers through field visits, information from field teams, coordination meetings, working groups, desk research, social media, referral pathways, user surveys/FGDs, etc.
Develop tools such as new service entry forms, service entry update templates, and new service provider agreements.
Communicate with service providers on a continuous basis to ensure the accuracy and consistency of information on the service map.
Maintain ongoing communication with Signpost Manager on-site strategy, features, and issues.
Act as a first line of defense for bugs and issues with the site and actively solicit feedback from users or office staff.
Coordinate with other actors mapping services to avoid duplication of efforts.
Send the draft (preview) entry to the service provider for confirmation and ask for clarification where necessary.
Conduct regular field visits when feasible to verify services offered and capture any access barriers.
Reviewing the content and design of the service map on an ongoing basis.
Work closely with Signpost Digital Community Liaisons who are in direct touch with users to verify service information.
Conduct training for service providers on how to use the service map and solicit feedback from providers.
Team Collaboration
Collaborate with the editorial team (Senior Editorial Officer and Moderators); translators; and Senior Advocacy Manager to manage content across all SignPost platforms.
Coordinate with ICT focal point and MEAL Officer to ensure the smooth operation of the SignPost tools.
Work with the editorial team to ensure content is aligned with the content strategy and appropriate for publication.
Use online tools and other modes of communication to consistently share information with other members of the editorial team.
Participate in all team meetings, workshops, strategy sessions, regular communications, etc., as established by the SignPost Manager.
Accountability
Reports Directly To: Senior Editorial Officer.
Directly Supervises: The SignPost Moderators.
Works Directly With: SignPost editorial team (Senior Editorial Officer and Moderators); translators; and Senior Advocacy Manager
Qualifications
Requirements
Previous experience with CMS systems
Self-starter — must be productive with minimal direction and flexible to sudden changes in requirements
High level of attention to detail.
Clear and consistent communication style.
Experience in User Centered Design a plus.
Knowledge and Experience
Bachelor's degree in Communication, Social Sciences, Public information, or another relevant field
Experience working with a humanitarian organization.
Expert-level knowledge of English grammar and usage.
Knowledge of MS Word, MS Office Publisher, PowerPoint, is strongly desired.
Experience using a CMS.
Knowledge of online content best practices.
Knowledge of social media strategy and content best practices.
Experience in a humanitarian organization a plus.
Knowledge of IDP issues in Northeast desired.
Skills and Interests
Native-level oral and written English skills required.
Ability to edit content drafted by non-native speakers into North American English.
Ability to work effectively with a diverse team in a sensitive environment.
Ability to work independently with remote management.
Strong interpersonal skills and high emotional intelligence.
Ability to handle pressure and ambiguity with grace and humor.
Proven organizational skills.
Healthy respect for deadlines.
Strong interest in IDP/ refugee/humanitarian issues.
Photo and video skills a plus.
Experience in content editing
Strong writing and proofreading skills
Passion for writing
Strong interpersonal and time-management skills; shown ability to prioritize and deliver on time
Great attention to detail
Strong analytic problem-solving skills
Ability to work both independently and in a multifaceted, cross-functional team
Native or near-native Hausa, Kanuri, Barbur, Margi, Waha, Shuwa Arab, Fulani/Fulfulde languages a plus.
Method of Application