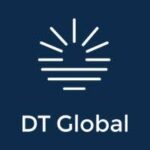 DT Global works in partnership with communities, governments, and the private sector to deliver innovative solutions that transform lives. DT Global – launched in 2019 – is built on legacy companies AECOM's International Development Services Sector, Development Transformations, IMC Worldwide, and Cardno International Development. To fulfill its profit-for-purpose mission, DT Global is a key donor to the DT Institute, an independent not-for-profit organization, in support of DTI's efforts to test new ideas or expand on donor partner priorities to improve as many lives as possible.
Our global team of 2,500 staff and experts work in over 90 countries. We bring over 60 years of experience, relationships, and technical excellence to improve lives on behalf of our partners, clients, and stakeholders. We aim to maximize sustainable development impact across a wide range of practice areas, including Conflict Prevention, Stabilization & Transition; Economic Growth; Environment & Infrastructure; Governance; and Human Development. Together, we aim to positively impact 500 million lives by 2045.
We are recruiting to fill the position below:
Job Title: Senior Technical Advisor, USAID / Power Africa Empower Nigeria Program
Location: Nigeria
Job Code: 2104
Position Summary
DT Global seeks a Senior Technical Advisor for the anticipated U.S. Agency for International Development's Power Africa Empower Nigeria program. The program has three ambitious, interconnected objectives to: 1) end energy poverty; 2) accelerate a carbon free future; and 3) bolster energy sector investment and innovation.
Under objective 1, ending energy poverty, the Empower Nigeria program will increase the availability of and access to affordable, reliable, sustainable, and clean energy in Nigeria to reach measurable economic growth and achieve development outcomes, such as reducing poverty, improving livelihoods, and increasing inclusive access to electricity – enabled services in areas such as health, education, sanitation and food security. Activities under this objective will also support the accelerated connection of more Nigerian homes, businesses, and institutions to electricity and increase its productive use.
Through objective 2, accelerating a carbon free future, Empower Nigeria will work reduce greenhouse gas emissions from the energy sector by supporting cleaner electricity generation delivered by the grid and accelerating distributed renewable energy projects. The program will also support government resource planning leading to the adoption and integration of renewable energy sources and solutions to meet climate action commitments.
Under objective 3, Empower Nigeria will help crowd-in new technologies, innovations, and financing that scales access and impact, increase access to private capital investment, including improved uptake of climate funds, and working in partnership with state governments and regional West African institutions to improve the enabling environment for energy sector investment and innovation.
The senior technical advisor is responsible for providing overall technical leadership to achieve Empower Nigeria's expected results. This position will be based in Abuja, with frequent travel within Nigeria required. Final recruitment for this position is contingent on a contract award to DT Global and is subject to USAID approval.
Primary Responsibilities
ADVERTISEMENT
Providing technical leadership in delivery of expected results.
Managing, supervising and coordinating technical services, prioritizing the activities in-country, and providing thought leadership and technical support as needed to accelerate a support activity.
Regularly liaising with the Power Africa Coordinator's Office, USAID missions, and other USG agencies, as appropriate
Maintaining strong relationships with relevant regional organizations, such as the African Development Bank, and with private sector companies and host country governments.
Requirements
Candidates should possess a Bachelor'Degree.
Minimum of 10 years of management experience implementing energy programs. Africa work experience is preferred.
Excellent analytical abilities and track- record of effectively communicating complex issues and recommendations to policymakers, regulators, and non- technical decision-makers.
Demonstrated ability to promptly address ad hoc requests in a similar capacity.
Core Competencies:
Teamwork: Works cooperatively and effectively with others to achieve common goals. Participates in building a culture characterized by inclusion, trust and commitment.
Communications:Effectively conveys information and expresses thoughts professionally. Demonstrates effective use of listening skills and displays openness to other people's ideas and thoughts.
Adaptability: Adjusts planned work by gathering relevant information and applying critical thinking to address multiple demands and competing priorities in a changing environment.
Customer / Client Focused: Anticipates, monitors and meets the needs of customers and responds to them in an appropriate and responsive manner.
Diversity and Inclusion: Conveys respect for diverse individuals and perspectives; models inclusive behavior and treats everyone fairly.
Professionalism: Displays appropriate and ethical behavior, integrity and personal presentation in the workplace always; demonstrates respectful communication for others, both verbal and non-verbal.
Application Closing Date
Not Specified.
How to Apply
Interested and qualified candidates should:
Note
We thank all applicants for their interest. Only short-listed candidates will be contacted.
DT Global, LLC is an Equal Opportunity Employer. All qualified applicants will receive consideration for employment without regard to race, color, religion, sex, sexual orientation, veteran status, gender identity, or national origin.
DT Global, LLC prohibits discriminating against employees and job applicants who inquire about, discuss, or disclose the compensation of the employee or applicant or another employee or applicant.