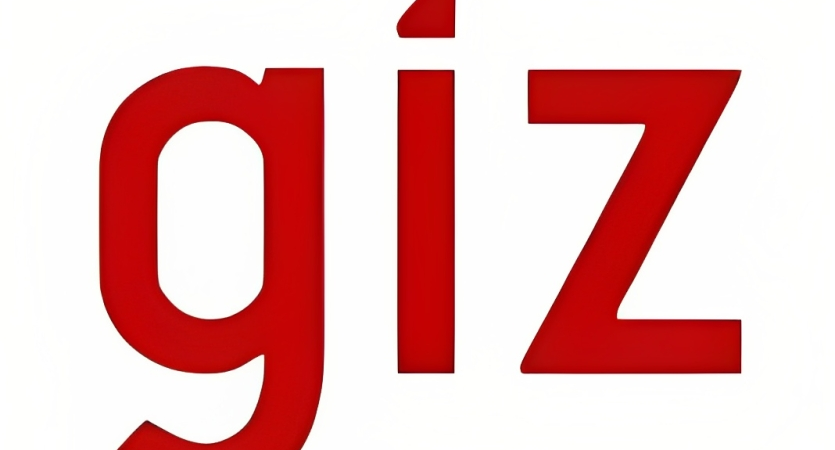 The Deutsche Gesellschaft fur Internationale Zusammenarbeit (GIZ) GmbH (German Agency for International Cooperation) is an international enterprise owned by the German Federal government, operating in many fields across more than 130 countries.

In Nigeria, GIZ's portfolio includes among others, a programme to support the Economic Community of West African States (ECOWAS) in its regional integration goals. The programme aims to strengthen sector-specific capacities in the areas of Peace and Security, Customs and Trade as weir as Strategic Management and Organizational Development in the ECOWAS Commission.
We are recruiting to fill the position below:
Job Title: Personal Assistant to the Country Director
Vacancy No: 054
Location: Abuja
Organization: GIZ Nigeria, Country Office
Background
GIZ. Solutions that work:
As a service provider in the field of international cooperation for sustainable development and international education work, we are dedicated to shaping a future worth living around the world.
GIZ has over 50 years of experience in a wide variety of areas, including economic development and employment promotion, energy and the environment, and peace and security.
The diverse expertise of our federal enterprise is in demand around the globe – from the German Government, European Union institutions, the United Nations, the private sector, and governments of other countries. We work with businesses, civil society actors, and research institutions, fostering successful interaction between development policy and other policy fields and areas of activity.
Our main commissioning party is the German Federal Ministry for Economic Cooperation and Development (BMZ).
The registered offices of GIZ are in Bonn and Eschborn. Our approximately 23,500 employees, almost 70 percent of whom are national personnel, work in around 120 countries (July 2020).
GIZ has worked in Nigeria since 1974. From 2004, GIZ has maintained a country office in the capital city, Abuja.
Currently, 361 national and 66 international employees, 19 regional staff, 4 integrated specialists, and 3 development workers are working in the country (June 2020).
The Project
GIZ Country offices are the central element of GIZ's field structure. They ensure consistent overall representation of the company and its successful positioning as a service provider in the international cooperation market. They are headed by a country director.
The country directors represent GIZ as a whole in the country or countries they serve. The country director is responsible for shaping the GIZ country portfolio and assuring its quality, and in particular ensures that GIZ activities in all business sectors are coherent.
The country directors generally have management responsibility for the officers responsible for commissions in the public-benefit TC measures in their area.
The GIZ Offices provide human resources and commercial support services for programs and projects in their areas. These services must be contracted as set out individually in the respective processes and rules sections.
Furthermore, the GIZ Offices perform internal audits of the project administrations in the public-benefit sector, and by agreement for International Services projects and offices too.
Responsibilities
The Personal Assistant is responsible for:
Ensuring that the secretariat for the Country Director runs smoothly.
Good communication flow within the GIZ Office and between the Office and the Projects.
In collaboration with the Portfolio Manager, coordinates and organizes the public relations/communication activities at the country office level.
Assists, on demand, the Portfolio Manager and Head of Administration with specific requests.

Tasks:
Ensuring smooth functioning of the secretariat for the Country Director.
Facilitating good communication flow within the GIZ Office and between the Office and the Projects.
Coordinating and organizing public relations/communication activities at the country office level.
Assisting the portfolio manager and head of administration with specific requests.
Administrative tasks and assistance to the Country Director:
Organizing and coordinating the country director's schedule and travel arrangements.
Managing appointments, reminders, and updates for the country director.
Preparing and organizing information materials for the country director and meetings.
Handling correspondence, including replies and document scanning.
Participating in internal and external meetings and workshops, assisting with documentation.
Drafting letters, speeches, and presentation slides.
Maintaining the filing system for office correspondence and other documents.
Assisting in creating and maintaining a filing system for the office, focusing on personnel and finance.
Responsible for the welcome checklist for new staff.
Office coordination, office management, and general coordination:
Coordinating and monitoring schedules, ensuring clear blocks of time for planned events.
Managing room coordination for meetings.
Coordinating required equipment for meetings.
National Media work:
ADVERTISEMENT
Coordinating media activities in the country, including project/programme activities.
Establishing and maintaining contact with national media, setting up a national media distribution.
Creating and updating the national media file.
Writing and sending press releases.
Compiling and distributing information materials for the media based on target group needs.
Organizing national media events and tours.
Monitoring and documenting media reports on GIZ.
National PR work:
Developing communication instruments for PR, such as country brochures, fact sheets, advertising material, and PowerPoint presentations.
Managing coordination processes and production of publications and materials according to GIZ standards.
Organizing events and supporting foreign delegations and VIP visits.
Providing editorial support to the GIZ office's website and coordinating online presentations.
Internal communications in the country:
Passing on information and supporting dialogue between the office and employees, projects, programmes, and CIM experts.
Developing and supporting communication instruments, including emails, internal newsletters, and internal events.
Consulting with the corporate communications unit on articles for GIZ staff newsletters and intranet.
Providing editorial input on practical examples and other texts for GIZ media.
Advising local staff on public relations regulations and contacts for a uniform GIZ image.
Other duties/additional tasks:
Welcoming visitors and offering refreshments.
Performing other duties and tasks as requested by management.
Required Qualifications, Competences, and Experience
Minimum of BA / MSc in Business Administration, Law, Economics, Sociology, or a similar area.
Professional Experience:
At least 3 years of professional experience in a comparable position.
Knowledge of purchasing and proficiency in ITC technologies and computer applications.
Desired Additional Qualification, Competence and Experience:
Outstanding knowledge of purchasing.
Very good knowledge of ITC technologies, including software, phone systems, fax machines, email, internet, and computer applications such as MS Office.
Willingness to upskill and learn new technologies and tools as required by the tasks to be performed. Measures for upskilling will be agreed upon with management.
Good organizational skills to effectively manage schedules, appointments, and documents.
Strong communication skills to facilitate smooth communication within the office and with external stakeholders.
German language skills will be an added advantage.
Ability to work well in a team, collaborating with colleagues and taking on shared responsibilities.
Innovative mindset and a positive attitude towards change, embracing new ideas and approaches.
Salary
According to GIZ Salary Scale for Band 4
Application Closing Date
18th July, 2023.
How to Apply
Interested and qualified candidates should send their CV and Letter of Motivation as one document with complete contact details to: recruitment-nigeria@giz.de using the Job Title and Vacancy No as the subject of the email.
Note
Please include Vacancy No. 054 in the mail subject.
GIZ is an equal opportunities employer committed to diversity. All qualified candidates, regardless of age, sex, ethnicity, race, and religion are encouraged to apply.
Only shortlisted candidates will be contacted.