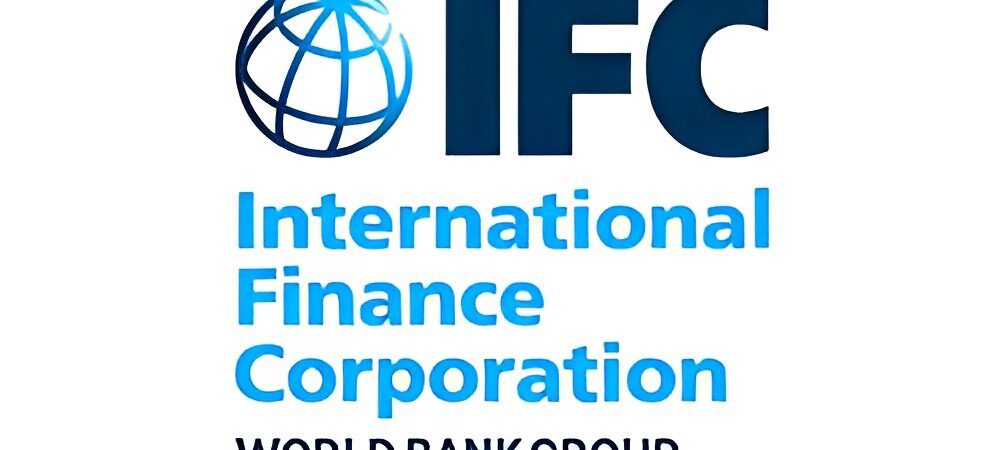 International Finance Corporation (IFC) a sister organization of the World Bank and member of the World Bank Group, is the largest global development institution focused on the private sector in developing countries. The Bank Group has set two goals for the world to achieve by 2030: end extreme poverty and promote shared prosperity in every country.
We are recruiting to fill the position below:
Job Title: Senior Portfolio Assistant
Job #: req22929
Location: Lagos
Employment Type: Full time
Sector: Investment
Grade: GD
Term Duration: 3 years 0 months
Recruitment Type: Local Recruitment
Job Description
The Financial Institution Group (FIG) is one of IFC's key Departments responsible for a significant portion of IFC's business volume, profitability and development reach, approximately 40%. FIG engages in a wide range of sub-sectors including Microfinance, SME, Gender, Climate, Insurance, Capital Markets, Housing, Distressed Assets, and other areas, with both investment and advisory services delivered globally to IFC's clients through IFC's global network.
FIG has three main objectives: 1) financial inclusion 2) servicing the real economy and 3) mobilizing third-party resources.
This position is based in Johannesburg, South Africa or Lagos, Nigeria, and the incumbent will be an integral member of a team of Investment Officers (IOs) working under the oversight of the Portfolio Manager (PM) based in Johannesburg.
Roles and Responsibilities
The roles and responsibilities may include but will not be limited to:
Provide basic analytical support to the Portfolio Manager on compliance & operational risk issues – analyze trends and discuss quarterly changes – as well as on portfolio administration and reporting;
Monitor transactions of the unit/Profit Center (debt service, dividends, fees, equity sales proceeds, etc.), and support the Portfolio Manager in the collection, analysis and reporting of profitability indicators;
Assist in the preparation and semiannual updates of IFC's Equity Sales Plan for the unit and analyze equity risk/return performance as needed;
Prepare dividend reports and annual dividend projections; update dividend projections module as per projected dividends;
Monitor the receipt of original share certificates or copy of registry and submit to CFA for safekeeping. Monitor and work with IO's to address any deficiencies identified monthly from CFA;
Track equity valuations in EPMS-VM. Prepare valuation variance reports to highlight changes in valuations;
Directorship Tracking. Provide guidance on compliance with documentation procedures relating to nomination, appointment, indemnity and resignation of Directors;
Track completion status of IRP. Prepare IRP Migration report as well as Macro write-ups for key economies to assist IOs with IRP actions. Keep a log of Sovereign changes;
Provide support to the investment team with ad-hoc report requests for both portfolio and new business purposes and act as a go to person for all matters relating to policies, procedures and systems;
Coordinate and monitor compliance of Investment Officers with the annual XPSR schedule, in accordance with the requirements of IEG;
Support the preparation of monthly Portfolio Actions reports for departmental use, and prepare and provide materials for portfolio review meetings and quarterly Loss Reserves meetings;
Facilitate loan loss reserve changes in Loan Loss Reserve System (IPAR) and analyze data for quarterly Loss Reserves meetings;
Provide oversight to clients' compliance with reporting requirements and ensure proper filing of legal documents, correspondence with clients and other documentation in a systematic manner;
Track compliance with environment requirements for all portfolio clients in coordination with the IOs, including coordinating with the regional E&S leads on actions that need to be taken to address deficiencies;
Coordinate the compilation of the department's data pertaining to IFC's Client Surveys;
Assist the team in analyzing trends and extracting lessons from the portfolio;
Prepare other portfolio supervision related reports (director nomination, one-off/temporary waivers, recording receipt of dividends and other memos/reports for internal and external audiences);
Help with the on-boarding of portfolio and investment staff (from process and systems perspective); guide the team assistant(s) in regional offices in providing portfolio and transaction assistance for portfolio or investment teams; provide knowledge sharing among the regional support teams, particularly on processes and systems;
Regularly maintain updated information on portfolio exposures, performance, repayment schedules and inform the relevant portfolio staff of material changes; monitor equity exit values; extract requested data from IFC's Management Information System (MIS);
Tracking of Financial Covenants and waivers. Taking relevant minutes for covenants meetings.
Coordinating BICRA reviews;
Coordinating the annual Reach Data and AIMM processes;
Maintaining credit watchlist and coordinating quarterly updates. Taking relevant minutes for watchlist meetings;
Preparing materials for Trade Review meetings.
Selection Criteria
At least Bachelor's or equivalent University Degree.
Minimum of 2 years' relevant work experience in finance, banking or portfolio management in a major financial institution.
Excellent organizational and time management skills with proven ability to work promptly and efficiently under pressure and meet tight deadlines
Sound numerical, analytical and conceptual skills, including prior exposure to analysis of financial statements of financial institutions or medium/larger sized companies; Demonstrated attention to detail and precision in analysis and presentation.
Prior exposure to directorship appointments, social & environmental requirements for financial institutions, and credit ratings for financial institutions.
Prior experience in interacting with mid-level technical/managerial counterparts at financial institutions or medium/larger sized companies.
Demonstrated experience in extracting portfolio and client data from internal corporate databases.
Strong skills in Excel including lookup and reference functions, advanced charting, conditional formatting, dashboards, analytical data tables, and in Power Point including knowledge of design views, outlines, slide transitions, background designs, customization, text & object enhancement, animation, slide show management.
Strong written and verbal communication skills – demonstrated ability to communicate succinctly, clearly and persuasively.
Experience from multicultural work environment and demonstrated knowledge of Africa region business culture and practices.
Ability to think independently, analyze problems and identify appropriate solutions.
Outstanding interpersonal skills and the ability to work with people at all levels (inside and outside IFC) with demonstrated team spirit and responsiveness.
Remuneration
The World Bank Group offers comprehensive benefits, including a retirement plan; medical, life and disability insurance; and paid leave, including parental leave, as well as reasonable accommodations for individuals with disabilities.
Application Closing Date
14th June, 2023.
Method of Application
Interested and qualified candidates should:
Note: We are proud to be an equal opportunity and inclusive employer with a dedicated and committed workforce, and do not discriminate based on gender, gender identity, religion, race, ethnicity, sexual orientation, or disability.