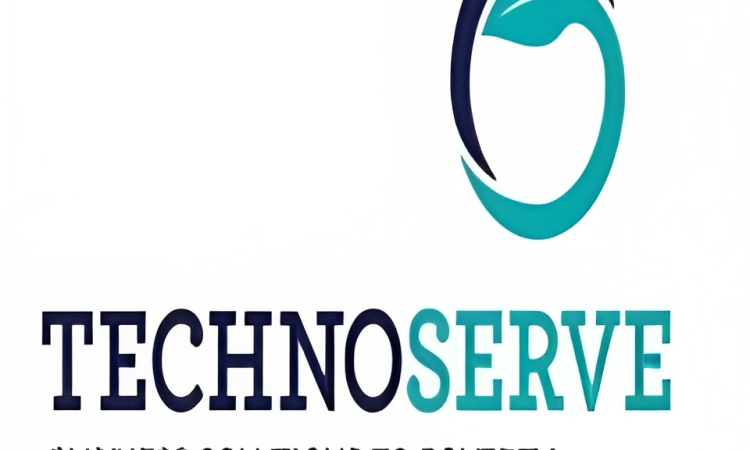 TechnoServe works with enterprising people in the developing world to build competitive farms, businesses, and industries. We are a non-profit organization that develops business solutions to poverty by linking people to information, capital, and markets. Our work is rooted in the idea that given the opportunity, hardworking men and women in even the poorest places can generate income, jobs, and wealth for their families and communities. With more than four decades of proven results, we believe in the power of private enterprise to transform lives.
We are recruiting to fill the position below:
Job Title: Senior Monitoring Evaluation and Learning Manager, West Africa and High Margin Agriculture
Requisition Number: SENIO003155
Location: Nigeria
Job Category: Operations
Job Summary
The Senior Regional Monitoring Evaluation and Learning (MEL) Manager is the most senior MEL position in the region and is tasked with providing leadership across the MEL function.
The position does this through providing technical guidance to project-level MEL systems development, evaluation oversight, and capacity building across TechnoServe's West Africa portfolio.
The Senior Regional MEL Manager ensures that the foundational building blocks for managing to impact are in place within program, country, and regional teams.
Additionally, the Senior MEL Manager will manage a Data Specialist as a direct report and facilitate his/her work in developing and maintaining technology systems for data collection and utilization.
The Senior MEL Manager position requires strong technical MEL expertise, but is also fundamentally a leadership position.
Success in the roles requires effective communication with senior staff, an ability to build and manage relationships remotely, strong project management skill, and strategic thinking.
The West Africa portfolio includes 20+ projects, ranging from small pilots with lightweight MEL approaches, to large scale (>$20M) value chain projects with multiple MEL staff across several countries. Some projects focus on entrepreneurship or food processing, however, the majority are part of TechnoServe's High Margin Agriculture (HMA) practice area.
Therefore, while this position will be embedded in the West African Region, it will collaborate closely with HMA practice area leaders to develop and advance best practices and standards.
This will involve providing some direct support to projects in East Africa and beyond.
This position sits within TechnoServe's Global Impact Team and reports to the Global Impact Director, based in Washington DC.
At TechnoServe, in order to promote project learning and smooth adaptive management, most MEL staff report to project or country directors.
Having the Global Impact Team sit outside of these reporting lines allows them to remain impartial and objective while providing high-level leadership (at a level of seniority beyond what most projects can afford to staff full time), coordination, backstopping, and capacitating staff.
Primary Functions & Responsibilities
Provide direct technical assistance to projects (60% LOE):
Lead internal evaluations or special studies; Manage external evaluators.
Provide support and technical oversight to junior MEL staff (e.g. regular check-ins and sign-off on deliverables on projects that only have junior MEL Associates).
Provide advisory and direct technical assistance on specific MEL deliverables.
Support the effective utilization of data and technology systems through managing and facilitating the work of a Data Specialist.
Execute the core functions of the Global Impact Team, including (20% LOE):
Promote TechnoServe's Global MEL Standards through staff training, conducting diagnostics, and developing MEL improvement plans.
Support or lead annual/semi-annual global initiatives in the region, including Corporate Measurement and the Program Quality Survey.
Provide inputs to the Program Development team, including reviewing the MEL section of proposals and advising on logical frameworks.
Hire and onboard country-level and project-level MEL staff
Promote knowledge sharing across the West African region and between regions.
Provide leadership to the High Margin Agriculture practice (10% LOE):
Work closely with practice area leadership to develop standards, best practices, and tools to improve the quality of MEL across the practice. This includes standard indicator guidance, analysis guidelines, database standards, monitoring dashboards, and data collection tools.
Play a leading role in developing practice area learning agenda.
Provide regional leadership (10% LOE):
Collaborate with the Impact Director, Regional Director, and country teams to systematically improve the structures, processes and resources that enable application of good MEL practices, including standardization of tools and technology use.
Support the exchange of information and knowledge by participating and contributing to internal and external fora.
Work the West African Regional team to have a coordinated management system at the project level for the planning of MEL activities, storing of MEL documents, and tracking of MEL deliverables.
Basic Qualifications
A Bachelor's Degree in a relevant field, such as Economics, Business Administration, Statistics or other with 10+ years relevant work experience designing, managing and implementing multidisciplinary and results-based MEL systems in an international context.
Or a Master's Degree and 7 years of similar experience.
Preferred Qualifications:
Experience with project management systems that allow for effectively planning, tracking, and ensuring quality for complex projects.
Background in a range of monitoring and evaluation methodologies, including both quantitative and qualitative research approaches
Proven ability to translate research, methodologies, and data into accessible formats for colleagues with non-technical backgrounds
Experience demonstrating the value of integrating gender into project approach
Comfort delegating responsibility and thinking creatively about how to use the available resources to achieve the best results for the region.
Hands-on capacity-building experience, including development of training materials, as well as delivering actual training sessions.
A commitment to developing and promoting MEL staff skills.
Outstanding written and oral communication skills and a demonstrated track record of producing high quality, well-written deliverables
A demonstrated ability to effectively multi-task and manage projects, including staffing, work plans, deliverables, timelines and budgets
A demonstrated ability to coordinate and communicate effectively and diplomatically with a range of external and internal colleagues including donors, partners and senior and junior team members across diverse cultures
An ability to value and respect voices of staff at all levels, external stakeholders, and the men and women we work with.
Required Languages:
Verbal and written fluency in English. Preference for French language skills.
Supervisory Responsibilities:
The Senior MEL Manager will supervise a Data Specialist. The Data Specialists is tasked with technology selection, system design and set up, backstopping data management processes, data visualization, and advancing data management best practices.
Travel Required:
Yes. Some international travel is required 20 – 40%.
Application Closing Date
Not Specified.
How to Apply
Interested and qualified candidates should:
Note
This position will be based in one of the West African countries where TechnoServe has operations including Ghana, Côte d'Ivoire, Benin or Nigeria. This position is open to national and international candidates. All application materials must be submitted in English for further consideration.
We encourage all qualified individuals who share TechnoServe's vision of improving the lives of others through proven business solutions to apply.
With our commitment to diversity, we are proud to be an equal opportunity employer and affirmative action employer and do not discriminate on the basis of gender, race, color, ethnicity, religion, sexual orientation, gender identity, age, HIV/AIDS status, protected veteran status, disability and all other protected classes.
We are also proud of our commitment to protecting staff, partners, and beneficiaries from abuse and exploitation and thoroughly vet all final candidates through rigorous background and reference checks.
Equal Opportunity Employer / Protected Veterans / Individuals with Disabilities:
The contractor will not discharge or in any other manner discriminate against employees or applicants because they have inquired about, discussed, or disclosed their own pay or the pay of another employee or applicant. However, employees who have access to the compensation information of other employees or applicants as a part of their essential job functions cannot disclose the pay of other employees or applicants to individuals who do not otherwise have access to compensation information, unless the disclosure is (a) in response to a formal complaint or charge, (b) in furtherance of an investigation, proceeding, hearing, or action, including an investigation conducted by the employer, or (c) consistent with the contractor's legal duty to furnish information. 41 CFR 60-1.35(c).