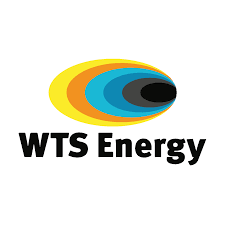 WTS Energy provides recruitment and manpower services for the global oil and gas and energy industries. We supply engineers and consultants to our clients' projects and operations, and perform employment outsourcing services such as workforce management in oil and gas regions around the world. WTS Energy operates globally with offices in 14 countries and is operational in over 50 countries.
We are recruiting to fill the position below:
Job Title: Senior Instrument Engineer
Location: Warri, Delta
Job type: Full-time
Job Description
The ideal candidate will e responsible for have vast experience specific to EPCOM projects delivery, strong leadership tenet and astuteness, excellent analytical skills, very good communication/ presentation skills, resourcefulness, innovation.
Your Responsibilities
Coordinate with the unit team for technical direction
Quality checking and design guidance for all 2D/3D CADD Drafting and design.
Prepare and check Instrument Loop diagrams as well as Control Systems cabinets design and wiring.
Participate in design reviews, HAZOPs and SILA/LOPAs
Prepare and check hook-up, installation and Instrument/Fire and Gas location plans.
Support in the development of Piping and Instrumentation Diagrams (P&ID's)
Review project documents for scope, presentation, and technical accuracy
Develop Material Requisitions for field instruments, automated valves, control systems and completion of Technical Bid Evaluations
Develop Control Narratives and Cause and Effect diagrams.
Provide support for engineering work estimates.
Interface and approve mechanical equipment packages on behalf of the instrumentation and controls department scope of work.
Interface with various engineering disciplines, suppliers, and other areas of the company
Manage assigned work effectively, including prioritizing, executing, managing schedule and budget, and reporting, to meet project goals.
Qualification/ Certification
M. Eng in Electrical / Electronics or relevant related discipline
12 years EPC experience in oil and gas facility projects
Must have – COREN. MNSE Ms Office skills
Understanding and familiarity of industry codes and standards
Knowledge of instrumentation and measurement technology, PLC maintenance and programming, analysers and sample systems, failure analysis and reliability data analysis
Salary
N750,000 – N1,000,000 / Month.
Application Closing Date
Not Specified.
How to Apply
Interested and qualified candidates should:
Click here to apply online