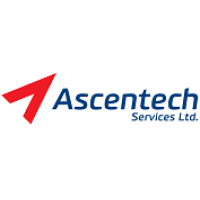 Ascentech Services Limited is a full-fledged Human Resource Solution Provider incorporated in 2013 with its Head Office in Lagos, Nigeria. We are committed to forging long-term partnerships with our clients by creating and delivering robust and flexible services that address the changing needs of their business.
We are recruiting to fill the position below:

Job Title: Sales Representative

Locations: Makurdi, Gboko & Otukpo – Benue and Ala – Katsina
Employment Type: Full-time
Responsibilities
Business Development, bringing new customers on board as per monthly sales targets.
Listing of the products in all supermarkets.
Able to provide product technical information to the customers.
Able to design thinking and provide market information to the company for strategic decisions.
Follow up on orders status with dispatch & sales admin.
Follow up on payments as per the agreed credit/cash terms.
Strictly adhere to company's processes.
Ensuring orders are sent on time to the company by the customers.
Follow up on execution of JBPs agreement.
Time management and settling of payments collected either in bank or main office after each trip
Ensure proper visibility of the brands across the trade.
Giving details of various goods/services, offers, and terms of sale by visiting customers and/or customers in allotted areas.
Creating interest in goods and seeking sale or an agreement to see superiors for further prospecting.
Ensure that company products are accessible to all channels in the assigned area
Distributing letters, information sheets and other documents to customers as directed by the Sales Manager
Market Information to be reported promptly: Competitor activities, Price matrix, market presence, market environments, products sold by the dealer, issues raised by dealers
Qualifications
HND / B.Sc in Sales & Marketing or equivalent
Minimum of 2 years as Sales Representative in Detergent,Soap Company desirable
Proximity to Makurdi, Gboko, Otukpo, Katshina -Ala is an added advantage
Any combination of experience and/or education to perform the job allotted.
Awareness of the inputs, activities and outputs related to the job.
Ability to overcome sales objections and problem resolution
Ability to keep self updated on the professional developments in the area of work.
Good Interpersonal skills and presentation skills
Good team player
Always on the lookout for business development, orders and opportunities
Ability to cope with sales targets, time pressure and stress
Keen observation and analytical capacity.
Arithmetical ability to show the dealers the benefit they get from selling our products.
To be open minded and frankly seek directions in case of any doubt from the superior.
Technical knowledge of the products.
Honesty, Integrity, Initiative,
Inquisitiveness
Must be a good listener and observer.
Resourceful,Passionate,Pleasing Manners
Remuneration
N100,000 monthly.
Application Closing Date
3rd July, 2023.
How to Apply
Interested and qualified candidates should send their CV to: cv@ascentech.com.ng using the Job Title as the subject of the mail.