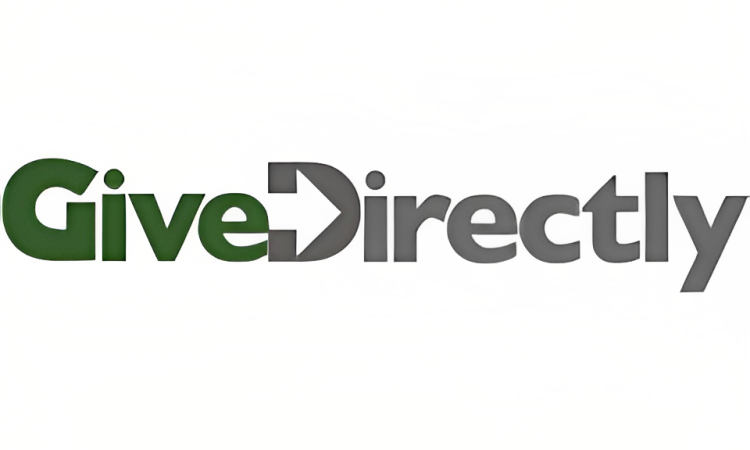 GiveDirectly (GD) aims to reshape international giving – and millions of lives – by allowing donors to provide capital grants directly to the world's poorest. The Brookings Institution estimates that $70B of cash transfers would be required to eliminate the poverty gap; the aid sector currently spends $135B each year, much of which is allocated to evidence-free interventions. GiveDirectly wants to change that, establishing a benchmark, and in the process accelerate the end of extreme poverty. GiveDirectly has raised over $400M in revenue (>$150M in 2020 alone), while being recognized as one of the most innovative non-profit companies by Fast Company. The growing movement toward cash transfers and GD's role in that movement have also been featured in This American Life, Foreign Affairs, The Economist, and Business Insider.
We are recruiting to fill the position below:
Job Title: Research Manager
Location: Remote
Travel Requirement: 5 – 10%
Reports to: Research Director
About this role
The Research Manager will have the opportunity to work in a dynamic research team to provide methodological, research and evidence-based support to GD fundraising, as well as support project monitoring and evaluation design, implementation, analysis, reporting and dissemination.
In addition, the Research Manager will benefit from exposure to intellectual exchange and networking with the various internal and external stakeholders linked to GiveDirectly's work.
The Research Manager will work closely with the Research Director.
Responsibilities
Support GD Fundraising and Field Operations teams funding bids through engagement with research partners (where relevant) and project funders and supporting the development of appropriate project monitoring and evaluation plans for instance, choice of indicators, sampling techniques, and evaluation design.
Design quantitative surveys and qualitative interview guides in collaboration with the data and country teams and perform cognitive testing and piloting of data collection instruments.
Work with Field Operations to develop and support ongoing monitoring and evaluation and initiate evaluations of non-experimental GD projects.
Perform data quality checks for ongoing GD internal research and project evaluations.
Conducting primary data analysis for internal and externally funded non-RCT projects and providing statistical and analytical support to Field Operations teams.
Write high quality reports and support internal and external stakeholders by critically reviewing reports.
Conducting literature reviews as requested and keeping abreast of findings from relevant research.
Support the current Research Manager in preparing, maintaining, and updating GD's research knowledge databases.
Undertake other administrative duties related to GDs research projects, such as participating in internal meetings, arranging and facilitating research brown-bag sessions, coordinating dissemination of internal research and country program reports, and maintaining research documents.
Core competencies and experiences
At least a Master's Degree in Economics is required with graduate-level coursework on econometrics, impact evaluation, and economic development.
At least 3 years of experience in research and development work, preferably in countries where GiveDirectly works.
A strong understanding of economic development and the drivers of poverty reduction;
Demonstrated experience in quantitative research methods and data analysis. Demonstrated expertise with relevant software tools (R, Stata, SurveyCTO). Experience in experimental / quasi-experimental research studies (e.g. RCT, RDD, PSM designs) would be an advantage but is not essential.
Demonstrated experience in qualitative research – competent in qualitative research design, interview guide development, undertaking interviews / Focus group discussion. Expertise in qualitative analysis, integration of qual and quant in design and analysis would be an advantage but is not essential.
Communication – be equally comfortable having a technical conversation with program specialists and Field Operations teams as you are describing an evaluation in straightforward terms to a donor who has neither program nor contextual knowledge. Experience communicating project evaluation in a clear and compelling manner with a range of internal and external audiences — both verbally and in writing is crucial in this role.
Research stakeholder management – speak the language of researcher and project management specialists to design and conduct high quality evaluations, predict and over risks and deliver on time and to budget.
Project management – experience in multiple large-scale projects, project risk management, stakeholder communications, and maintaining project tracking systems.
Knowledge synthesis – experience conducting literature searches (e.g. through Google Scholar alerts, research circulars, Twitter) and summarizing complex academic papers and non-academic reports into key findings / talking points in straightforward, non-technical language.
Alignment with GiveDirectly Values and active demonstration of our core competencies: emotional intelligence, problem solving, project management, follow-through, and fostering inclusivity. We welcome and strongly encourage applications from candidates who have personal or professional experience in the low-income and/or historically marginalized communities that we serve.
Compensation
GiveDirectly offers a competitive salary and benefits package, commensurate with experience. At GiveDirectly, we strive to pay our employees generously and equitably. We use an accredited third party salary aggregator to ensure that staff's total compensation package (base compensation + bonus) falls within the 75th percentile of similar roles, at similar organizations. We also have a no negotiation policy to ensure we are paying staff equitably across roles.
The United States base salary for this role is USD81,400.
The Kenya base salary for this role is USD48,000.
This role is fully remote, so if you are not based in the US or Kenya, we will share an estimated salary benchmark for the country you are based in during the hiring process.
Application Closing Date
Not Specified.
Method of Application
Interested and qualified candidates should:
Click here to apply online
About the hiring process
Format: The hiring process follows the same general outline for all open roles:
First interview (30 mins)
Take home skills assignment (~2 hours)
Second interview (1 hour)*
Third interview (1 hour)*
Final interview (1 hour)
Reference checks (30 mins each).
Note
For some roles, second & third interviews are combined into a panel interview. If there are adjustments or variations on this process, those changes will be communicated during the first interview.
Venue: We conduct interviews over Google Meet with camera on (unless communicated otherwise).
Accessibility: Closed captioning is available during all Google Meet interviews, and interviewers will also post interview questions in the chat box throughout the call. If you need assistance accessing either of these features, please let your interviewer know at the start of your interview!
We're committed to running an inclusive and accessible application process for all of our open roles. If there are questions or concerns you have about the accessibility of our hiring process, we warmly invite you to reach out to: careers@givedirectly.org .
**GD is committed to observing all local, national and international laws that protect children, vulnerable adults, and basic human rights of all. GD is committed to a policy of "zero tolerance for sexual exploitation, abuse, and harassment (SEAH)" and expects anyone who works for GD to uphold the protection and safeguarding of our recipients as a priority.**
We are proud to be an equal opportunity employer, and we do not discriminate on the basis of race, color, religion, gender, sexual orientation, national origin, age, disability, or any other status protected by law.
This is a fully remote position; however, candidates must be willing to have at least a 3-hour overlap with the GiveDirectly country offices in East Africa.
Interviews are being conducted on a rolling basis, so we highly encourage early applications.