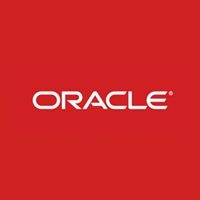 Oracle provides the world's most complete, open, and integrated business software and hardware systems, with more than 370,000 customers including 100 of the Fortune 100 representing a variety of sizes and industries in more than 145 countries around the globe.
We are recruiting to fill the position below:
Job Title: Public Sector Senior Sales Specialist – Cloud Growth Tech EMEA
Job ID: 230001UU
Location: Lagos, Nigeria
Job: Pre Sales
Job Type: Regular Employee Hire
What You'll Do
As a Public Sector Senior Sales Specialist, you will be reporting to EMEA Public Sector Sales Leader and you will work hand in glove with the local Sales Representatives and technical resources reporting to the local Country (Geo) Cloud Leaders.
Local cloud sales representatives will have an overarching responsibility to drive the adoption and consumption of Oracle Cloud in the Public Sector.
The EMEA Public Sector Senior Sales Representatives in countries will hold the primary responsibility to drive large bookings and to win big transformational projects, positioning Oracle Cloud as a cloud platform of choice.
Thanks to your deep knowledge of the Public Sector you will identify, create, drive and close large cloud deals with support of the engineering team for technical solutions. You will actively engage the Public Sector eco-system, in particular with Partners who have an important presence in this sector
You will leverage the existing Oracle Cloud capabilities to further build and shape opportunities across the Public Sector vertical (existing footprint, deployment models, sovereign cloud, security, compliance architecture, etc..)
Establish a referenceable customer base within your territory
Detailed Description
Sells a subset of product or services directly or via partners to a large number of named accounts/non-named accounts/geographical territory (mainly Tier 3 accounts).
Primary job duty is to sell technology software products and related services in a defined territory. Identifies, qualifies and closes new opportunities.
Manages accounts including the entire sales process from business development prospecting and specifications through contract negotiations, signing, and post-sales support.
Leverages the Oracle sales model to maximize revenue growth and increase local market share.
Builds and expands business partner revenue and self-sufficiency.
Job Requirements
Bachelor's Degree or equivalent.
Acknowledged authority within the Corporation. Acts as a leader of large-scale company initiatives.
Viewed by peers as a leader and top contributor and by line management as a key business partner.
12 years applicable experience including 9 years of sales experience. Successful sales track record. Ability to penetrate accounts, meet with stakeholders within accounts.
Oracle knowledge and/or knowledge of Oracle*s competitors. Interaction with C level players.
Team player with strong interpersonal /communication skills. Excellent communication/negotiating/closing skills with prospects/customers. Travel may be needed.
What You'll Bring:
Track record in positioning and selling large and complex projects in Public Sector in your region.
Understanding of the challenges facing Government ministries and departments, and an ability to articulate the unique value Oracle Cloud to support their strategies
Deep product and market expertise in the cloud arena, including customer needs, the competitive landscape, as well as key trends in the Public Sector industry.
Ability to build and maintain long-lasting business relationships
Strong team player focused on the team's success as well as personal success
Lateral leadership but able to work as a team
Strong communication, negotiation, and presentation skills.
Strong analytical skills with the ability to communicate complex ideas.
Willingness to travel for business purposes, as needed.
Application Closing Date
Not Specified.
Method of Application
Interested and qualified candidates should:
Click here to apply online
Note: At Oracle, we don't just respect differences—we celebrate them. We believe that innovation starts with inclusion and to create the future we need people with diverse backgrounds, perspectives, and abilities. That's why we're committed to creating a workplace where all kinds of people can do their best work. It's when everyone's voice is heard and valued that we're inspired to go beyond what's been done before.