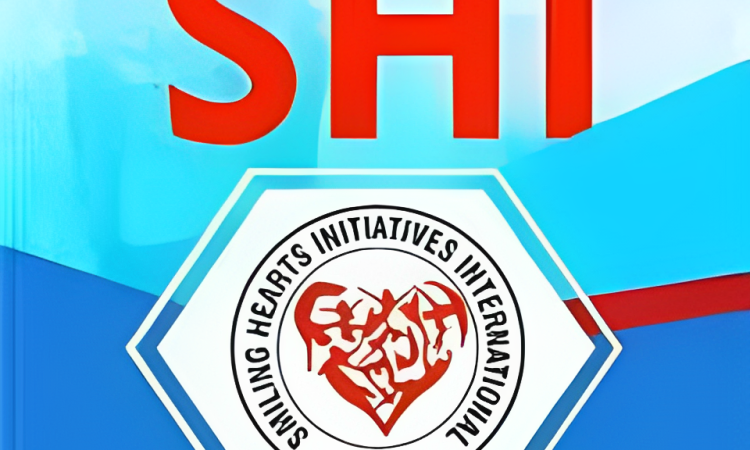 Smiling Hearts initiatives international is a humanitarian non-governmental, non profit organization founded in Nigeria, Borno state Maiduguri and has been in operation since 2016 as Zumunchi Hearts Initiatives International before its official registration with CAC on 10th October 2018 as Smiling Hearts Initiatives International. Smiling Hearts Initiatives International work with the aim of saving and improving people lives, in Nigeria and the world at large, in response to Humanitarian needs and challenges, in the Northeast of Nigeria focusing in the sector of Education, Protection, WASH, CCCM, Livelihood, Health, Shelter, Psycho-social support, NFI, Food security/GFD in the area of operations
Job Type Full Time
Qualification MBA/MSc/MA
Experience 2 – 5 years
Location Borno
Job Field NGO/Non-Profit
About role;
The primary function of this role is to coordinate the process for producing high quality proposals and concept notes in accordance with Smiling Hearts Initiatives international country strategic plan. Through the development of high-quality proposals, the role will also focus on building the capacity of program and partner staff in in proposal development. The post holder will be responsible for extensive partner, member and donor liaison during proposal development process. This role reports to the Grant Manager, and works in close collaboration with partners, team leaders, program staff, technical advisors, and finance teams, as well as BoTs members and donors.
Main duties
KEY AREAS OF RESPONSIBILITY:
Lead on the coordination of the submission of high-quality concept notes and proposals and ensure they are developed in a timely manner.
Lead on the Go – No Go decision and risk assessment process.
Lead on ensuring that new opportunities are reflected in the SHI's Fund Management Systems (FMS) at the outset of proposal development.
Lead the proposal development workshop for prospective proposals and communicate proposal requirements and timelines for inputs into and review of proposals with partners and SHI staff.
Coordinate with members to ensure that donor requirements are met and the appropriate templates used when developing proposals.
Gather inputs from partners, program staff, technical advisors, MEAL, finance and security teams as necessary for drafting the required proposal documents.
Monitor progress against the timeline set for proposal development, communicating regularly with all stakeholders and escalating issues when necessary.
Coordinate across all stakeholders to ensure that prior to submission all proposals are reviewed and approved by the relevant parties.
Coordinate with awards managers to hand over all relevant documentation and FMS responsibilities when a new award is secured.
Ensure that concept notes and proposals align closely with the SHI strategies, sector plans, master budgets and M & E frameworks.
Support the Awards Manager to track funding opportunities to ensure timely engagement with donors regarding potential funding.
Support the Partnership Manager with the development and review of partner proposals and reports as necessary.
Comply with Smiling Hearts Initiatives International (SHI) policies and practice with respect to child protection, code of conduct, health and safety, equal opportunities and other relevant policies and procedures.
Grant Management
Contract follow-up
Reporting
Partner Follow-up
Expected skills and qualifications·
Master Level education in a relevant field such as International Relations, Development or Political Science;
1-2 years previous work experience in a relevant position;
Previous related work experience, with knowledge of project design, proposal writing and grants management;
Knowledge of the humanitarian aid system and ability to understand the donor's systems.
Strong oral and written communication skills, analytical skills;
Strong coordination and interpersonal skills;
Ability to work well under pressure;
Good team spirit and ability to work with diverse profiles.