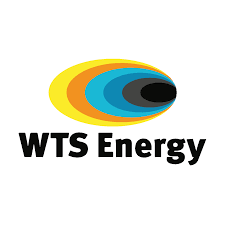 WTS Energy provides recruitment and manpower services for the global oil and gas and energy industries. We supply engineers and consultants to our clients' projects and operations, and perform employment outsourcing services such as workforce management in oil and gas regions around the world. WTS Energy operates globally with offices in 14 countries and is operational in over 50 countries.
We are recruiting to fill the position below:
Job Title: Project Cost Controller
Location: Warri, Delta
Job type: Full-time
About the Job
The Project Cost Controller is responsible for development and implementation of project controls planning, integration of cost and schedule functions as well as quality control oversight of all project controls deliverables for Engineering and Construction capital projects.
Duties and Responsibilities
Lead and coordinate development of overall Project Execution Plan.
Participate in the development and maintenance of project controls deliverables including but limited to:
Cost Report and Cost Variance Analysis
Cash Flow Report and Variance Analysis
Schedule Report and Schedule Variance Analysis
Project Change Management Procedure
Project Controls Plan
Monthly Progress Report Integrating Cost Control and Scheduling functions into one seamless team.
Defining Project Controls resource requirements for the project.
Performing quality cont rol on all project control deliverables for completeness and accuracy.
Lead role in coordinating collection of deliverables for Phase Gate Review meetings according to the 6-Phase Project Lifecycle.
Provide feedback and recommendations to project controls and project systems functional groups on actual experiences gained during implementation of new tools, processes or procedures.
Basic/Minimum Qualifications
Bachelor's Degree in any Engineering, Commerce, Accounting or a related disciple, or equivalent experience.
15 years EPC experience, As a Discipline Lead and Full Leadership Capacity in Oil & Gas Facility Projects.
Proven track record in Cost Control Working in Oil and Gas Facility Projects
Vast Experience Specific to Epcom Projects Delivery
Vast Experience Specific to Epcom Projects Delivery
Strong Leadership Tenet and Astuteness
Excellent Analytical Skills
Very Good Communication/ Presentation Skills
Desired Qualifications Ability to be effective within a matrix organizational structure;
Specific knowledge and experience in scheduling and cost process and issues related to pipeline and plant facility projects;
Familiarity with best management practices for project scheduling and cost control;
Ability to understand and implement processes and practices for project scheduling and cost control;
Ability to manage multiple tasks and to work with a reasonable level of supervision;
Ability to communicate and interact effectively in a team environment;
Excellent organizational skills;
Computer skills using Microsoft Office products; specifically Microsoft Project and Microsoft Project Server.
Application Closing Date
Not Specified.
How to Apply
Interested and qualified candidates should:
Click here to apply online