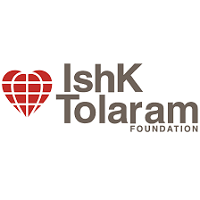 Ishk Tolaram Foundation, founded in 2016, is a philanthropic organisation that provides access to quality education, healthcare, and skills training to underserved individuals in Indonesia, Nigeria and Singapore. Our purpose is to enable individuals to improve their quality of life.
We are recruiting to fill the position below:
Job Title: Program Coordinator
Location: Fadeyi, Lagos
Employment Type: Full-time
Intended start date: July 3rd, 2023.
Reports to: Deputy Program Director, Program Officer, Nigeria
Overview of Role
We are looking for a full-time Program Coordinator (Skills Hub) to join our team and support our work in skill acquisition. The role is based on-site in Lagos, Nigeria.
Responsibilities
Participant Enrolment, Registration, and Screening:
Support youth enrolment sensitisation and outreaches
Manage ISH registration process and youth inquiry about the program
Support applicant screening and eligibility verification
Communicate interview schedules with students and track attendance
Soft Skills Training:
Communicate soft skill training schedule with students
Facilitate students' completion of all program assessment surveys (entry, exit, etc.)
Ensure readiness of classrooms and learning items for training
Maintain inventory of training materials, tools, and facilitation props
Support facilitator sourcing and learning delivery
Coordinate all refreshments for program and alumni sessions
Vocational Training:
Coordinate student vocational training scheduling.
Track student training progression – attendance, attrition, and course completion
Conduct site visits and document student feedback
Track student internship placements and stipend disbursement
Support Vocational Centre payment disbursements
Program Reporting:
Support data-gathering activities for program reports and impact assessment.
Student Graduation & Alumni Engagement:
Support student graduation planning and scheduling
Support recognition and reward of outstanding students – certificates, awards, etc.
Manage the alumni engagement program, including determining frequency, topics, mode of facilitation, and facilitators
Coordinate and organise quarterly alumni sessions
Follow up with students on the feedback of alumni session
Coordinating alumni ISH space/facility use requests
Management of training rooms:
General coordination and maintenance of the training rooms for leasing: space scheduling and availability, cleaning, facility support, monitoring and stock-taking during and post-use, and other assistance required by the lessee
General Administrative tasks for Skills Hub:
Management of ISH Tracker and other related ISH/ITF documents
Prepare updates for internal staff-level meetings, including preparing agendas, scheduling, taking minutes, and promptly following up on actionable items for weekly calls and other meetings
Respond to all email/phone inquiries.
Supporting ITF Communications to identify and showcase success stories
Bi-monthly follow-up with students via WA group chats on their status
Event coordination for ISH-related events
Attend grant due-diligence events as necessary
Any other related responsibilities
Academic Qualification / Work Experience
Minimum Education Level: University / HND Graduate qualification in Management, Social Sciences or Administration
Minimum of two years prior related work experience
Previous work experience as an NGO office manager is preferred
Skills:
Experience in non-profit youth programming
Experienced in handling administrative tasks
Experienced in managing multiple stakeholders and partners
Excellent communication and interpersonal skills
Versed with MS Word, Excel, & PowerPoint
Social media savvy and
Knowledge of facilitation skills – is an advantage
Key Attributes:
Accessible and Friendly
Problem-solving skills
Anticipates needs and takes proactive initiative
Strong self-organisation skills and ability to meet deadlines
Excellent people skills, including the ability to manage stakeholders from diverse backgrounds
Ability to give and receive feedback
Strong moral character and diligence to duty.
Application Closing Date
23rd June, 2023.
How to Apply
Interested and qualified candidates should send their CV and One-page Cover Letter to: contact@ishktolaram.com using the Job Title as the subject of the email. E.g: Programs Coordinator Vacancy'.
Note: Only shortlisted candidates will be contacted.