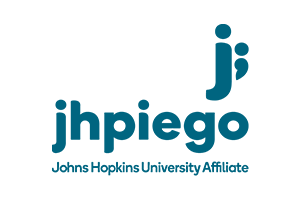 Jhpiego, an Affiliate of Johns Hopkins University, is a global leader in improving healthcare services for women and their families.
We are recruiting to fill the position below:
Job Title: Program Assistant
Job ID: 2023-5254
Location: Abuja
Category: International Positions
Employment Status: Consultant
Overview
The Program Assistant will support the implementation, management, monitoring and evaluation of the Momentum Country and Global Leadership (MCGL) Quality of Care (QoC) project being implemented at the national and state level.
This includes assisting with development of work plans, project documentation, liaising with FMOH, NPHCDA and SMoH/SPHCDA staff, other partners and donors regarding implementation, monitoring and evaluation of programs
Responsibilities
Support program coordination and monitor implementation at the national and state level
Support development, implementation and monitoring of work plan and budgets.
Support the program to provide appropriate coordination, logistics and administrative support e.g. agenda, minutes of meetings, reports, activity profiles and budgets, Goods Request and Services forms (GRS), travel authorization, request forms, retirements and preparing documents for participants payment and following up to ensure payments by finance.
Support the program in coordinating technical assistance for program implementation including all logistics for training at the National and State level.
Contribute to report writing, annual work plans, project monitoring tracking matrices, target implementation plan and relevant reports as required.
Work closely with technical and program staff to ensure quality implementation of programs and monitor overall project level spending.
Work with MCGL QoC project consultants to support implementation of trainings, services, research, learning and other aspects of the program.
Support the team to collect and collate information and develop success stories from all aspects of the programme.
Other duties as necessary or as assigned.
Required Qualifications
A Degree or equivalent experience in public health, sociology, or related health, medical, or social science discipline.
Experience:
Demonstrated experience working with USAID/RMNCH programs and strong familiarity with USAID reporting requirements is desirable.
2-3 years' experience in administration of public health programs
Knowledge & Skills
Experience in RMNCH and quality of care programs
Familiarity with Nigeria's health systems and reporting structure and ability to support the collaboration with government level officials to strengthen program implementation
Demonstrated ability in working and collaborating with a wide range of local and international partner organizations is desirable
Experience in maintaining donor relations desirable
Excellent skills in logistics, planning and organization of programs
Excellent writing and communications skills, including demonstrated technical writing skills for reports and development of PowerPoint presentations.
Ability to work in a complex environment with multiple tasks, short deadlines and intense pressure to perform
Ability to travel frequently across the states in Nigeria.
References will be required.
Salary Range
NGN349,000 – 401,000 Monthly
Application Closing Date
Not Specified.
How to Apply
Interested and qualified candidates should: