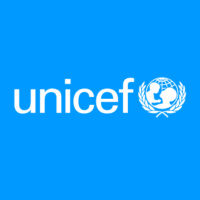 United Nations International Children's Emergency Fund (UNICEF) works in some of the world's toughest places, to reach the world's most disadvantaged children. To save their lives. To defend their rights. To help them fulfill their potential. Across 190 countries and territories, we work for every child, everywhere, every day, to build a better world for everyone.
We are recruiting to fill the position below:
Job Title: Procurement Services Associate
Job No: 563408
Location: Abuja
Contract Type: Fixed Term Appointment
Categories: Supply Management
Level: G-6, GS-6
How Can You Make a Difference?
Under the supervision of the Procurement Services Manager, the Procurement Services Associate performs highly skilled, technical work in support to the government's immunization programme supply chain, including coordination with UNICEF SD, partners, Health Section, and the government through with proactive monitoring of UNICEF-managed shipments that are consigned to the government.
This work frequently requires the evaluation of complex situations and adaptation of procedures and processes to resolve such cases.
This is a senior GS level for specialized supply chain work and requires advanced specialized knowledge acquired through formal training and experience.
The function is characterized as highly independent and provides opportunities for Associates to lead and carry out responsibilities for upstream planning (forecasting, financing, ordering) and logistics (planning, monitoring, reconciliation), as well as provide input into the design and development of improved supply chain tools and services.
Key Functions, Accountabilities, and Related Duties / Tasks
Support to supply planning process and its execution.
Liaise with relevant sections and the government to ensure the supply plan is in place and collated according to government needs.
Ensure forecasts and supply plans are well documented, stored and monitored for proper execution.
Support to programme colleagues and the government in the issuance of procurement transactions
Interact with relevant sections and the government in the preparation and issuance of appropriate documents, such as Procurement Requests, Cost Estimates and Purchase Orders.
Undertake reconciliation and adjustments of expenditures, recording updates to Forecasts, Decision Letters, and Invoices.
Monitor key Supply Chain Transactions
Work with government and UNICEF SD to track payments available for procurement.
Liaise with UNICEF SD to track status of Cost Estimates, procurements, and Statements of Account balance reconciliation.
Liaise with UNICEF SD to track status of Purchase Orders, release dates, and planned shipments.
Maintain contacts with Freight Forwarders to track incoming shipments and record key data.
Ensure government capacity to receive shipments per schedule.
Support in knowledge management and capacity building of both UNICEF colleagues, government, and implementing partners
Support capacity development activities to colleagues and government partners related to performance monitoring, good procurement and logistic practices.
Prepare training materials and participate in exercises pertaining to supply and logistics chain value system.
Perform any other duties in relations to procurement services activities or scope of works as may be assigned by the supervisor or the management.
Qualifications
To qualify as an advocate for every child you will have:
Education:
Completion of University Education in a relevant field.
Experience: A minimum of 6 years of progressively responsible and relevant supply chain operations experience is required.
Language Requirements: Fluency in English and in the local language of the duty station required.
Skills:
Advanced experience with MS Excel.
Experience using other tools, such as MS Word, PowerPoint and UNICEF office tools, such as SharePoint.
Ability to use supply related modules within UNICEF ERP system, such as the Supply Chain Dashboard.
Ability to develop and maintain effective working relationships with clients, suppliers and colleagues and gain the assistance and cooperation of others in a team endeavor.
Ability to establish priorities and plan his/her own work.
Preferred to have knowledge of the Procurement Services function process from Forecast through Cost Estimates, Purchase Orders, and Funds Utilization.
Preferred to have Experience with the Nigerian immunization supply chain environment, customs clearance and regulatory requirements
For every Child, you demonstrate:
UNICEF's Core Values of Care, Respect, Integrity, Trust and Accountability and Sustainability (CRITAS) underpin everything we do and how we do it.
Get acquainted with Our Values Charter: UNICEF Values
UNICEF competencies required for this post are:
Builds and maintains partnerships
Demonstrates self-awareness and ethical awareness
Drive to achieve results for impact
Innovates and embraces change
Manages ambiguity and complexity
Thinks and acts strategically
Works collaboratively with others.
During the recruitment process, we test candidates following the competency framework.
Familiarize yourself with our competency framework and its different levels: competency framework here.
Benefits
Application Closing Date
9th July, 2023 (W. Central Africa Standard Time).
Method of Application
Interested and qualified candidates should:
Click here to apply online
Note
Only shortlisted candidates will be contacted and advance to the next stage of the selection process.
UNICEF's active commitment towards diversity and inclusion is critical to deliver the best results for children. For this position, eligible and suitable female candidates are encouraged to apply.
UNICEF appointments are subject to medical clearance. Issuance of a visa by the host country of the duty station, which will be facilitated by UNICEF, is required for IP positions.
Appointments are also subject to inoculation (vaccination) requirements, including against SARS-CoV-2 (Covid). Government employees that are considered for employment with UNICEF are normally required to resign from their government before taking up an assignment with UNICEF.
UNICEF reserves the right to withdraw an offer of appointment, without compensation, if a visa or medical clearance is not obtained, or necessary inoculation requirements are not met, within a reasonable period for any reason.