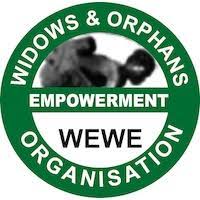 Widows and Orphans Empowerment Organisation (WEWE) is a women-led legally registered, local not-for-profit, faith-based Non-Governmental Organization (NGO) that was founded in 2004 by Josephine Ogazi and Joseph Egwuonwu. WEWE started out as a Community Based Organisation (CBO) with the aim of providing scholarships and economic empowerment to orphans and widows in Okigwe, Imo State and has since expanded its aims and objectives.
We are recruiting to fill the position below:

Job Title: Procurement Officer (Trainee)

Location: Abuja (FCT)
Employment Type: Full-time
Key Duties and Responsibilities
S/he will assist to carry out daily procurement activities
S/he will assist in full compliance of procurement activities with WEWE rules, regulations, policies, and strategies
S/he will assist in the preparation of procurement plans and their implementation /monitoring
S/he assist in organizing procurement meeting including the preparation
S/he assists to conduct RFQs or RFPs, receipt of quotations, bids or proposals.
S/he assist to raise the Purchase Request form for all request
S/he assists to ensure that the products and supplies are high quality
S/he assists to work with procurement team members to complete duties as needed
S/he assists to review and analyze all vendors/suppliers, supply, and price options
S/he assists to create and maintain good relationships with vendors/suppliers
S/he assist to maintain records of vendors database and other important data
S/he assists in inventory tracking and update
S/he assists in administrative activities
S/he assists staff as needed on creating clear and understandable purchase requests and other documentation.
S/he assists to ensure that all supplies, services and equipment required are delivered in time
Carry out any other duties or tasks as assigned by the procurement team lead or Management
Required Qualifications
Graduate with a Bachelor's Degree or HND qualification in any Social or Management Science discipline or any relevant field
Must have a second-class upper or first-class or upper credit or distinction
Required Experience:
1-2 years of working experience as a Human Resources/Legal person or any related role.
Very strong report-writing skills.
Strong computer skills.
Ability to work long hours when needed.
Strong analytical and research skills.
Effective interpersonal and communication skills.
Technology suave i.e., the ability to use social media handles, the internet, and to send emails.
Benefits
Between N75, 000 – N100, 000 Monthly and additional 20% pension.
After successful performance evaluation, trainees are eligible to apply for full-time positions in WEWE subject to vacancies and availability of funds.
Opportunity for in-house on job certificated training on procurementfor NGOs, procurement for NGOs, Statutory compliance for NGOs, and Legal matters for NGOs.
A certificate of completion.
Application Closing Date
31st July, 2023.
Method of Application
Interested and qualified applicants should send their comprehensive Curriculum Vitae and Cover Letter in ONLY one attachment (MS Word document) explaining their suitability for the job to: procurement2023@weweng.org using the Job Title as the subject of the mail.