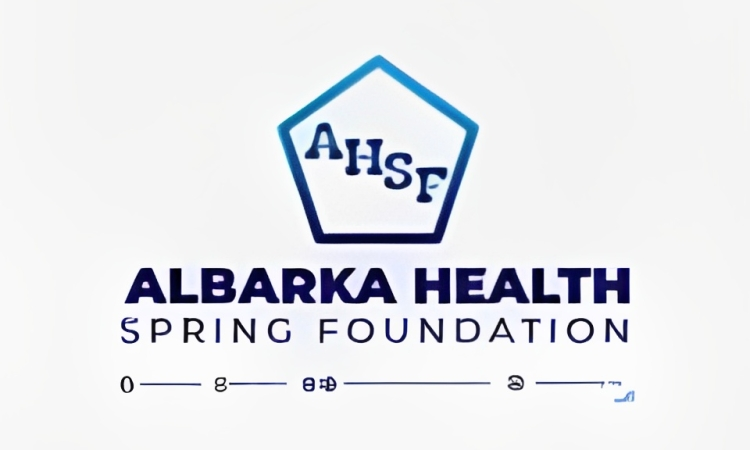 Albarka Health Spring Foundation (AHSF) is a non-governmental organization dully registered with Nigerian government through Corporate Affairs Commission (CAC/IT NO: 91613). Existing since October 2016, AHSF focuses on improving the quality of life of vulnerable population across communities in North East Nigeria. AHSF operates both in emergency and developmental context and have its program principally rooted in identifying gaps that affects population or increases vulnerability of population and bridging those gaps through resource base planning and implementation. Our Mission is to Improve the quality of lives of Children, Women, the Elderly and other Marginalized Vulnerable groups through Human Development and Interventions to Strengthen Communities.
We are recruiting to fill the position below:
Job Title: MEAL Assistant
Location: Kaga, Magumeri & MMC – Borno
Employment Type: Contract
Contract Duration: 6 months
Expected Start Date: As soon as possible
Job Overview
Working under the supervision and guidance of the Monitoring & Evaluation (M&E) Officer, the M&E Assistant will be based in any of the communitiesassigned.
The M&E Assistant will work closely with all program staff in the field to implement the AHSF M&E commitments, and improve program quality through enhanced data management systems and processes supporting both PRoL and Nutrition department under the TSFP project.
The position will support measurement in the Field. The Assistant will support the M&E officer in managing day-to-day M&E tasks arising in the Field and providing technical support to field teams to ensure effective implementationof the project.
Roles & Responsibilities
Assist in routine data collection and entry for various project interventions implemented in the field and ensure that complete, accurate, clean, and consistent data is shared with the M&E Officer for data analysis and action planning.
Ensure proper filing and storage of M&E documents including questionnaires, monitoring reports, and datasets, among others.
Participate in regular data verification and audit exercises to assess the quality of data reported and address any anomalies identified.
Submit to the M&E Officer weekly and monthly updates on M&E activities conducted in the field.
With support from the M&E Officer, conduct capacity building and mentorship to field staff in M&E.
Keep the M&E database up-to-date and support program staff prepare periodic high-quality reports.
Assist program staff during survey planning and implementation especially preparing logistics needed, and participating in data collection and cleaning.
Develop project monitoring and evaluation tools with support from M&E Officer and Project Lead.
Keenly track project progress through standardized data collection tools and methodologies.
Maintain confidentiality and observe data protection and other associated guidelines.
Support the M&E officer in the compilation of Monthly, Quarterly, Biannual, and annual reports through the provision of timely accurate and updated data.
Support project teams to prepare activity reports and documentation of best practices, lessons learnt, and assessment reports.
Support the implementation of AHSF MEAL standards including the Monitoring for action (MFA) standards in field sites.
Support program staff to engage in continuous data quality improvement and support project staff to frequently use data for program improvement.
Participate in quality of intervention monitoring together with stakeholders while ensuring the availability of data for assessing program quality.
Support the operation of feedback channels (logbook, client satisfaction and engagement surveys).
Support the recording of feedback, analyses, and accessibility of feedback data for programmatic decision-making.
Qualifications
A Bachelor's Degree in Statistics, Demography, Economics, M&E, or a related field.
Post-graduate Diploma in M&E will be an added advantage.
Previous work with an NGO in a humanitarian environment.
Remains productive when under pressure.
Ability to enhance good interpersonal relationships.
Excellent communication skills.
A good command of both written and spoken English.
Works collaboratively with team members to achieve results.
Relates and works well with people of different cultures, gender, and backgrounds.
Flexible approach to work.
Ability to work both independently and as part of a team.
Able to adapt to changing environments yet remain productive and focused.
Strong and fast computer skills (primarily Word, Excel, PowerPoint and Outlook).
Familiar with digital data collection and analysis packages (KOBO Toolbox, ODK Collect, MS Excel, SPSS,)
Desired Competencies / Skills:
Essential:
Professional, motivated, open, creative, mature, responsible, flexible and culturally sensitive.
Good understanding of cultural context.
Preferred:
Previous experience in similar roles in a humanitarian set-up (WFP-funded project)
Good knowledge of the intervention area/s and local context.
Borno State indigene, fluent in Kanuri.
Treat beneficiaries with dignity and apply the UNICEF Code of Ethics and Conduct, the UN Convention for the Elimination of Discrimination Against Women (CEDAW) and the UN Convention on the Rights of the Child (UNCRC) in the field, including sensitizing Field Staff and vendors/agents on such principles.
Application Closing Date
4th July, 2023.
How to Apply
Interested and qualified candidates should:
Important Information and Notice
Carefully observe the details as follow:
Contact details (name, position, email address and tel. no.) of 3 professional references must be provided, whereas 1 must be for the latest employer including that of the HR/Admin person. Please do not attach any written recommendations.
Only motivated applicants who can perform the stipulated duties and meet the required qualifications will be considered. CVs – only applications will not be considered. Please note: The position title and location must be written in the subject line of the e-mail; otherwise, it may not be considered
CVs will be reviewed on rolling bases
Due to the large number of expected applicants, only short-listed candidates will be contacted and invited for an interview.
We apologize for the inconvenience.
Brief Conditions:
AHSF reserves the right to transfer positions as per need/project demand at any time during the project.
Travelling from home to the duty station will be the staff's responsibility but facilitation could be provided as per the situation;
AHSF reserves the right to close the application before the deadline if the required number of candidates is attained Rolling basis review of applications.
Candidates will be responsible for his/her travel, accommodation and feeding during the recruitment process;
Other Terms &Conditions will be part of the Job Contract;
Note
Women are strongly encouraged to Apply.
AHSF is an Equal Opportunity Employer AHSF considers all applicants based on merit without regard to race, sex, colour, national origin, religion, sexual orientation, age, marital status, veteran status or disability
The AHSF and AHSF workers must adhere to the values and principles outlined in AHSF – Standards for Professional Conduct. These are Transparency, Accountability, Partnership, Integrity, and Teamwork (TAPIT). By these values, the AHSF operates and enforces policies on Beneficiary Protection from Exploitation and Abuse, Child Safeguarding, Anti Workplace Harassment, Fiscal Integrity, and Anti-Retaliation.
Inclusivity Statement:
Albarka Health Spring Foundation is an equal opportunity programme that welcomes applications from qualified professionals. We are committed to achieving diversity in terms of gender, care protected characteristics.
As part of their adherence to the values of AHSFV, all AHSF Intern and Volunteers commit themselves to combat any form of discrimination, and to promoting respect for human rights and individual dignity, without distinction of a person's race, sex, gender identity, religion, nationality, ethnic origin, sexual orientation, disability, pregnancy, age, language, social origin or another state.