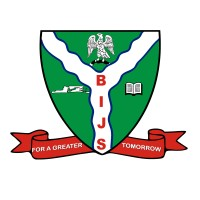 British International Junior School (BIJS), a newly purpose-built campus will be opening its doors for children aged 5 to 11 from September 2021. We offer the British curriculum combined with the Cambridge International Primary inquiry-based learning approach. Our core mission is to lay the foundation for quality learning to enable Pupils to succeed in the ever-changing global context.
We are recruiting to fill the position below:
Job Title: Physical Education Teacher
Location: Lagos
Employment Type: Full-time
About the Job
We are seeking a passionate and dynamic Physical Education (P.E.) Teacher to join our reputable School.
As a P.E Teacher you will play a crucial role in promoting physical fitness, fostering a love for sports and developing motor skills in our students.
Responsibilities
Design and deliver engaging P.E lessons that incorporate a variety of sports including swimming, fitness activities, and skill – building exercises.
Plan and organise sports events, tournaments and intra- school competitions.
Promote physical fitness, healthy lifestyle habits, and sportsmanship among students.
Assess and monitor students' progress, providing constructive feedback to enhance their physical development.
Ensure a safe and inclusive environment during P.E classes, implementing proper safety protocols and accommodating diverse needs.
Collaborate with other teachers to integrate P.E activities into interdisciplinary projects and school events.
Maintain equipment and sports facilities, ensuring their cleanliness and functionality.
Qualifications
Bachelor's Degree in Physical Education or a related field.
Experience teaching P.E to primary school students, preferably in an international or British curriculum setting.
Strong knowledge of various sports, fitness activities, and motor skill development.
Excellent verbal and written communication skills.
Current first aid and CPR certifications (preferred).
Application Closing Date
Not Specified.
Method of Application
Interested and qualified candidates should send their updated CV and a Cover Letter (highlighting your relevant experience and passion for promoting physical education and sports) to: hr@bijsnigeria.org using the Job Title as the subject of the mail.