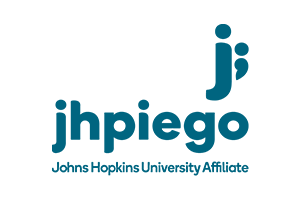 Overview
The Pharmacy and Supply Chain adhoc will plan and implement the delivery of high-quality pharmaceutical care, pharmacovigilance and DMOC services as well as the implementation of an efficient health commodity logistics system for the organization in accordance with donor requirements and stipulated guidelines of the Federal Government of Nigeria.
Responsibilities
Responsible for the provision of technical support in strengthening pharmacy systems and pharmacists' capacity on pharmacy best practices and quality pharmaceutical care in the areas of PMTCT, ART, TB care and reproductive health including ensuring drug inventory management across supported sites.
Responsible for the state level implementation, monitoring, service quality governance and reporting of CPARP, CARC and other DSD models.
Responsible for developing, maintaining and improving a logistics management information system and an electronic inventory control system of stocking and tracking commodities.
Responsible for designing coordinated systems for the transportation of health commodities, reporting and forecasting delivery times and performance analysis to reduce stock-outs, eliminate wastes and lower costs.
Responsible for providing technical assistance to supported sites in the requisition, report and order of health commodities and tracking of re-supply.
Responsible for the generation of LMDs, tracking of order status, stock status analysis and post-gap analysis for all supported sites.
Responsible for directing outgoing or incoming health commodities distribution activities of the project; ensuring health commodities or supplies are shipped, distributed, or received in an efficient manner and that all required inventory checks are conducted, and all variances reconciled.
Collaborate with the State LMCU to promote and oversee an integrated approach to the supply chain management of health commodities.
Coordinate the pharmaceutical care and pharmacovigilance aspects of the HIV care and treatment program.
Responsible for periodic training of pharmacy, medical, nursing and other staff across supported sites.
Perform any other duties assigned.
Required Qualifications
Bachelor degree (preferred) or equivalent experience in public health, Pharmacy, or related health, medical, or social science discipline; masters-level degree preferred.
Demonstrated experience working with USAID/PEPFAR programs and strong familiarity with USAID reporting requirements.
2 years' experience in management, operational and technical expertise with a preference in HIV program implementation
Knowledge, Skill and Abilities
Experience in managing Supply Chain processes and information flows.
Work experience in logistics, preferably in an NGO setting.
Problem solving ability. Quick learner with practical, precise approach.
Good team leader
Planning skills
Plenty of initiative and can work unsupervised
Knowledge of geography
Good communication skills
Attention to detail
Ability to use spreadsheets and databases.
Writing skills
Ability to remain calm under pressure and make decisions quickly
Respectful, accountable, honest.
Jhpiego offers competitive salaries and a comprehensive employee benefits package.
Please apply using this link: https://jobs-jhpiego.icims.com/jobs/5216/pharmacy-and-supply-chain-optimizer/job
Applicants must submit a single document for upload to include: cover letter, resume, and references.
We reserve the right to close this vacancy early if a suitable candidate is found
Only shortlisted candidates will receive an invitation for an interview
For further information about Jhpiego, visit our website at www.jhpiego.org
Note: The successful candidate selected for this position will be subject to a pre-employment background investigation.
Jhpiego is an Affirmative Action/Equal Opportunity Employer
Jhpiego, a Johns Hopkins University affiliate, is an equal opportunity employer and does not discriminate on the basis of gender, marital status, pregnancy, race, color, ethnicity, national origin, age, disability, religion, sexual orientation, gender identity or expression, veteran status, other legally protected characteristics or any other occupationally irrelevant criteria. Jhpiego promotes Affirmative Action for minorities, women, individuals who are disabled, and veterans.