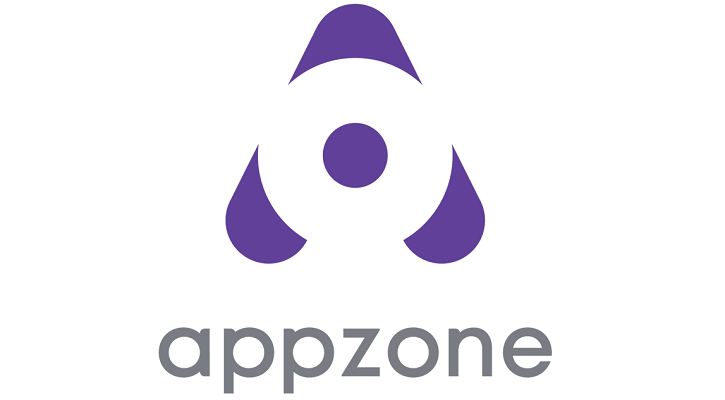 AppZone is Africa's leading provider of home-grown financial technology solutions. We expand the scope and competitiveness of financial institutions by delivering disruptive innovation on agile technology using best practices. Zone is a regulated blockchain network that enables payments and acceptance of digital currencies. Our Layer-1 Blockchain network digitizes Fiat payments and enables the transition to digital currencies while connecting previously excluded financial institutions into an all-inclusive payment ecosystem.
We are recruiting to fill the position below:
Job Title: People Operations and Analytics Manager
Job ID: 136
Location: Lagos
Role Reports to: the CHRO
Grade Level: Lead
Job Description
We recognize that our super-talented and highly motivated people are at the core of our unprecedented success so far.
As such, we hire people with exceptional talents and abilities into an enabling environment where you can become a better version of yourself and thrive both professionally and personally while delivering impact and having fun!
Your contributions have the potential to impact millions of people across Africa as we work together to connect to the future.
We seek an innovative, self-driven and ambitious Manager, People Operations to join our team! You will play a crucial role in providing comprehensive administrative support to the People & Culture department. You will be responsible for managing various HR processes, policies, and programs to ensure efficient and effective operations.
Your role will involve working closely with the CHRO, People Partners, Zoners, and external stakeholders to support the organization's human resources objectives.
Job Responsibilities
As the Manager, People Operations, your job responsibilities include the following:
HR Operations: Oversee the day-to-day HR operational functions, including employee records management, data entry, and maintenance of the HRIS (Human Resources Information System). Ensure accuracy and confidentiality of employee information.
Employee Lifecycle Management: Coordinate and administer various people processes throughout the employee lifecycle, such as, onboarding, performance evaluations, promotions, transfers, and separations. Maintain documentation and ensure compliance with company policies and legal requirements.
Benefits and Compensation Administration: Support the administration of employee benefits programs, including health insurance, retirement plans, and leave management. Collaborate with benefits providers, communicate benefits information to employees, and assist with resolving benefits-related inquiries. Assist in compensation administration processes, including salary adjustments and bonus calculations.
Policy Development and Compliance: Assist in developing and implementing HR policies and procedures. Stay updated on relevant labor laws and regulations to ensure compliance. Conduct periodic audits to assess HR policy adherence and identify areas for improvement.
HR Reporting and Analytics: Prepare and analyze HR metrics and reports, including headcount, turnover, and diversity statistics. Provide insights and recommendations to the CHRO based on data analysis.
Employee Relations: Handle employee inquiries related to HR policies, procedures, and programs. Support People Partners in conducting investigations and maintaining positive employee relations.
HR Projects and Initiatives: Participate in HR-related projects, such as HR process improvements, HRIS implementation, or employee engagement initiatives. Contribute to the development and execution of HR programs that align with organizational goals.
Requirements
These are some of the nitty-gritty things you may have listed on your CV/LinkedIn profile but certainly do not define who you are:
B.Sc in any Science or Social Science courses.
Certified in any of internationally recognized HR professional certifications – SHRM-SCP, SHRM-CP, SPHRi, PHRi etc.
6 years related work experience including experience in one or more of the following areas: Fintech, Banking, Technology and Management Consulting with 1 year in a lead function.
We would love to meet you if:
You want to build something that endures. The legacy of the work you do matters to you.
You have an in-depth knowledge of HR policies, procedures, and employment laws.
You have proficiency in the use of HRIS software and MS Office applications. Your experience with Zoho People will be an added advantage.
You have a strong attention to detail, organizational skills, excellent communication, and interpersonal abilities.
You understand the sensitivity of HR information and the need for confidentiality.
You have an analytical mindset with the ability to generate HR reports and provide insights.
You have strong problem-solving skills and the ability to multitask in a fastpaced environment.
You have strong interpersonal and leadership skills with the ability to build rapport across various stakeholders including the team, clients, partners, and executive leadership.
You have strong capabilities in project management.
Physical Requirements:
We currently run a flexible work structure; some days are remote while others require you collaborate with colleagues at the office location. For each situation, you may have:

Prolonged periods sitting at a desk and working on a computer.
Application Closing Date
28th July, 2023.
Method of Application
Interested and qualified candidates should send their CV or LinkedIn Profile and a message explaining why you think Zone Payment Network is a good fit for you & what makes you the most qualified to: careers@appzonegroup.com using the Job Title as the subject of the mail.
Click here for more information