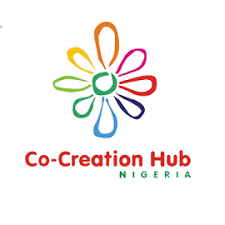 CcHUB is Nigeria's first open living lab and pre-incubation space being designed to be a multi-functional, multi-purpose space where work to catalyze creative social tech ventures take place. The HUB is a place for technologists, social entrepreneurs, government, tech companies, impact investors and hackers in and around Lagos to co-create new solutions to the many social problems in Nigeria.
We are recruiting to fill the position below:
Job Title: Operations Associate
Location: Lagos
Employment Type: Full-Time
Job Description
We are seeking a highly organized and detail-oriented Operations Associate to join our dynamic team.
As Operations Associate, you will play a crucial role in ensuring the smooth and efficient execution of projects within our organization.
You will be responsible for coordinating project activities, managing resources, tracking project progress, and implementing operational processes to ensure quality and timely delivery of projects.
The ideal candidate has excellent communication skills, strong problem-solving abilities, and a proactive mindset to handle multiple projects simultaneously.
Assist in the planning, execution, and completion of projects according to
predetermined timelines and budgets.
Collaborate with project managers and cross-functional teams to define project objectives, deliverables, and success criteria.
Ensure effective communication and collaboration between team members and stakeholders throughout the project lifecycle.
Collaborate with department heads to ensure appropriate resource availability and utilization for project execution.
Develop and maintain project schedules, milestones, and timelines.
Monitor project progress, identify potential risks, and develop contingency plans to mitigate them.
Regularly update project status reports and communicate key updates to relevant stakeholders.
Develop and implement operational processes and procedures to enhance project execution efficiency.
Collaborate with team members to ensure adherence to established processes and provide training when necessary.
Maintain accurate and up-to-date project documentation, including project plans, meeting minutes, and relevant project files.
Generate reports on project performance, resource utilization, and project metrics.
Conduct post-project evaluations to identify lessons learned and areas for
improvement.
Qualifications
Bachelor's Degree in Project Management, or a related field.
Proven experience in project coordination or operations support role.
Strong organizational and time management skills, with the ability to prioritize tasks effectively.
Excellent written and verbal communication skills, with the ability to convey complex information clearly.
Proficiency in project management software and tools.
Analytical mindset and problem-solving abilities.
Ability to work independently and collaboratively in a fast-paced environment.
Attention to detail and a commitment to producing high-quality work.
Knowledge of project management methodologies and best practices is a plus.
Application Closing Date
Not Specified.
How to Apply
Interested and qualified candidates should:
Click here to apply online