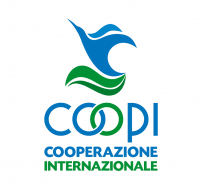 COOPI Cooperazione Internazionale is an humanitarian, non confessional and independent organization that fights against all kinds of poverty to make the world a better place. Founded in 1965 by Vincenzo Barbieri (Italian "father" of international volunteering), COOPI is based in Milan and it has 20 local offices in the South of the World. It works to assist populations struck by emergencies (disasters and conflicts) and to facilitate their civil, economic and social development. The association intervenes in Africa, Latin America and the Middle East in collaboration with local actors (civil society, public administration and so on). In 2013 it has implemented 160 projects. COOPI works in different sectors: agriculture, water and sanitation, health care, humanitarian assistance, human rights, education, socio-economic services, migration. All sectors are related to one another in the programs launched by COOPI all of them interrelated. COOPI is also committed to the Child Sponsorship programme in 8 countries (Perù, Haiti, Senegal, Sierra Leone, Central African Republic, Ethiopia, Uganda and DR Congo), and provides food, education, health and protection to 2.700 children. COOPI also operates in Italy, through awareness and fund-raising campaigns, volunteering activities (almost 400 volunteers), the promotion of the Cooperation and Development Master course at the Institute for Advanced Study of Pavia, and finally the participation to several NGOs associations, among which Link 2007 and AGIRE (Italian Humanitarian Emergency Response Agency) are the most important. The organization is supported by important institutional donors, local institutions, foundations, companies and citizens among the main donors, the European Commission Humanitarian Aid and Civil Protection (ECHO) recognizes COOPI as an important partner.
Job Type: Full Time
Qualification: BA/BSc/HND , OND
Experience: 1 – 2 years
Location: Abuja , Sokoto , Yobe
Job Field: NGO/Non-Profit
Slot – 3 Positions
Scope of the Vacancy
The MPCA Assistant will provide support to multi-sectorial intervention towards IDPs in NW Nigeria, in the design, planning, monitoring and evaluation of MPCA program by managing data and facilitating program implementation at state level, under the guidance and direct supervision of the MPCA Officer.
The MPCA Assistant will be responsible for the implementation of BHA funded multi sectoral grant via MPCA in Sokoto state. Focusing on IDPs and vulnerable host communities.
The MPCA Asssitant will ensure distribution, monitoring and mobilisation of the community to encourage their participation in the distribution activities.
The MPCA Assistant will be responsible for data gathering, analysis and reporting activities. S/he will assist in tracking progress of key indicators and provide timely reports to the MPCA Officer and Project Manager.
Main Responsibilities and Tasks
Under the direct supervision of the MPCA Officer, she/he will:
Ensures high quality cash transfer programming in line with generally accepted standards, supports the operation and implementation of cash transfer programming.
Monitor redemption process in vendor's shops.
Participants in conducting post distribution monitoring (PDM) and market price monitoring (MPM).
Actively participates in targeting, registration and card distribution
Assist the MPCA Officer in writing monthly report.
Mobilize and sensitize project participants on monthly basis before every redemption.
Timely prepare and submit field reports.
Properly engage with stakeholders in conformity with COOPI core value.
Perform any other duties assigned by supervisor or her/his designate.
Maintenance of an effective record and filing system for all distribution data, registers and records including correspondences and other related documents for quick and easy reference.
Report any issue which needs immediate action to the MPCA Officer and Field Coordinator and follow up on the resolution of such issues.
Conduct verification and screening of the non-beneficiaries who want to be included in the programme. Check their documentation and communicate their names to the Data Tally Clerk to avoid duplications.
Supervising the Community Mobilisers, daily labourers and volunteers.
Conduct verification of beneficiaries at distribution point, ensuring that rations are distributed only to the entitled and registered beneficiaries.
Conduct registration of new beneficiaries, ensuring accountability by checking the documentation provided by the beneficiary and by issuing accurate ration cards.
Participate in the field work of surveys, Baselines, Mid-term Reviews, and end line.
Work with program teams to ensure COOPI information on program activities is shared within LGAs and provide for beneficiary feedback in line with relevant guidelines and frameworks
Collaborate with government and humanitarian partners to ensure the smooth sharing of information in consultation with the MPCA Officer /Field Coordinator/Program Manager
Support the program team in facilitating the process of setting up Complaint Response Mechanism at Ward/ LGA level and handling complaint/ feedback.
This ToR shall be inclusive of any other task specifically assigned by the direct supervisor for what concerns the implementation of the program activities.
Profile of the Candidate (Education, Training, Competences, Skills)
Minimum Requirements:
Degree/Diploma in Agricultural, Nutrition, Economics, Rural Development, Development Studies or related academic disciplines, with previous experience working in developmental and emergency projects
At least 1-2 years of experience in connection with project management in the food security and / or livelihood sector, and preferably in a non-governmental organization of humanitarian and international character.
Previous experience working with an INGO or a Development organization in FSL/ CTP in field is preferable.
Skills & Experience
Essential:
Be excellent in communication skills and proficient in report writing
Be resident and familiar with the terrain in the Northeast Nigeria.
Excellent working knowledge of Microsoft Office programming (Access, Outlook, Excel, Power Point, and Word).
Preferred:
Knowledge of the local language (Hausa).
Proficient in data collection and handling bulk registers of beneficiaries.
Method of Application