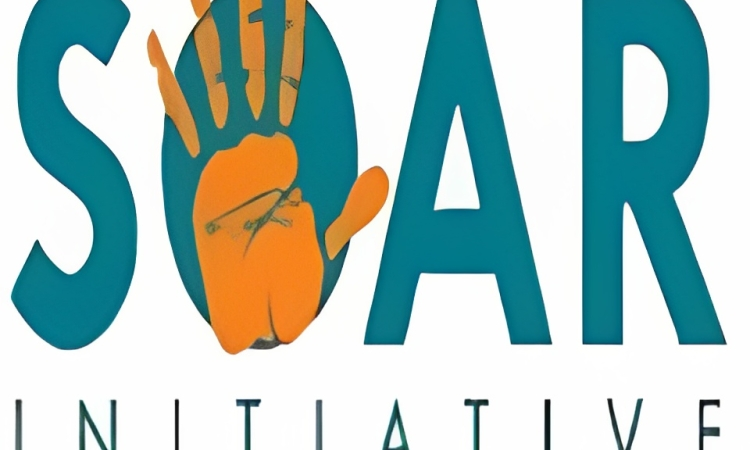 The SOAR Child & Teen Support Centre is a core program of the Sexual Offences Awareness & Response (SOAR) Initiative (www.soar.org.ng), a non-profit organisation providing prevention and survivor support solutions to child sexual abuse. The Centre is established to provide case management, referral services and comprehensive/professional psycho-social support services, including individual and group counselling for child survivors of sexual abuse.
We are recruiting to fill the position below:

Job Title: Monitoring & Evaluation Consultant
Location: Abuja or Benue
Employment Type: Contract
Position: Monitoring and Evaluation Consultant
Duration: Short-Term Consultancy, July 2023 to August 2023
Basement: The successful candidate will be based in Abuja or Benue State
Description
The Incorporated Trustees of Sexual Offences Awareness & Response Initiative C hereinafter referred to as "Sexual Offences Awareness and Response Initiative("SOAR Initiative"), a local non-profit, non-governmental organization (NGO) focused on addressing sexual violence against children, is seeking applications from qualified candidates to fill in the positions of Monitoring and Evaluation Consultant.
The successful applicant will have the responsibility of measuring progress and reviewing results on activities being implemented in project IDP camps and host communities in Benue State.
This position is being recruited strictly on merit as we are sincerely looking for the best candidate that can add value to the organization.
Key Duties and Responsibilities
S/he will measure and document progress from activities carried out in five IDP camps and two host communities in Benue State, being:

Naka IDP camp, Gwer-East LGA,
Gbajimba IDP main camp 1
Gbajimba IDP extension camp 2 both in Guma LGA,
Anyinn IDP camp and host community, Logo LGA
Uikpam IDP camp and host community both in Guma LGA

S/he will record and document individual and camp / community wide success stories from the different IDP camps and host communities in Benue State from project inception over the project's lifespan.
S/he will be responsible for collecting required primary data and analyze process monitoring data collected during the period of the project and report on results
S/he will record and document gaps, lessons learnt and recommendations for addressing these gaps.
S/he will present the report of results identified, gaps and challenges, lessons learned and recommendations at learning meetings in August 2023 in Benue State or/and Abuja as will be determined.
S/he will lessons learned over the course of the project activities S/he will present and share at learning meetings in Benue State and at the head office of SOAR Initiative, Abuja as the case applies.
Qualifications and Experience
First Degree in a relevant field i.e., Statistics, Mathematics or any relevant field,
Experience in data analysis and report writing.
Expertise in M&E with experience using M&E software such as Excel, Kobo Connect, DHIS2, and other open-source platforms.
A minimum of 2 years of institutional experience for a development project
Excellent English writing skills.
Strong Report Writing skills – Consultant must provide evidence of previous report written and references that can attest to such report writing skills.
Remuneration Package
The successful candidate will be paid a fixed fee of between One Hundred and Fifty Thousand Naira (N150,000) monthly to Two Hundred Thousand Naira (N200,000) only, subject to evidence of experience and consultancy history i.e. evidence of previous engagement on similar task and signed bank statements showing previous payments.
Transport allowances will be paid alongside the fixed fee to support access to the IDP camps and host communities during field visits as will be stated on the workplan.
Application Closing Date
10th July, 2023.
How to Apply
Interested and qualified candidates should:
Note
Applicants should send their comprehensive curriculum and cover letter in ONLY one attachment to
Applicants should provide their functional emails/mobile phone numbers on their CVs as well as three professional referees.
Candidates must provide functional email addresses and telephone numbers of referees.
Applications will be reviewed on a first-come-first-served basis. SOAR Initiative reserves the right to conclude this recruitment process when a suitable candidate is selected. While SOAR Initiative thanks all applicants for their interest, only shortlisted applicants would be contacted.
SOAR Initiative's organizational culture promotes the principles of safeguarding and high moral values.SOAR's Safeguarding Policy 2022 promotes an environment where no staff, associates, volunteers, case workers, consultants, board members, and partners engage in a sexual relationship, harass, or exploit anyone under the age of 18 or vulnerable adult, especially our beneficiaries".
SOAR Initiative's organizational culture has zero tolerance for corrupt practices.
We advise that applicants do not offer or accept any request for money, favors, or gifts from anyone before, during or after a recruitment process to facilitate or appreciate any staff for an employment opportunity with SOAR Initiative. Applicants found engaging in such practices will jeopardize their chances of being selected. If anyone contacts, you with such an offer please report this immediately to SOAR Initiative's management on this line 08179080655".