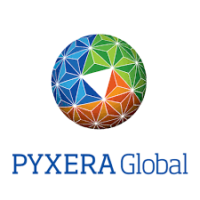 PYXERA Global is a nonprofit organization that envisions a world in which individuals, corporations, organizations, and institutions from different points of view converge to address complex challenges through sustainable, mutually beneficial, and inclusive efforts. For over a quarter-century, PYXERA Global's Enterprise & Community Development (ECD) programs have collaborated with diverse partners to build resilient and entrepreneurial ecosystems around the world through community-driven solutions.
They are recruiting to fill the position below:
Job Title: Monitoring and Evaluation (M&E) Assistant
Location: Kaduna
Employment Type: Full Time
Key Position Responsibilities
The M&E Assistant will report directly to the Project Monitoring & Evaluation Officer and will have the following responsibilities:
Ensure that the implementation of program activities is in line with the project's implementation and M&E plan and meet stakeholders' needs.
Provide technical support to program team in ensuring that data/indicators related to the project are accurately captured and reported according to set guidelines.
Support the development and design of M&E framework, tools and project M&E plans, guidelines and ensure efficient data management processes.
Provide continuous technical lead to project team on data management and regularly analyze data, highlight important programmatic gaps and coordinate with the M&E Officer and the team in addressing these gaps.
Assist in developing operational monitoring tools (e.g., checklists, questionnaires, databases, interviews, and survey forms, etc.)
Support monitoring activities to project sites, collation/analysis of field reports for program feedback and decision making.
Conduct routine monitoring visits to project sites for data verification, validation, and data quality assessments (DQAs) using standard checklists.
Support regular maintenance and update of project database/information system.
Support operational research activities and participate in project assessments, evaluation, and design teams as applicable.
Assist in the preparation/production of project quarterly reports and SDG alignment reports.
Document success stories and case studies of the project's beneficiaries establishing the impact of the project intervention on the beneficiaries' livelihoods.
Conduct frequent site visits to observe training, monitor activities for compliance, engage and build relationships with the community.
Demonstrates commitment to the Rayuwa Values: honesty, transparency, integrity, humility, freedom to innovate, equality, keeping a "light" attitude, quality, teamwork, focus on the goals, accountability to all partners, and monitoring to learn and improve.
Perform other duties as required and requested.
Required Skills and Experience
A Bachelor's Degree in Agricultural Economics, Agricultural Extension, Agronomy, Statistics, Data Management, Sustainable Development, or related fields
At least 2 years of direct involvement in providing monitoring and evaluation support for agricultural or education programs.
Experience with participatory and community-based M&E systems
Demonstrated experience in designing and implementing research, baseline surveys, report- writing, quality data collection, management, and analysis, DQAs, performance monitoring plan (PMP)
Advanced experience using Microsoft Excel, PowerBI, PowerPoint & Microsoft Word
Previous experience with development of e-platforms for data capturing and reporting.
Proficiency in database development/management, and skills in analyzing, interpreting, and communicating data and information to various stakeholders.
Experience using ICT4D for data collection preferred.
Significant experience in conducting quantitative and qualitative assessments and surveys.
Must be able to communicate effectively, both verbally and in writing
Must be willing to travel and work regularly in rural communities.
Practical hands-on experience using mobile data collection applications, such as CommCare or ODK, GPS in rural settings and supervising the work of enumerators with different skillsets.
Relevant work experience using local education monitoring approach (LEMA), Group administered mathematics assessment (GAMA), Group administered literacy assessment (GALA), etc.
Excellent facilitation skills, familiarity with training-of-trainer (ToT) approaches and methodologies, and competencies to use tailor-made and diversified facilitation/training methods and tools.
Excellent interpersonal and leadership skills; proven capability working in a multi-cultural team setting on multi-year programs.
Fluent in English, proficiency in Hausa strongly required.
Application Closing Date
10th July, 2023.
How to Apply
Interested and qualified candidates should send their CV / Resume, Cover Letter, expected compensation package and list of three professional references to: Opportunities@PYXERAGlobal.org using "PYXERA Global / Rayuwa Monitoring and Evaluation Assistant 2023" as the subject of the email.