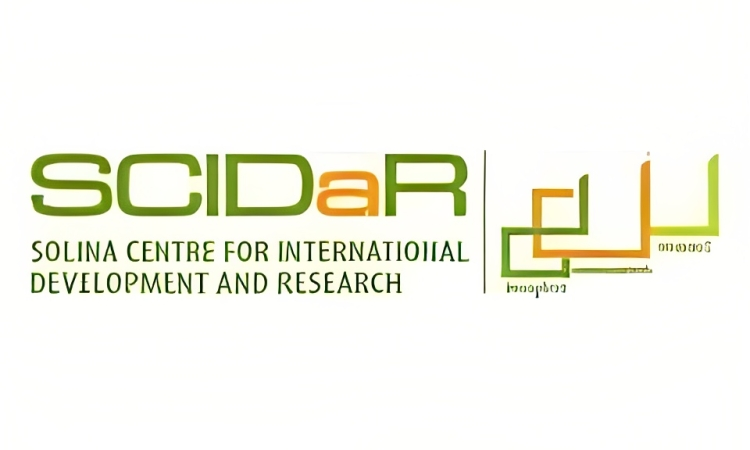 The LGA Consultant will provide technical assistance on Solina's POBR project to the Local Government Primary Health Care Department in the selected priority LGAs with planning, coordination, and implementation of quality polio campaigns as well as data management support to LGA teams, partners and other stakeholders.
Technical Responsibilities
a. Planning and coordination, ensuring the following:
• The use of special intervention SOP for implementing quality campaigns in security compromised areas
• Engage with all LGA actors and partners (WHO, UNICEF, AFENET etc) to implement campaigns in security-compromised areas
• Collaborate with traditional institutions at the LGA level to ensure the participation of traditional leaders in the planning and implementation of campaigns across security-compromised LGAs
• Support the LGA team to track preparedness for campaigns using the special intervention activity tracker to ensure optimal state of preparedness at the LGA level
• Work with the LGA and partners to ensure proper update of the Master List of Settlements (MLoS) with geo-coordinates, accessibility, and habitation status, to inform microplanning at LGA level
• Support the LGA teams to ensure campaign micro plans and budgets are developed on time and review them for completeness, coherence, and accuracy
• Collaborate with the Secretaries of the Emirates to select teams for implementation in the LGA
• Provide meeting facilitation support to assigned LGA team pre and during campaign implementation to review deliverables. This will be done at the LGA Primary Health Care Board/Agency (PHCMB/A) or at other appropriate locations
• Work with other partners to develop and rollout context-appropriate interventions in assigned LGA(s). It is expected that the consultant, where necessary in the highest security compromised and volatile areas, work with the military to partner on effective approaches to vaccinate all children. In less volatile areas, the consultant is to assist the LGA in collaborating with local security outfits such as cJTF, vigilantes, hunters etc. to provide escort services to vaccination teams during campaigns
b. GTS tracking:
• Work with the eHealth Africa consultant at the LGA level to ensure that:
– All planned settlements have geo-coordinates
– Tracking and implementation is conducted in only settlements with geo-coordinates
– Functional GTS trackers are available and used by vaccination teams during campaign
– GTS data is analyzed and reported on a daily basis with feedback provided to relevant teams and stakeholders
c. Data management and reporting:
• Update the LGA special intervention activity tracker and provide daily feedback to the state consultant on level of campaign preparedness
• Support the printing and distribution of data tools (tally sheets, ward summaries, vaccine accountability form etc) required for campaign implementation
• Support the ward and LGA team with data collation and dissemination to the state team for daily update of the call-in data template/dashboard at the state level
• Analyze vaccination data, tracking data and supervision data during campaigns and utilize findings for decision making and daily feedback to teams
• Collaborate with the LGA team to problem-solve and document campaign challenges faced and develop resolutions
• Collate all hardcopy data tools immediately after completion of the round and send to the state (especially the tally sheets and ward summaries)
• Develop and discuss the preliminary and final post-campaign reports at the LGA level and share final post campaign report with the state consultant
d. Financial management support:
• Support with the collation and validation of account details of teams involved in campaign implementation
• Support with payment of required funds for pre-implementation, implementation and postimplementation activities
• Collate and review retirement documents from the LGA in a timely manner and share with the state consultant
• Confirm receipt of funds from recipients and address issues with failed payments, wrong account details and other related issues
e. Capacity building at the LGA level:
• Support the training of WFPs, vaccination teams and independent monitors in assigned LGA
• Provide on-the-job training and supportive supervision during implementation at the LGA level
Education and Experience:
• Minimum of Higher National Diploma (HND) in sciences, social sciences, health or related fields
• Minimum of 1 – 5 years working experience
• Experience and knowledge of data collection, analysis and reporting
• Possess strong communication (oral and written) and report writing skills
• Proficient in the use of Microsoft Office (PowerPoint, Excel and Outlook)
• Fluency in the local dialects of the geographic region is an added advantage
Other Requirements:
• Most be resident in the implementing states outlined above
• Experience working in hostile and security compromised locations
How to apply
We welcome submissions or referrals from suitable profiles to recruitments@talentlabltd.com with the subject 'LGA Consultant Location' e.g. LGA Consultant Zamfara. Only Candidates who meet the selection criteria will be contacted.