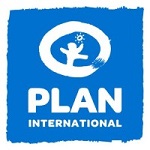 Plan International is an independent development and humanitarian non-profit organisation that advances children's rights and equality for girls. We support children's rights from birth until they reach adulthood, and enable children to prepare for – and respond to – crises and adversity. We believe in the power and potential of every child, but know this is often suppressed by poverty, violence, exclusion and discrimination.
We are recruiting suitable candidates to fill the position below:
Job Title: Internal Audit Intern
Location: Abuja
Type of Role: Internship
The Opportunity
The internal audit intern will support in conducting comprehensive internal audit reviews and quality assurance programs, which supports the improvement of the risk management of Plan International Nigeria.
The post holder will ensure that the various departments comply with organizational policies, procedures and guidelines.
Additionally, the incumbent will support the coordination of all external audits as well as follow up on audit action lists.
About You
We are looking to recruit a person with a Minimum of Bachelor's Degree in Accounting, Finance or a related field
Having a professional certification e.g. ICAN, ACCA, CIA or working towards one is a plus
Minimum of one (1) year work experience
Ability to demonstrate standards of integrity and ethics
Be detailed oriented, and is committed to undertaking work in a logical manner, in line with prescribed methodology
Advanced computer skills in MS Office programs, particularly excel
Application Closing Date
6th July, 2023.
Method of Application
Interested and qualified candidates should:
Note
Only CVs and cover letters in English will be accepted.
Equality, diversity and inclusion is at the very heart of everything that Plan International stands for.
We want Plan International to reflect the diversity of the communities we work with, offering equal opportunities to everyone regardless of age, disability, gender reassignment, marriage and civil partnership, pregnancy and maternity, race, religion or belief, sex or sexual orientation.
Plan International is based on a culture of inclusivity and we strive to create a workplace environment that ensures every team, in every office, in every country, is rich in diverse people, thoughts, and ideas.
We foster an organisational culture that embraces our commitment to racial justice, gender equality, girls' rights and inclusion.
Plan International believes that in a world where children face so many threats of harm, it is our duty to ensure that we, as an organisation, do everything we can to keep children safe.
This means that we have particular responsibilities to children that we come into contact with and we must not contribute in any way to harming or placing children at risk.
A range of pre-employment checks will be undertaken in conformity with Plan International's Safeguarding Children and Young People policy. Plan International also participates in the Inter Agency Misconduct Disclosure Scheme. In line with this scheme we will request information from applicants previous employers about any findings of sexual exploitation, sexual abuse and/or sexual harassment during employment, or incidents under investigation when the applicant left employment. By submitting an application, the job applicant confirms their understanding of these recruitment procedures.