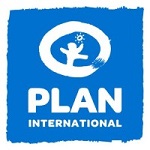 Plan International is an independent development and humanitarian non-profit organisation that advances children's rights and equality for girls. We support children's rights from birth until they reach adulthood, and enable children to prepare for – and respond to – crises and adversity. We believe in the power and potential of every child, but know this is often suppressed by poverty, violence, exclusion and discrimination.
We are recruiting suitable candidates to fill the position below:
Job Title: Education Officer
Location: Borno
Dimension of the Role
Communicates within Plan International Nigeria and with partners and related government institutions.
The post holder will coordinate the field-level implementation, of the ECHO EiE project and also document lessons learnt, support assessments and monitor and evaluation of the Education in Emergencies components of Plan International's emergency response.
He/she is responsible for assessment, response analysis, design, capacity building.
The post holder will also contribute towards the capacity building of Plan International's implementing partners.
Accountabilities
Programme Development & Quality Management:
In collaboration with the Field Team and Education Project Manager and Specialist, the EiE Officer:
Coordinate the implementation of ECHO EiE project
Support the project coordinator/project manager and EIE Specialist in designing the project implementation plan
With support from Community Engagement Officer mobilize and sensitize community on the new project
Support in documenting lessons learnt and best practices of the ECHO project
With support from M&E team, design a Monitoring plan and simple data collection tools to ensure monitoring and data collection of key project indicators.
Support assessment of Education sector in North East
Review, assess and update the education situation in areas affected by emergency
Highlight education issues requiring a response – both immediate (less than 2 months) and medium term and make recommendations on specific PLAN actions required. Ensure core commitments to children are taken into consideration.
Ensure key data from assessments could be used as a baseline for program evaluation. If additional baseline data is required to evaluate children's learning outcomes, then work with appropriate colleagues to collect this additional information.
In collaboration with national and international Education actors, map current institutional response capacities – including conducting an education specific 3Ws.
Support in designing appropriate education interventions based on the outcomes of assessments and the context. Inclusion of quality issues in education and learning outcomes is really important.
Ensure that issues of gender, protection, DRR, and conflict sensitivity are factored into the program design.
Ensure Plan international guidelines, UN education cluster standards and INEE Minimum Standards, are considered and any departures documented.
Provide regular updates to Education Project Manager, Specialist, Humanitarian Program Manager, humanitarian unit and the rest of the CO on progress, priorities and constraints – verbally and in writing on an agreed frequency.
Represent Plan International to clusters, governmental and non-governmental groups as needed and agreed with the Team Leader.
Support the implementation of, and represent Plan International in, emergency education coordination mechanisms including any relevant cluster.
Brief updates and reports on sectoral activities/strategies to donors and other stakeholders.
Perform any other project related duties as specified by the project Manager and EIE Emergencies Specialist
Technical Expertise, Skills and Knowledge
Essential:
University Degree or equivalent in Education, Social Science, Social Work, Psychology, or related fields
Minimum of 3 years relevant working experience Education in Emergencies
Experience working in emergency settings
Good knowledge and understanding of DO NO HARM principles and established international child protection standards (especially UNCRC)
Experience with participatory approaches to education, emergency preparedness, crisis/emergency relief management, or other related area.
Experience working with IDPs, refugees and other vulnerable populations (ideal)
Experience in mobile EiE units desirable but not essential
Previous experience directly providing services to children at risk and victims of abuse, exploitation and violence
Skills & Knowledge:
Strong ability to work independently, organize work, meet deadlines, maintain composure, prioritize work under pressure, coordinate multiple tasks and maintain attention to detail
Excellent interpersonal and problem-solving skills, creativity and flexibility
Works well in and promotes teamwork, comfortable in a multi-cultural environment, flexible and able to handle pressure well.
Languages: Excellent command of English language
Behaviors:
Creates strong sense of purpose and commitment within own part of operations and with stakeholders
Holds self and others to account to deliver on agreed goals and standards of behavior
Demonstrates a high degree of professionalism/integrity
Provides good and adequate administrative and logistical support to enable Programmes to meet meets it's agreed financial and program outcomes.
Actively seeks for support in addressing difficulties in the execution of duties.
Strategic thinking and effective contribution to own work and Organizational development.
Sound judgment and decision-making in complex situations
Strong emotional intelligence including self-awareness.
Leads by example to motivate high performance of others
Very strong commitment to continuous learning
Application Closing Date
3rd July, 2023.
Method of Application
Interested and qualified candidates should:
Note
Plan International Nigeria is an equal opportunity employer and does not discriminate on the basis of race, religion, gender or disabilities.
Plan International Nigeria is fully committed to child protection to prevent children from all forms of abuse.
Women are strongly encouraged to apply.
Only shortlisted candidates will be contacted. This role is contingent upon the confirmation of funding for this project.