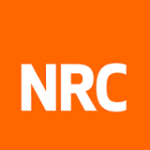 The Norwegian Refugee Council (NRC) is an independent, humanitarian, non-profit, non-governmental organisation. We provide assistance, protection and durable solutions to refugees and internally displaced persons worldwide. What is NRC? NRC promotes and protects the rights of refugees and people who have been displaced within their own country.
Job Type Full Time
Qualification BA/BSc/HND
Experience
Location Plateau
Job Field ICT / Computer , NGO/Non-Profit
JOB DESCRIPTION
We are looking for people who are passionate about helping refugees and people forced to flee.
If you are those people, the Norwegian Refugee Council in Nigeria is looking for an enthusiastic and passionate ICT Assistant to join our ICT Team in Jos, Plateau State. 
The purpose of the ICT Assistant position is to assist in the day-to-day implementation of ICT (Information, Communication, and Technology) functions responsibilities at the Area office level and other possible travel to another Area field office for support..
To be successful in this role you will be a tech-savvy, IT professional, a confident communicator with excellent relationship-building skills, and capable of establishing strong relationships with stakeholders at all levels while supporting new initiatives and learning projects across the country.
If you are a highly organized individual, and have previous experience in ICT support & management, we would love to hear from you! 
 What's in it for you?
Female candidates are strongly encouraged to apply and to join a work culture that empowers every employee to share ideas and take responsibility:
RESPONSIBILITIES
Role Responsibility
Responsible of providing first-level support to NRC staff, including but not limited to network, printers, computers software, and hardware troubleshooting.
Ensures effective help desk coordination of all NRC Staff tickets in the country, and proper assigning to respective Area Office of ICT officers.
Assist in the rollout of new software or hardware to all devices.
Maintain service contracts for phone networks, and asset registers for communications equipment, in coordination with the User support need.
Conduct awareness sessions and ICT training are when needed.
QUALIFICATIONS
We are looking for
Proven record of accomplishment of professional experience in providing ICT Support & management
Confident communicator with the ability to build and maintain relationships with multiple stakeholders at all levels, and challenge with humility when necessary 
Intuitive and empathetic, able to relate to others and build report 
Highly organized, capable of operating within multiple reporting lines and managing multiple priorities successfully 
Experience in working within a team, meeting workload requirements, and being as effective through delivery as possible.