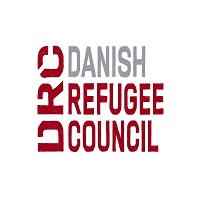 Danish Refugee Council (DRC) is a Danish international non-governmental organisation, which promotes and supports durable solutions to the problems faced by refugees and internally displaced people all over the world. DRC is present in more than 30 conflict territories around the world assisting displaced people with shelter, food, income-generating activities, and a wide range of other assistance.
It is of utmost importance for DRC to work in compliance with the DRC Accountability and Quality Management system and national legislations. Smooth, reliable and effective operational systems are preconditions for DRC to maintain its position as a trustworthy and reliable partner for our donors and an accountable organisation towards our beneficiaries.
We are recruiting to fill the position below:
Job Title: Human Resources (HR) & Administration Officer
Location: Abuja
Job Type: Full time
Supervised by: HR & Administration Manager
Reporting to: HR & Administration Team Leader
Area of Operation : Nigeria
Employment Period: 12 months
Wished start date: ASAP (possibility for extension)
Type of Contract (Expat/National/Trainee): National
Background
Danish Refugee Council (DRC) has had an operational presence in Nigeria since 2015. DRC Nigeria is the largest DRC country mission in the West Africa region and one of the largest DRC country missions globally.
Currently, DRC delivers life-saving assistance and protection to vulnerable, conflict-affected populations including internally displaced persons, returnees and host communities in the areas of armed violence reduction, humanitarian mine action, livelihoods, nutrition and food security, protection, shelter and non-food items (NFI) and water, sanitation and hygiene (WASH) in 30+ Local Government Areas (LGAs) across Borno, Adamawa and Yobe states in northeast Nigeria.
Purpose
The HR & Administration Officer supports the HR & Administration Team Leader and the HR & Administration Department in Abuja in managing, explaining and monitoring all HR aspects related to the area of operation.
She/he ensures to provide an optimized cost/quality/deadline service and to produce complete and compliant documents related to her/his activity.
Duties and Responsibilities
Human Resource:
People Planning:
To send monthly reminders and anticipate actions on upcoming ends of contracts, important leave balances and future recruitment needs
To ensure that each employee has an updated job description.
Recruitment and Selection:
For both contract staff and daily workers (if applicable):
To prepare the required documentation (RAF, job description, job advert, etc…)
To advertise the job advert on DRC jobs, doing the preselection, running the anonymized written tests, checking the professional references and issue job offers is carried out upon HR & Administration Manager or HR Coordinator request;
To keep recruitment calendars and send an alert in case of delay;
To manage all the requests by the HR& Admin Team Leader, HR Coordinator or HR & Admin Manager
Under the supervision of the HR & Administration Team Leader, to ensure all staff complete the Induction (as per the DRC induction checklist) before sent to work
Under the supervision of the HR & Administration, to ensure all staff are given the contracts (along with the required attachment) & DRC ID cards on the first working day and staff information data is filled and filed
To ensure and update the tracker Dynamics trainings
Performance:
To coordinate the calendar for the performance appraisals of the base (creation, update, communication, etc…)
Well-being:
To make a formal and timely report for any situation of concern (stress, suspicion of Code of Conduct, etc)
Contracts and Compensation:
To create and maintain staff files in Sharepoint
Together with the HR & Administration Assistant maintain a tracker for ends of contract
HR Policies and Support:
ADVERTISEMENT
To proactively pursue continuous process improvement in HR related practices in order to enhance the quality and efficiency of output/delivery
Together with the HR Coordination, to ensure managers of the area are familiar will the necessary tools and procedures within people management
To systematically coordinate with the HR Coordination for topics and situations that require their intervention.
Administration:
Archiving
Proper filing and archiving of all documents in the HR SharePoint
Recruitments files
Staff files
Visa documentation
Documents related to the management of the office and guesthouse(s) in Abuja
Visa:
Together with the HR Coordinator and the HR & Admin Team Leader, to support the coordination of pre-arrival process, visa/entry process and travel arrangements
To oversee the HR assistant's displacements to immigration services
Flight & accommodation booking:
To raise requests for staff flight bookings (International, Local and UNHAS).
To handle all hotel accommodation needs in Abuja
Office and guesthouse:
To manage the inventory and monitor all office consumables/supplies (Guest house items, drinking water, beverages, cleaning and kitchen items) levels and raise requests for restocking, when need be.
To identify office and guest house maintenance needs and request from the supply chain department for action
To raise purchase request for all needs in the Abuja office and guesthouse when the HR & Admin Team Leader is absent
Other:
To support the HR Team Leader to manage other clerical responsibilities
The responsibilities listed in the JD are not exhaustive and may be readjusted according to operational needs but will remain in line with the overall purpose of the role.
Required Qualifications
Essential:
Minimum 2 years of professional HR experience, ideally in the INGO/ IO sector
Excellent command of the Microsoft office pack. Previous experience with Dynamics is considered a plus;
Good understanding and working knowledge/experience of Human Resources Management principles, concepts & processes.
Good communication and collaboration skills.
Desirable:
Postgraduate Degree in the field of strategic human resources or business management, or similar
HEAT (preferred).
Required Skills & Qualities:
Core Competencies of DRC:
Striving for excellence
Collaboration
Taking the lead
Communication
Demonstrating Integrity
Ability to work in a multinational and multicultural environment
Excellent writing, proof-reading, and communication skills
Excellent organizational and multi-tasking skills
Strong ability to adapt, take initiative and work in a multicultural environment
Interest for humanitarian sector and donor's environment
Listening, analytical and synthesis skills
Excellent communication skills, as well as patience and politeness
Exemplary sense of ethics in the workplace.
Salary & Benefits
Non- Management H.
Application Closing Date
15th July, 2023.
Method of Application
Interested and qualified candidates should:
Click here to apply online