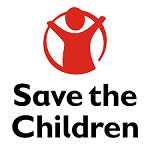 Save the Children invests in childhood – every day, in times of crisis and for our future. In the United States and around the world, we give children a healthy start, the opportunity to learn and protection from harm. By transforming children's lives now, we change the course of their future and ours. Please give monthly and support our mission. Save the Children is working to strengthen health systems and support maternal and child health in four northern states. Much work needs to be done for Nigeria to deliver its promises on Millennium Development Goals 4 and 5 (which aim to reduce child mortality and improve maternal health) before 2015. Facts About Nigeria More than 173 Million people live there The average girl stays in school only until she's 9 123 out of 1000 children die before their 5th birthday A parent earns an average of just $4 a day Our Work Save the Children has been working in Nigeria since 2001. We're helping to improve health systems in northern Nigeria to delivery maternal, newborn, and child health services, including the revival of routine immunization.
Job Type: Full Time
Qualification: BA/BSc/HND
Experience: 5 years
Location: Borno
Job Field: Human Resources / HR
ROLE PURPOSE:
Save the Children is looking for a Humanitarian Human Resources & Admin Manager to join its Nigeria country programme. The role holder will generally be responsible for the provision of effective HR and Admin services in the Borno office. Alternatively, they may be deployed as a field level HR advisor in a complex, large-scale emergency across Northeastern Nigeria. The role holder will be expected to lead on HR assessments, strategy, coordinating recruitments in humanitarian locations, developing robust systems, policy and practice on people management in the country programme. In most circumstances, the post-holder will be expected to mentor and/or capacity build existing country programme staff.
KEY AREAS OF ACCOUNTABILITY:
Policies and Procedures
Supervise the Human Resources team in Borno to ensure support is provided to managers and staff on the interpretation and application of policies and procedures
Ensure all HR, Administration and Safeguarding policies and procedures manuals are implemented, and in compliance with the Nigerian government's legal requirements and are also in line with SCI's global policies
Ensure staff files and HR documentation is maintained and secure in the department's recommended digital format
Ensure appropriate and adequate humanitarian HR procedures are detailed in the Country Office Humanitarian Preparedness Plan in order to enable rapid scale up
Ensure that staff and partners of Save the Children are aware of and adhere to the Child Safeguarding and code of conduct Policies
Strategic Human Resources Planning
Design and manage staffing strategies to ensure that the organisation attracts and retains a qualified workforce capable of meeting organisational challenges in emergency contexts
Work closely with the program departments to ensure that adequate HR inputs are provided and incorporated during development and implementation of all humanitarian projects/programs
Lead long range people forecasting & HR planning for the organization
Institute and manage an appropriate performance management and succession planning system to ensure that the organization has a ready supply of staff with the requisite skills and competencies.
Ensure appropriate and adequate emergency HR procedures are detailed in the Country Office Emergency Preparedness Plan in order to enable rapid scale up
Facilitate the HR aspects (such as deployment mechanisms) of the Country's Emergency Response Team
Staff Recruitment and Retention
Ensure appropriate recruitment, retention and succession of staff including orientation programmes; design and implementation of compensation and performance management systems relevant for both development and emergencies, and career development for staff
Ensure design and management of competitive and appropriate compensation and benefits policies for all employees; and conduct compensation reviews ensuring cost effective, and equitable
Develop and maintain appropriate job descriptions that reflect Save the Children's dual mandate, and ensure they are evaluated according to SCI Job Evaluation Guidelines
Ensure through thorough review that employment terms, conditions and practices are fair, consistent, compliant with labour law and Save the Children human resource policies and best practice, and appropriate to the context
Performance Management and Staff Development
Develop a culture of performance management in the Borno office where staff are held accountable and rewarded for high performance
Ensure a robust induction on all SCI policies and procedures for all staff, visitors, and consultants is implemented
Lead implementation and maintenance of performance management system that is in alignment with organizational goals
Ensure that performance reviews are conducted regularly by supervisors; provide training and advise to managers on effective implementation of performance management
Analyse on an on-going basis the organisational staffing profile and, in conjunction with senior managers, advising on job holder competencies and skills in light of changing contexts and content
Providing guidance on staff capacity building and in formulating the annual training calendar, and offering expert facilitation of in-house training programs such as performance management workshops and orientation programmes
Ensure that staff have access to HR guidance on individual development opportunities arising from performance review feedback and personal career development interests
Monitor and advise on disciplinary matters in accordance with established policies and procedures
Staff Management, Mentorship, and Development
Ensure that all HR and Support Services staff understand and can perform their roles in an emergency
Manage the HR/Support Services teams; define expectations, provide leadership and technical support as needed, and evaluate direct reports regularly
Incorporate staff development strategies and Performance Management Systems into team building process. Establish result based system and follow up
Manage the performance of all staff in HR/Support Services work area through:
Effective use of the Performance Management System including the establishment of clear, measureable objectives, ongoing feedback, periodic reviews and fair and unbiased evaluations;
Coaching, mentoring and other developmental opportunities;
Administration
Supervise administrative function to ensure the smooth running of the Borno office, monitor visa processes for international staff and liaison with the state government
Ensure that appropriate, efficient, cost-effective information technology systems are in place and in compliance with SCI Essential Standards
Ensure standard hard-copy and electronic filing system is in place across departments in the Borno office and develop/roll out polices and guidelines
Facilities Management
Oversee office facilities management, communication tools, and office supplies – ensuring the most environmentally friendly approaches are used
Ensure maintenance of office facilities to achieve the best working environment possible
Oversee the overall maintenance of the office premises, facilities assets and equipment (physical work environment) and ensure that these are secure and efficiently utilized
Review and annually update all contracts and leases before forwarding them to the Country Director for signature
Ensure compliance with Health and Safety regulations
Ensure adequate security for office premises and property
Maintain records of insurance cover across the organization, ensuring adequate cover and keep up to date with suitability and types of cover available, conducting an annual review
Oversee the annual preparation of the renewal of licenses and permits in coordination with the country office Admin Manager
QUALIFICATIONS AND EXPERIENCE
Recommended minimum of 5 years' HR managerial experience in a corporate or an INGO environment.
Bachelor's degree in Human Resources Management, Law, Business Administration, Social Sciences, or other related academic discipline.
Ability to apply HR data analytics as a decision-making tool, to predict People & Organizational trends
Knowledge and maintenance of HR Information Systems that meets senior management's information needs
Application of talent management software and learning management systems to streamline hiring, onboarding, training and retention processes
In-depth knowledge of employee relations and current employment legislation in Nigeria
Experience in the development of strategic and operational support services plans and their implementation in a work environment over a sustained period of time
Ability to plan and organise a substantial workload that includes complex, diverse tasks and responsibilities in both development and emergency contexts
Experience in capacity building and setting frameworks for staff development
Demonstrated credibility with colleagues and stakeholders at all levels of an organization
Excellent oral and written English combined with effective presentation skills
Strong interpersonal skills with the ability to demonstrate leadership in a multi-disciplined team through a period of change
Ability to coach, mentor, delegate appropriately and provide developmental guidance to supervised staff
High level of commitment to the principles of development and to the organizational and programmatic goals of Save the Children
Method of Application