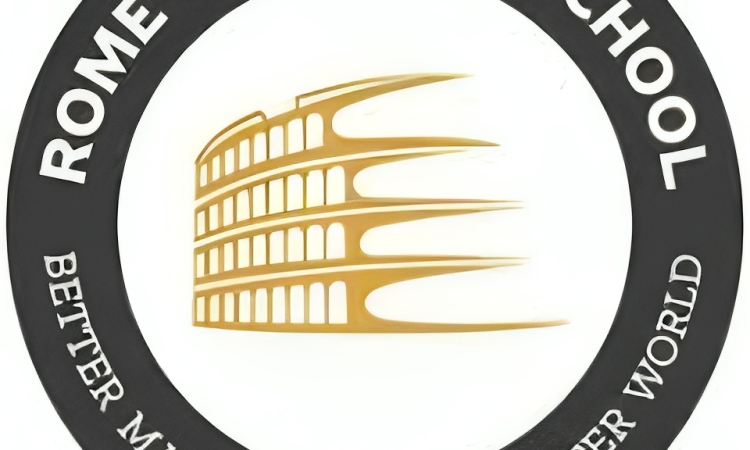 Rome Business School Nigeria, a satellite campus of the Rome Business School based in Rome, Italy is a managerial training and research institute of excellence situated in Ikeja, Lagos. The Rome Business School Nigeria's aim is to play a role in closing the gap between the classroom and the job market by providing managerial training courses suited to convey the knowledge necessary to kick-off or develop professional careers or business activities.
Our mission is to train entrepreneurs, managers and professionals to a level of excellence in their competence and their ethical approach to business and work, able to play a part in the development of an economic humanity and of a society more prosperous, fair and respectful of the central role of the individual.
We are recruiting to fill the position below:

Job Title: Human Resource Officer / Career Advisor

Location: Lagos
Employment Type: Full time
Job Description
We are seeking a dynamic and experienced Career Advisor to join our team.
As a Career Advisor, you will play a crucial role in guiding and supporting our students in their career development and job search efforts.
You will provide career counseling, job search strategy assistance, and professional development guidance to help our students excel in their chosen fields.
Responsibilities
Conduct one-on-one career counseling sessions with students to understand their career aspirations, interests, and goals.
Provide personalized guidance on career planning, resume writing, interview preparation, and networking strategies.
Develop and deliver workshops, seminars, and presentations on various career-related topics, such as job search strategies, industry trends, and professional branding.
Stay updated on current market trends and job market demands to effectively advise students on industry-specific skills and qualifications.
Foster relationships with employers and industry professionals to facilitate internships, job placements, and networking opportunities for students.
Collaborate with faculty and staff to integrate career development activities into the business school curriculum.
Maintain accurate records of student interactions and track their career progress and outcomes.
Stay informed about the latest career development tools, resources, and technologies to enhance the effectiveness of career counseling services.
Qualifications
Bachelor's Degree in Business Administration, Human Resources, Counseling, or a related field
Previous experience as a career advisor, or in a similar role, preferably within a business school or higher education setting.
In-depth knowledge of business and industry trends, job market demands, and career paths.
Strong understanding of resume writing, interview techniques, and networking strategies.
Excellent interpersonal and communication skills to build rapport with students, faculty, employers, and alumni.
Ability to work independently, take initiative, and manage multiple tasks simultaneously.
Familiarity with career development tools, software, and online resources.
Application Closing Date
25th September, 2023.
How to Apply
Interested and qualified candidates should send their CV to: chinyere@romebusinessschool.ng using the Job Title as the subject of the mail.